fNote: I was a guest of the Kaua'i Visitors Bureau which is when I had the pleasure of doing ALL of this and more.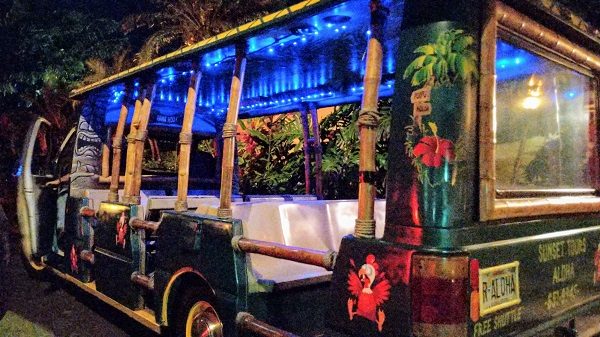 The Hawaiian island Kauai is best known as the backdrop for some of Hollywood's iconic films ranging from Elvis Presley's Blue Hawaii to Spielberg's Jurassic Park. Did you know, however, that this relatively small island is the ultimate vacation destination for tourists interested in leaving the high-rise hotels and experiencing untouched scenery and authentic Hawaiian culture? This "Garden Island" may not have the amenities of more developed islands like O'ahu, but that doesn't mean there's nothing to see and do here and Kauai Tours are the best way to see them all. Let's take a peek at some of the best things to do, places to stay, and restaurants to visit on a tour of this magnificent island.
Where to Stay
Much of Hawaii's fourth-largest island is covered in greenery, but that doesn't mean there aren't wonderful resorts for tourists here. There's no city in Kaua'i close to the size and population density of Honolulu, but some of the major tourist cities here include southeastern Lihu'e, southern Po'ipu, and western Waimea. One highly reviewed hotel near the beaches of Po'ipu is the
Sheraton Kaua'i Resort
.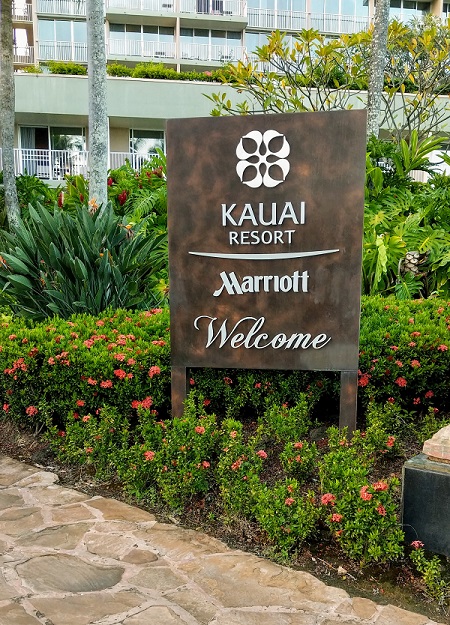 People who want to stay near the city of Lihu'e might want to consider Kaua'i Marriott Resort. So long as you stay near a big city, you shouldn't have difficulties finding a fabulous place to stay on this island. You can also check out how to score a luxury stay at the Grand Hyatt Kauai for free.
Where to Eat
As with anywhere else in the Aloha State, it's easiest to find Hawaiian and Asian-themed restaurants in Kaua'i. One of the highest reviewed tropical-themed eateries on this island is Keoki's Paradise near Kiahuna Beach. Guests visiting this restaurant enjoy picturesque views of the surrounding flora as well as lovely luau music. Just a few tantalizing items on Keoki's Paradise's menu include encrusted ahi, teriyaki chicken, and a sustainable fish with ginger-cilantro sauce, and of course their famous HULA PIE!  Although this restaurant seats 300, it can get pretty crowded during the height of tourist season.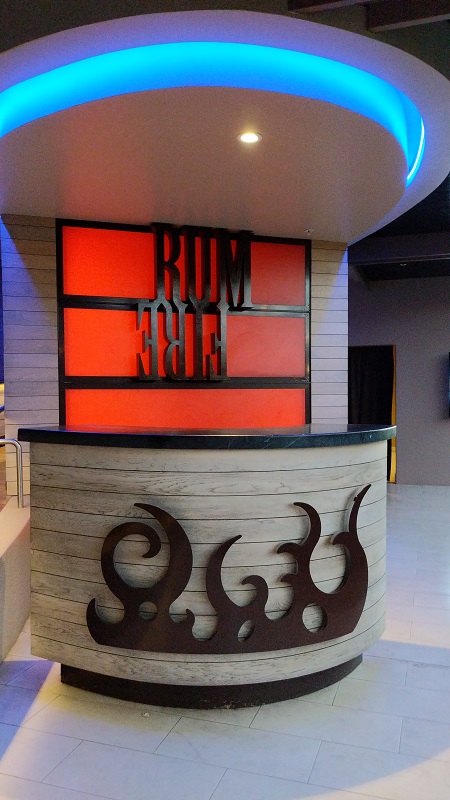 Visitors staying at the aforementioned Sheraton Kaua'i Resort must try the hotel's highly reviewed Rumfire Poipu Beach restaurant at least once. Chefs at the Rumfire Poipu Beach offer specialty dinners that change every day and could include a rum-fire burger, a grass-fed steak with Brussels sprouts, and lamb served on bed of polenta with sweet greens. Some other unique dishes offered at Rumfire Poipu Beach include a Hawaiian take on Spanish paella, mushroom ravioli, and ahi covered with a pea-wasabi crust.
Finally, for those in the mood for an affordable and delicious poke bowl, look no further than Koloa's Makai Sushi. Two chefs trained at LA's Sushi Chef Institute created this deceptively simple dive in the early 2010s. Since that time, Makai Sushi has become one of the go-to places for locals and tourists in the Garden Island. Whatever sushi or poke you want, you're sure to find a bowl to suit your taste buds at Makai Sushi.
What to Do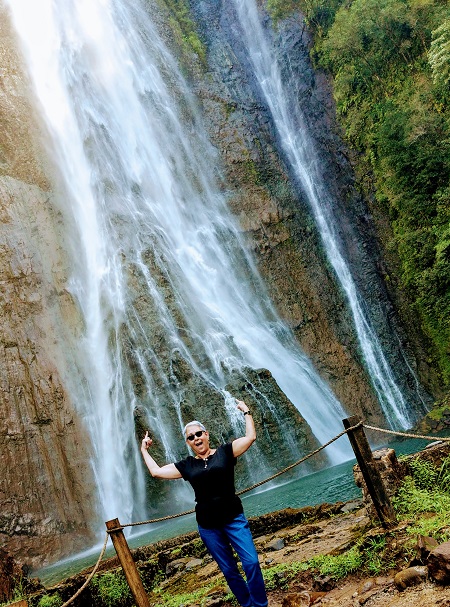 The first thing many people who visit Kaua'i want to do is find all the locations that were featured in their favorite movies. Luckily for tourists, there are many superb tours that take guests directly to all the hottest filming locations on the Garden Island. For instance, Jurassic Park fans should consider looking into the Island Helicopters Jurassic Falls Adventure. The highlight of this tour is landing by the 400-foot Manawaiopuna Falls, which were heavily featured in Spielberg's classic film.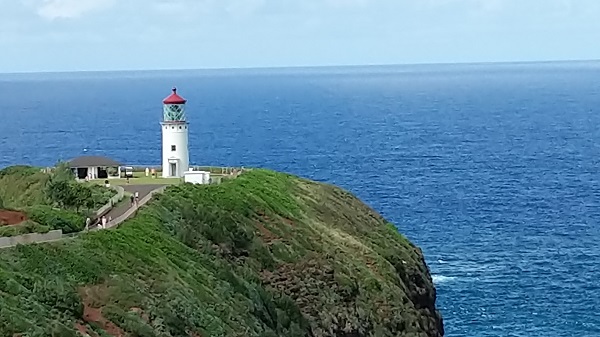 Another popular tour for film buffs in Kaua'i is Roberts Hawaii – Hawaii: Kauai Movie Tour. In addition to visiting the Jurassic Park film location of Kapaa Town, this tour will take you to locations featured in films such as Blue Hawaii, Pirates of the Caribbean, and Tropic Thunder, just to name a few. Some of these locales include Coco Palms, Hanamaulu Bay, and Wailua Falls. This tour is offered Mondays through Saturdays and runs between 7AM and 3PM.
Not all that into films? No worries! There are plenty of other wonderful tours to consider going on while in the Garden Island. For instance,
Smith's Kaua'i: Fern Grotto Tour
is a family-run two-mile boat tour on the Wailua River. As the title of this tour indicates, a scenic hiking tour through the lush Fern Grotto is also included. While you're passing by Mount Kapu and the First Hau Tree, tour guides will sing legendary Hawaiians songs and even teach you how to do the hula! Boat tours leave every day at 9:30AM, 11:00AM, 2:00PM, and 3:30 PM.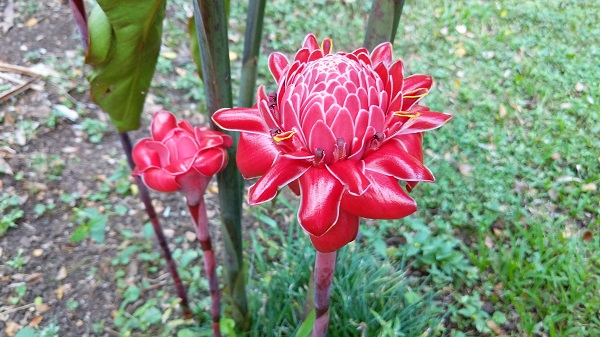 To explore Kaua'i's exceptional flora even further, consider visiting the internationally acclaimed gardens operated by the National Tropical Botanical Garden (NTBG). There are three wonderful gardens to choose from on Kaua'i: McBryde Garden, Allerton Garden, and the Limahuli Garden & Preserve. Be sure to book a guided tour to gain a better appreciation for Hawaii's unique flora & fauna.
Lastly, people just looking for good food & fun in Kaua'i should grab a spot in
Captain Andy's Sailing Adventure & Star Napali Snorkel BBQ
. On this five-hour tour, you'll get to travel along the Na Pali Coast inside a deluxe catamaran. Learn all about the most significant events in Hawaii's long history from the knowledgeable staff before plunging into the crystal clear water for an unforgettable snorkeling adventure. After you're done viewing all the impressive marine life, hop aboard your catamaran once more for mouthwatering BBQ and a cool beer. All boats can hold up to 49 people and they depart almost every day at 8AM.