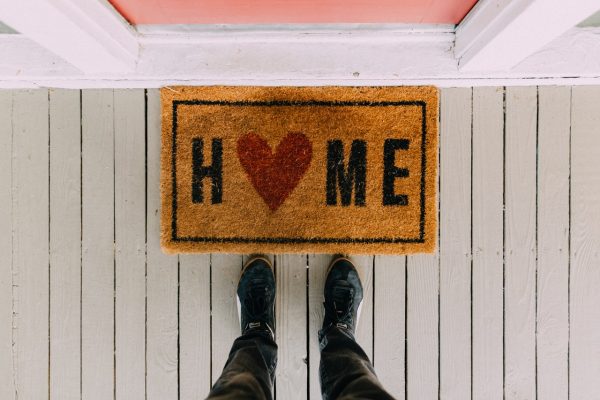 They say that moving house is one of the most stressful things you can do in your life, so how do you know when it's the right time to take the leap? There are a number of different factors you will need to take into consideration when it comes to moving house. Hopefully, the ideas below will help you to assess every angle so that you can come to the right decision for you, your partner, and your family. Whether you want to create the upscale home you have always dreamt of, or you want to move closer to relatives or work, there are a whole host of reasons why moving houses might be the right choice for you in the near future. Consider all of the options below, and you will soon have complete peace of mind that you are making the right decision with regard to your potential house move.
You Have Outgrown Your Current Home
If your family is growing, then it's likely that your current home is soon going to feel too small for you. This is a sure-fire sign that you're ready to flee the nest and look for bigger homes for sale. Even if your family isn't growing and you're simply looking for a larger home, this is a good option; from more office space to more outdoor space there are a number of advantages to upgrading your home.
You're Looking for More Luxury
You have always been proud of your lifestyle, and you would never want to settle for anything less than the best, so why not look for more luxury? Perhaps you want to find a space that feels authentic to you or you want a modern, new building that feels just like home. There is nothing wrong with listening to your heart and opting for a big change that benefits your happiness and complements your lifestyle in the long run.
Perhaps your current home or location is riddled with bad vibes and memories from your past. Sometimes picking up, moving on, and starting again is one of the best things you can do for yourself. Not only will this help you to move on with the future, but it can give you a refreshed sense of self-confidence as you take on a new adventure in a whole new place.
You're Relocating for Work
Moving house for work-related purposes is probably one of the most common and practical options you will come across. Not only will it give you more free time as you'll be commuting less, but it also gives you a chance to relocate closer to your family or colleagues who may be working in a similar area. In some cases, it may be possible for you to work from home rather than relocate completely; this is something you may want to speak to your new manager about so they can advise you on the best course of action to take with regard to your new role.
You Dislike Your Neighborhood
Your current neighborhood may have served you well for a while, but it might not be making the cut for your current lifestyle, and that's okay to admit. Whether you don't get along with your neighbors, or you simply don't see yourself thriving in this particular area anymore, changing locations is the ideal way to feel more at home in the near and far future.
You Want To Build Your Own Dream Home
Building a house that you love is a huge project and undertaking, but it may have always been on your bucket list of things to do. Building your own house may be the next thing on your agenda, which is the perfect excuse to make the big move.
There may just be something that is putting you on edge and causing you to feel unsettled about where you live. If this sounds familiar, then there is truly nothing stopping you from packing your bags and finding the perfect place to live so that you can thrive!
When it comes to moving to a new home, this isn't a decision you can jump into overnight without taking due care and consideration into all of your options. Whether you're looking at relocating for work or you dislike your current neighborhood, there are a number of contributing factors that could come into place. All in all, you need to take the time to process all of the pros and cons of moving home and you will soon be able to come to the best possible choice for you and all those involved in the big move.