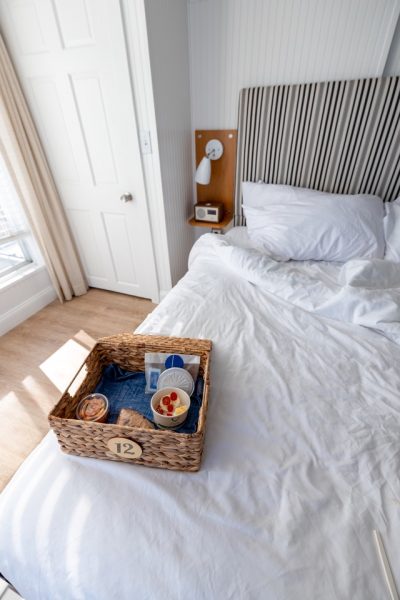 The flourishing Airbnb rental marketplace allows homeowners to boost their annual income while touring the world. 
You probably have a basic idea of how Airbnb works. Airbnb, which stands for Air Bed and Breakfast, is a service that connects property owners and travelers looking for cheaper accommodation in particular areas. 
The Airbnb site will manage the booking and payment processes for you. As the host, all you do is create a listing describing the space you want to rent out, availability and pricing. 
If you're ready to make Airbnb money, this guide is for you. We'll give you a high-level understanding of what to consider when renting your home on Airbnb to become a successful host. 
Familiarize Yourself With Your Local Regulations 
The first step toward converting your home into Airbnb is understanding your city's laws regarding short-term rentals. Airbnb renting is fairly legal in most states, but every municipality has ordinances relating to the application, taxes, and who is eligible to rent out their homes to short-term vacationers.
For instance, in San Francisco, homeowners can only become Airbnb hosts if they reside permanently in the property they plan to rent out. A unit is considered your primary residence if you stay in it at least 275 days per year. That's to say, San Francisco residents can't list their second and vacation homes as Airbnb rentals. 
If your neighborhood is overseen by an HOA, you'll want to check their laws on short-term rentals. Also, note that tenants need the property owner's permission before listing their unit on Airbnb. 
Generally, it's essential that you understand and follow your city's and community's guidelines to avoid unnecessary legal repercussions. Engaging your attorney may be necessary to acquire all the legal documents required before converting your home into an Airbnb. 
Get the Right Insurance Coverage 
Another crucial consideration if you plan to rent your home on Airbnb is the insurance implication. You're probably wondering whether your standard homeowner's insurance will cover any losses from short-term rental services. It may or may not: it all comes down to what your policy says. 
Your homeowner's insurance typically covers you and your family. It also provides personality liability protection to pay for injuries, damages, and losses sustained by someone else while on your property. These rules change when you start home-sharing as a source of passive income. 
Some home insurance providers may extend your standard policy to cover a one-time, short-term rental. However, if it's regular and long-term, most providers view it as a business and require you to buy business insurance. If you're planning to list your entire home for short-term rental, you'll probably need to purchase landlord insurance. Contact your insurance provider for clarification on what's required when transforming your home into Airbnb. 
Provide the Necessary Amenities 
Research by Earnest shows you can make a cool $924 a month on average by renting out your home through Airbnb and other vacation rental services. These figures can vary dramatically depending on plenty of factors. But what matters is your Airbnb booking rate. It's simple: the more bookings you receive, the more money you make. 
There are various ways of increasing your bookings on Airbnb, like turning on Instant Book listing, having an eye-catching title, and competitive pricing. But one thing that's sure to attract new and repeat visitors is providing as many amenities as possible. 
Airbnb has search filters that let vacationers narrow down to properties with the amenities they want. Some amenities, including pillows, towels, cleaning supplies, and bed linens, are considered a must-have. However, there are other top amenities you may want to include depending on the type of guests you're targeting. 
For instance, if you'll be hosting families, you'll want to stock your space with things that parents with kids would appreciate, including cribs, high chairs, baby monitors, and kids' utensils. On the other hand, amenities, such as a working space complete with reliable Wi-Fi and a coffee maker, will help attract remote workers. 
When starting, it's important to start with essential amenities. Once your rental starts to bring in income, you can invest in extra upgrades to improve your guest's Airbnb experience. 
Host Your Space on Airbnb 
Listing your unit on the Airbnb website is fairly easy and won't cost you a dime. The process starts with creating an account with Airbnb. You'll be asked to provide your phone number, full name (as it is on your ID), birth date, and email address. 
Next, you'll specify the kind of space you want to host from a list provided: apartment, house, secondary unit, unique space, boutique hotel, e.t.c, and the type of space your guests will have- the entire space, a private room or a shared room. 
The process of listing your space also requires you to specify the number of guests you can accommodate and the number of beds, bedrooms, and bathrooms in your unit. You'll also be required to indicate any standout amenities that guests will enjoy on your property, including pool, hot tub, pool table, Wi-Fi, and kitchen. 
Other necessities before you can publish your Airbnb space are at least five photos of your property, an eye-catching title for your property, and a general description. 
Stand Out From the Crowd 
Airbnb is an extremely competitive landscape. Your space needs to stand out from the rest to attract more guests and bring in the big bucks. Here are first-hand tips and tricks to make your Airbnb listing more attractive to your guests:
Use professional photos

– guests spend a lot of time browsing different listings' photos. While you don't want to mask reality, the photos should paint a true reflection of your space. 

Set competitive pricing

– consider your location, available amenities, season, and the market prices when setting your prices. Unsurprisingly, Airbnb spaces with competitive prices book first almost always. 

Respond promptly

– having a response rate of 90% and above paints a picture of an active host who is out to provide a great Airbnb experience. A quicker response rate also increases your visibility in guests' searches, increasing the chances for more bookings.  

Encourage great reviews

– the success of your Airbnb space will largely be based on positive reviews. Because guests can only leave a review after their stay, you want to ensure their experience is worth a positive rating. Be truthful and honest from the start, communicate with your guests, touch base with your guests after their first night, and thank them for choosing to stay at your place.