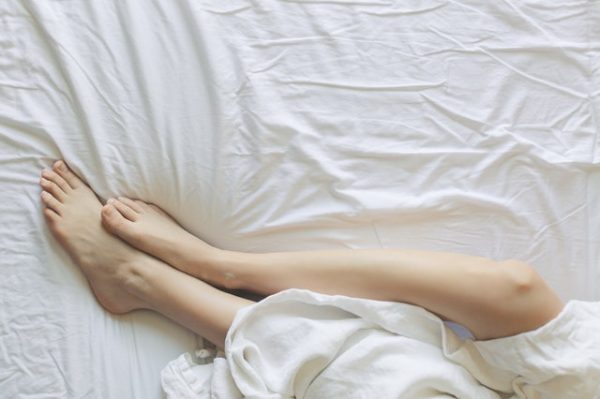 Love and Lust; we've all experienced these in the different relationships we've been in. The crazy thing about these two words is that there is a major difference behind them, yet people tend to use them interchangeably as if they have the same meaning.
What people fail to realize about love is that not everyone can feel or experience it in the same way… it's not something that's a "one size fits all" type of thing. The way love looks and feels to one person might look and feel like the polar opposite to someone else, and that's okay.
Lust is just a really strong sexual desire for someone. That desire is what can be confusing to people, causing them to mistake love for lust. But that's the thing… love and lust are the reasons why there are so many different types of romantic relationships.
That's not to say that one relationship is better than another… it's all dependent on the person. You have to determine which type of relationship fits your lifestyle, personality type, and your individual concept of what love is to you.
Relationship Types: Which One Works Best for You?
Before you actually meet "the one",  you're going to date and experience a lot of "other ones", and that's perfectly fine. In order to find out what you want and don't want in a potential partner, you need to date different people. With that same token, you may want to experience different types of relationships to determine the type that fits you best.
We're going to take a look at the seven different types of relationships and dig deeper into what each one of them is and the meaning behind them.
Monogamous Relationships
Polyamorous Relationships
Long-Distance relationships
Asexual Relationships
"Friends With Benefits" Relationships
Casual Sex Relationships
Open Relationships
Monogamous Relationships
Monogamous relationships are the most traditional type of relationship. It's the type of relationship that children have a better understanding of due to seeing it exhibited by their parents. People in monogamous relationships only have one romantic/sexual partner and have established an understanding and trust with each other to be committed to each other.
Polyamorous Relationships
Not wanting to limit yourself to ONLY one partner is the reason why people opt to be in polyamorous relationships. With polyamorous relationships, you have more than one romantic relationship going on at the same time. Now, with this type of relationship, it's very important to make sure everyone has a clear understanding of what the relationship is; this will prevent possible jealousy and hurt feelings.
Often times, these relationships have rankings of whom is the primary partner and is/are the secondary partner(s). Each person involved in this relationship will typically have an understanding that the rankings of the partners can change at any moment depending on their individual needs.
Long-Distance Relationships
Long-distance relationships are pretty self-explanatory. This is a relationship where there are many miles separating partners from each other. They say distance makes the heart grow fonder. These relationships are one of the hardest ones to make work yet there are couples who have made their long-distance relationship work, and for a long time at that. They said the key to making a long-distance relationship work is communication.
Asexual Relationships
Asexual relationships are the complete and polar opposite of lust. With an asexual person, there is no sexual desire or attraction to anyone but they still want to experience a romantic relationship. The majority of the time, asexuals tend to only date other asexuals so as to not change the dynamics of the sexless relationship.
The Asexual Visibility & Education Network states that asexuality comes in many different forms. The dynamics of the relationship are completely up to the individuals in the relationship and what they're willing to do.
"Friends With Benefits" Relationship
The major factor in this type of relationship is to remove the platonic aspect of it that people like to say is involved. Platonic means that you have a brother/sister relationship with someone. To be "friends with benefits" means that you and someone are genuinely good friends but form an agreement to act on a sexual attraction.
That type of relationship goes way beyond the realms of anything platonic. It's really a "you scratch my back, I'll scratch yours" type of deal. Once one person or both people get in a serious relationship, the "benefits" typically come to an end.
Casual Sex Relationships
Casual sex is a type of relationship that, surprisingly, a lot of people opt for because you get to have the enjoyment and pleasure of sex without the emotional attachment. These types of relationships tend to be strictly physical in nature and are the typical "one-night stand." For people not looking to get into a serious relationship at this point in their lives but who want to enjoy those pleasures, a series of casual hookups can be quite fulfilling.
Open Relationships
Open relationships are somewhat of a combination of monogamous and polyamorous relationships combined. Open relationships allow each partner to have sexual intimacy with whomever they want but they reserve the emotional and romantic aspect for their primary partner.
It's definitely not your typical type of relationship but people are participating in them and making them work. In an open relationship, the key thing to make sure between your partner is that there is a clear understanding of rules and boundaries so that there won't be any confusion because this is also a relationship where the lines can easily get blurred.