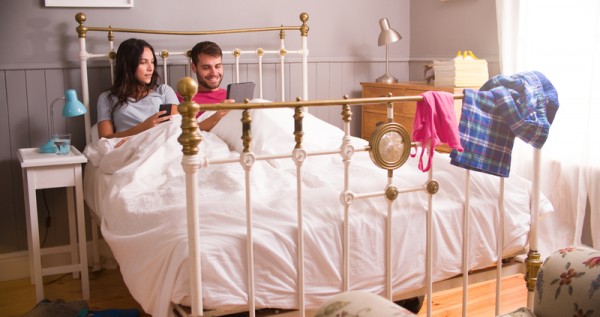 Dating can be complicated.  Making it more complex, different types of connections exist.  For example, some couples are in an "open" relationship, which means they spend time together but can see other people.  Others have a "friends with benefits" relationship, which means, technically the two people are friends yet they occasionally have sex.  As expected, such a connection is tricky to maneuver.
Are You the Emotional Type?
You don't have to be void of emotions to be in a friends with benefits relationship, yet if you're the type that gets attached when sex is involved then it may not be the right type of connection for you.  Yes, sex is a physical act that is a component of intimacy, but some people can separate the two while others have a hard time doing it.  Ask yourself if you're the emotional type but maybe you won't know for sure until you give a FWB relation a try.
How Important Is the Friendship?
In a best-case scenario, both individuals are both satisfied with just having sex or the connection grows while both people reciprocate feelings.  However, if you're starting out as friends, you should think about how important the friendship is to you because there's a chance that it will be different or end due to the inclusion of sex.  If a person has been your "bestie" for a long time and you value the relationship, it's probably best to leave sex out of the equation.
Do You Want to Experiment?
Every person wants to be a fantastic lover, yet some obstacles get in the way.  For some, a lack of having enough sex to get "good" at it is an issue.  For others, the shyness involved in having sex with someone you feel you can't experiment with can deter you from sexually evolving.  However, when in a friends with benefits situation, much of the pressure is relieved, which leaves the door open for some experimentation and bold behavior.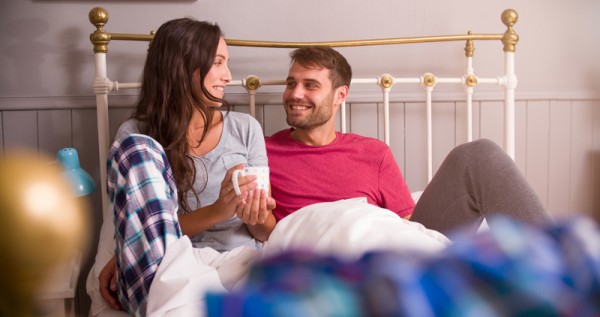 Are You the Jealous Type?
Those who are prone to feelings of jealousy may think that such feelings are only reserved for those who are dating, but that's not entirely true.  A jealous person is apt to get jealous about the other partners that their friend has, maybe even passing judgment or trying to sabotage other connections.  Consider whether you are the jealous type; if so, don't be fooled into thinking you won't feel that way because of the unique structure of the FWB relationship.
Do You Enjoy Space?
When dating a new person, there is little room to maintain your space.  If you like them, then there are certain behaviors to expect from them and vice versa.  For example, they may contact you daily, want to see you regularly, and expect you to see only them.  However, when in a FWB relationship, you have options and can mostly maintain your freedom.  If you're the kind of person who likes to keep their freedom then a friends with benefits connection may be for you.
Can You Keep a Secret?
Obviously, a friends with benefits relationship is not for all people.  However, even those who are not in such a relationship may host criticism toward those who are.  If you're friends then it's likely that you have mutual friends.  You'll have to decide whether you will be open to others or if you can keep the relationship a secret, which could be difficult since you won't have any friends to talk to about this particular relationship.
Can You Balance the Sex and Friendship?
Traditionally, those who are friends do not have sex and those who are having sex are not friends.  In a FWB relationship, you're breaking tradition and being alternative.  But there's a reason why such a dynamic is not more common; it's hard to balance having sex with being buddies.  For example, does it mean each time you see each other you will have sex?  What if he/she calls and wants to "hang out?"  Of course, you reserve the right to have sex or not, but are you being a tease if you just want to be friends one day and want to have sex with them the next?
Some people think having a friends with benefits grants them the best of both worlds, and others enter the agreement thinking they can handle it but can't.  Moreover, you'll be taking a risk since you may wind up not being lovers or friends with this person after some time.  It takes balance, emotional strength, and an open mind to be friends with benefits.  Do you think you can do it?
Archie Glover is a relationship and sex therapist. He writes on the topics of love, lust, sex and relationships for lifestyle, dating and relationship blogs.