I've been cruising for a long time. My first cruise was with my son back in 1996 or '97 (my memory of dates isn't very good). We had a good time, but cruising back then was pretty ordinary. Then again, I've been on lots of ordinary trips since then. Yes, even in 2018 there are lots of cruises that are equivalent to a crowded pool or beach and chain buffets.
Here are some of my tips for picking the WRONG CRUISE
1. It doesn't have anything different
There is no go-kart track, a mediocre waterslide and if you're lucky you'll find either a run-of-the-mill pizza or burger to eat by the pool.
2. It's got a pool but….
There is no room around it. As a matter of fact, there is no room on the chairs, in the pool and forget sitting on the edge unless you want to be on someone elses lap.
3. The shows look like a high-school extravaganza
Oh the costumes are glittery, but the singing, dancing and acting are well…pretty bad. You only go because the nightlife hasn't started yet.
4. The buffet has the same old food
Oh yeah, there's a salad bar, an omelette station for breakfast and some indistinquishable food with a spoon sitting next to it. Is it stew? Is it stir fry? Is it dog food?
5. The decor is … how do I say this nicely? TACKY
It's as if they're trying to keep your eye on the multi-colored carpets and walls so that you don't notice that there's nothing really going on.
6. You avoid the dining room at all costs
Because that other couple they sat you with keep talking incessantly, and you just want some alone time with your significant other.
7. Tired of shopping for the same watches?
I love to shop…a LOT! But, seeing the same watches ship after ship each Tuesday and Thursday on the same deck gets boring
HOW TO GUARANTEE THAT YOU'VE PICKED THE RIGHT CRUISE
Head to http://bliss.ncl.com and book a cruise on Norwegian Cruise Line's newest ship…the Norwegian Bliss
You'll have more fun and experience cruising as it should be.
Race around a track at 30mph as you take on your 9 competitors on a 300-yard lap. If you don't overtake them on the first stretch, you've got lap afer lap after lap of turbo boost fun.
Head down the Aqua Racer waterslide as you take turn after turn for 360 feet, or drop into a tube using your body's momentum as you fly around each twist and bend.
Become your favorite space adventurer while playing Ultimate Laser Tag on the highest point on the ship (seems appropriate).
Pool number one is crowded? No worries there's a second pool right next to it. Even better, sneak away to one of the hot tubs and relax.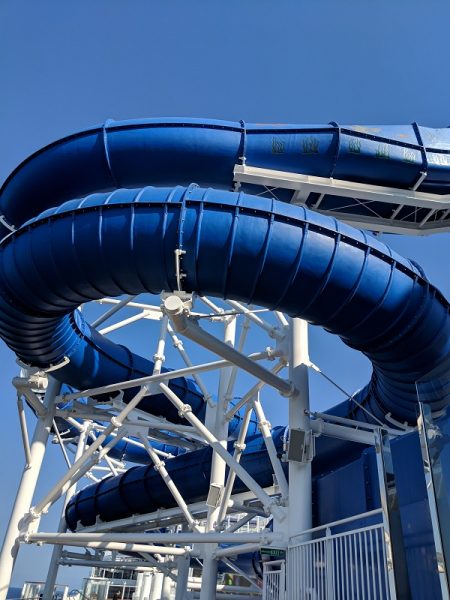 Spend your evening at a Broadway show. You'll be on your feet singing along at the fabulous Jersey Boys (which I found better than the Broadway Touring Company), or head to Cuba for a little Havana!
Hangry?
Feel like a little Indian food? How about some Italian or Asian? You don't need to make reservations, simply head to the Garden Cafe buffet.
Feel like having that Cheeseburger in Paradise? Enjoy one at Margaritaville at Sea!
Craving REAL Texas BBQ? You're in for a real treat at Q, the Texas roadhouse with authentic vittles and a super country band.
With dining choices longer than days at sea, you can dine out each night and NEVER repeat.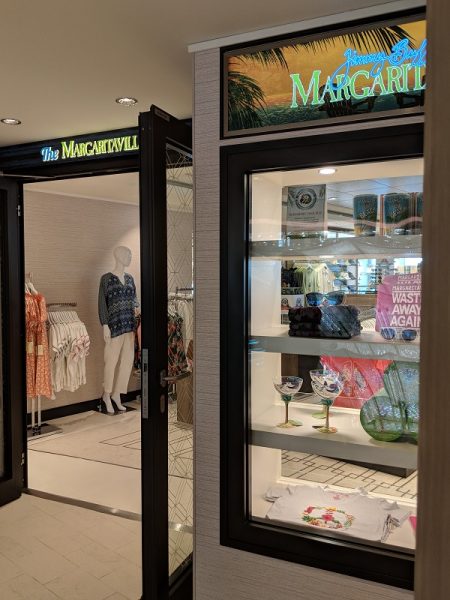 Head to the Mall
Shopping on the Bliss feels more like heading to your favorite mall, with connecting stores that feature more than just the same watches. Shop til you drop for all of the things you need on board (and lots that you never knew you needed).
You'll do this all surrounded by a beautifully upscale decor, a gorgeous spa, and lots more. I'll bring you more about the Norwegian Bliss soon, but don't wait for ME, book your perfect cruise vacation now!

To book your vacation on the Norwegian Bliss (or for more info) visit:

bliss.ncl.com