Good taste doesn't have to cost an arm and a leg. One look in my closet and you'll see plenty of chic and elegant basics. Yes, some came from boutiques and local shops, but MOST of the basics as well as anything trendy come from some of my favorite discount stores. By developing an eye for what looks best on you, a signature look, or basics, you might find yet another Breton striped shirt for $20 vs. hitting up Saint James or Peter Beaton and dropping $100 or more. It's really quite easy to shop chic on a budget.
[bctt tweet="Love looking chic? It doesn't have to put a dent in your wallet – here are my secret 7 spots for shopping chic on a budget."]
While I always love quality, I never pass one of these stores without poking my head in to see if there's something
So, where do I go for my finds?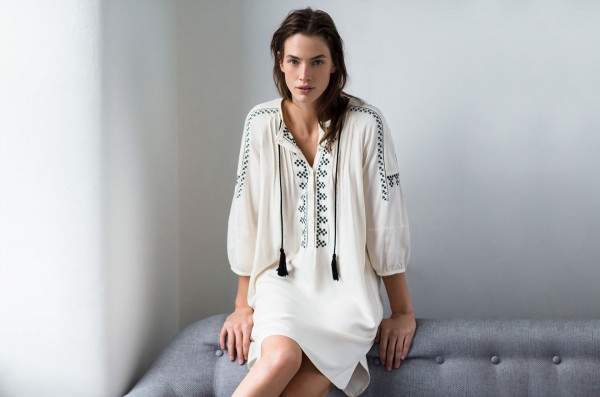 Runway style on a budget. It seems that whatever is HOT in European fashion, makes its way to Zara stores. My first Zara was in Spain, and I was over-the-top excited when they put it in my mall. Unfortunately, it closed a couple of years ago, but I'll drive an extra half hour (or find one when I travel) just to shop there.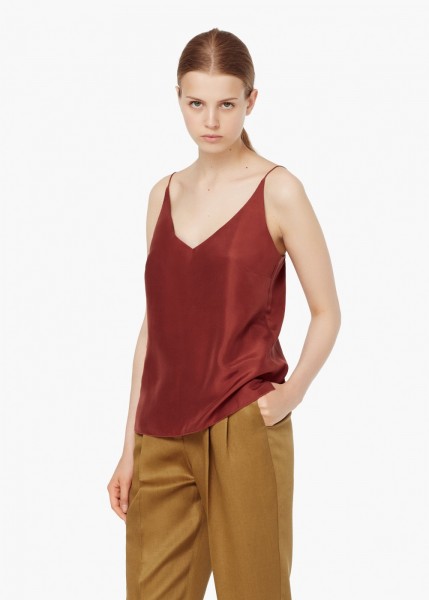 Mango is another store that I discovered in Spain (Barcelona to be exact) and have shopped in them from France to Germany. When I saw the first one pop up in NYC, I got very excited. I'll be stopping in on my next trip (this month) to pick up some VERY inexpensive European knock-offs as well as basics.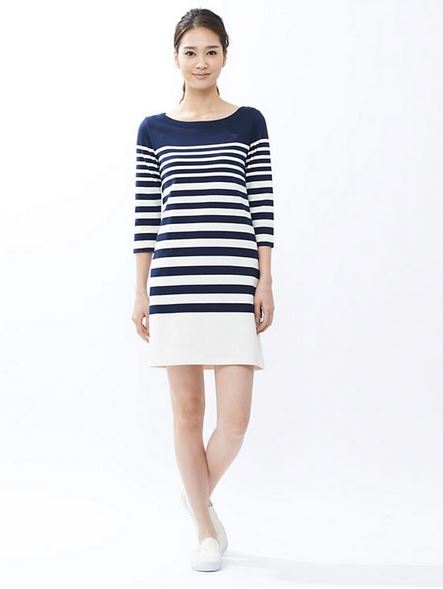 When my style icon Ines de la Fressange dresses at Uniqlo I take notice. They are EXTREMELY inexpensive (that striped dress in the picture is under $15), and they have quite a few good standard pieces to round out your wardrobe.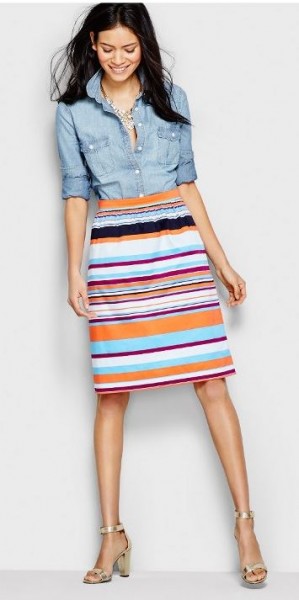 If J Crew is good enough for the First Lady, it's good enough for me. New England traditional style!! Even better than the Mall stores or catalog are their outlet stores and the online J Crew Factory. Gotta love the timeless looks.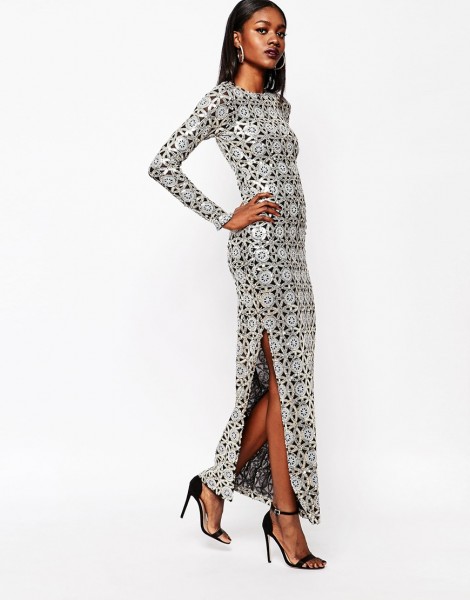 Sometimes you just get lucky, when shopping, but if you want to GUARANTEE lucky – I turn to Asos. Not only do they have amazing sales, but their regular prices aren't too shabby either.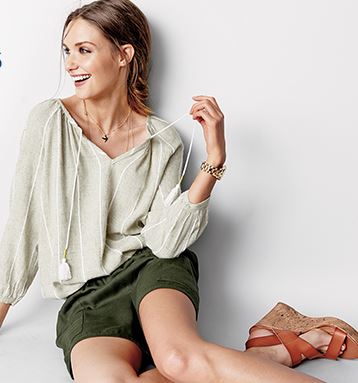 First let me say, that I couldn't sleep without Target. My very favorite Pallazzo style yoga pants that I spend EVERY night in (and have for YEARS) come from their workout/pj department. When I'm running in for my prescriptions, I always fly by the women's clothing department. I love when they have their t-shirts and cami's on sale for around $6.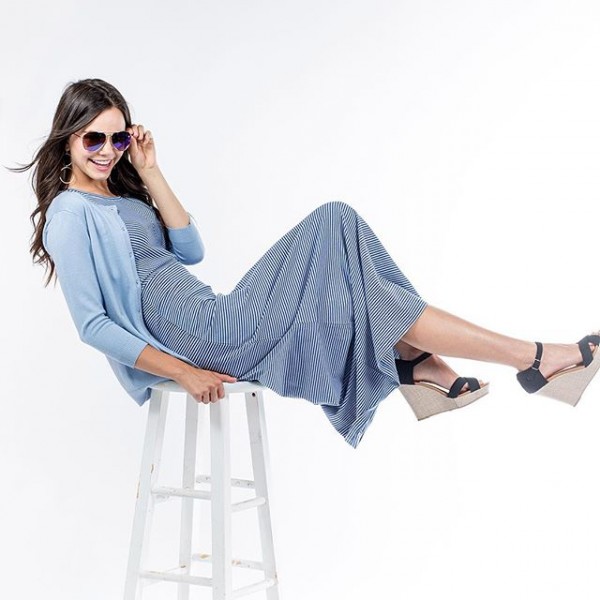 Basics are the core of any wardrobe. Be it t-shirts and a cute skirt, or a simple denim dress. DownEast has simple, traditional clothes prices right…both in-store (I have none near me) or online for me, for you, and for Latvian Women. From $5 t-shirts to great classic dresses, they've got it all.