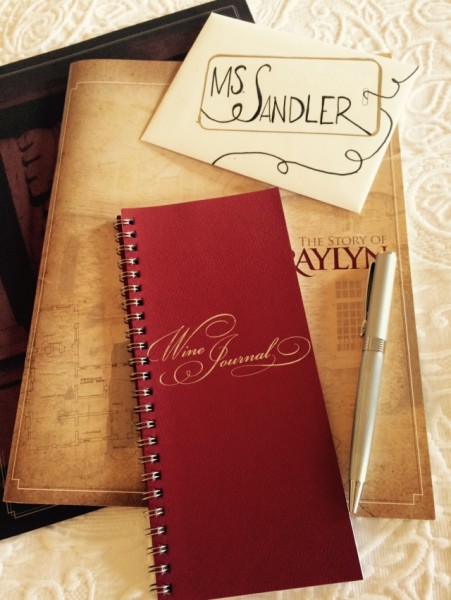 I suppose that I'd never given a lot of thought to visiting the city famous for it's hyphen before. When I mentioned to my friends that I was visiting, they started talking about WITCHES…um, we're not talking about THAT Salem. THAT Salem is up in Massachusetts. This is the town of the DASH….that hyphen that in 1913 united the towns of Winston AND Salem together as one.
THE DASH
The DASH really is about uniting a strong history in the arts with the technology of today, in a city that seems to live very comfortably at the intersection of what usually seems like dire opposites. Then again, Winston-Salem has a long standing history of meshing the old with the new. From the historical districts and strong Moravian culture to the downtown arts district, this is a city who's past and present seem to work together in perfect harmony. No wonder it's one of the top spots to retire in the US.
The next time you find yourself passing through North Carolina, take a detour (yes, I'm talking about YOU – Mr & Ms Snowbird).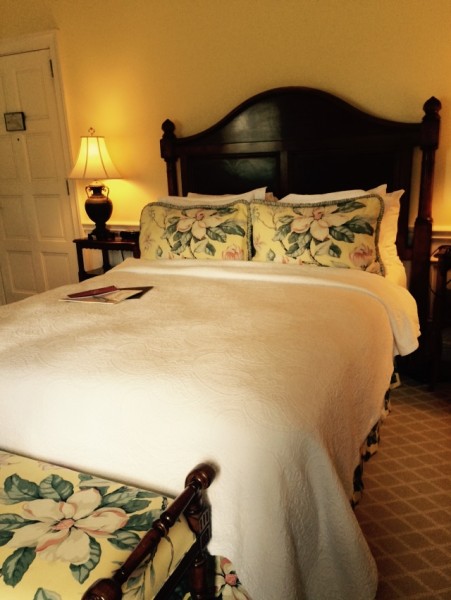 In a castle, or at least the Winston-Salem version. The Graylyn estate was lovingly built by Bowman Gray of the RJ Reynolds company on a 55 acre plot of beautiful countryside. With superb craftsmanship and the international decor of the grand dames of Europe, Graylyn stands as a moment in history. From the indoor pool to the acres of natural beauty, it's easy to get caught up in the luxury of yesteryear. It doesn't hurt that you'll be well cared for by the many butlers on staff, and a stay in the manor house means you have to sneak down for a midnight snack in your jammies to the ice cream room. The freezer is stocked with treats for a sleepless night, or when you're just craving something good.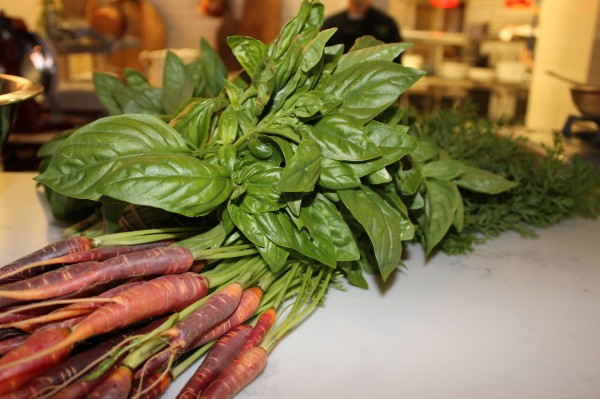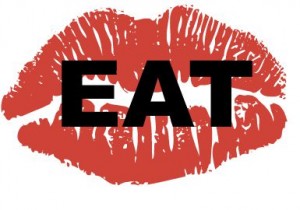 Whether you desire fine dine, a homemade breakfast, or something  a little funkier and artsy, or even historic, Winston-Salem has them ALL covered.
If you love sweet potatoes, you're going to ADORE Sweet Potatoes. I'm talking about the charming restaurant in the arts district owned and operated by owner and chef Stephanie Tyson and the hostess with the mostest Vivienne Joiner. You'll feel like family from the moment you enter. If you happen to be there on Sunday, RUN and get in line for brunch. It's WORTH the wait. I did, and wolfed down my Trade Street Benedict on a sweet potato biscuit.

Step back in time at the Tavern in Old Salem.

The menu is filled with traditional Moravian dishes with ingredients sourced locally. My MUST have? The Moravian Chicken Pie of course (complete with mashed potatoes, veggies and gravy). Forget about getting on the scale after and just enjoy.

Feeling like something Italian?

Then Chef Tim Grandinetti's Quanto Basta Italian Eatery & Wine Bar needs to be on your list. With pasta's made from scratch and sauces made fresh daily even your nona will want to steal his recipes. Wash it all down with some Raffaldini Wine – you guessed it, sourced locally as well.
Funk it up a bit with food made from the heart at Mary's Diner. This art gallery/restaurant is only open for breakfast and lunch and it fills up FAST. Your plate will come filled to the brim and you'll leave stuffed as you choose from a menu that changes daily according to availability.
Put on your heels and strut down to Mozelle's for some real Southern food with their own twist. This is not your roadside fried chicken and macaroni & cheese!! Be sure to order something different than your dining companion, so that you can taste their food….otherwise you'll look at the other tables with food envy.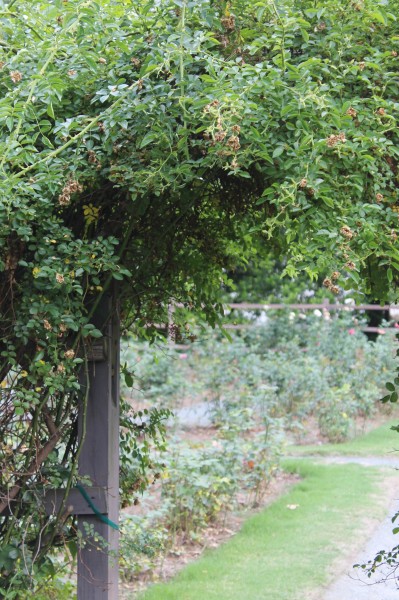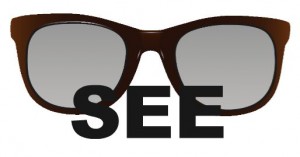 I've been lucky enough to visit North Carolina three times this year, and the ONE thing that I've noticed is that you can always find something beautiful to look at. Gardens and greenery to farms and museums, it's an area steeped in history and beauty.If you're staying at the Graylyn Estate you'll be surrounded by antique beauty. Make sure to ask for the butler's tour of the estate and learn more about the property.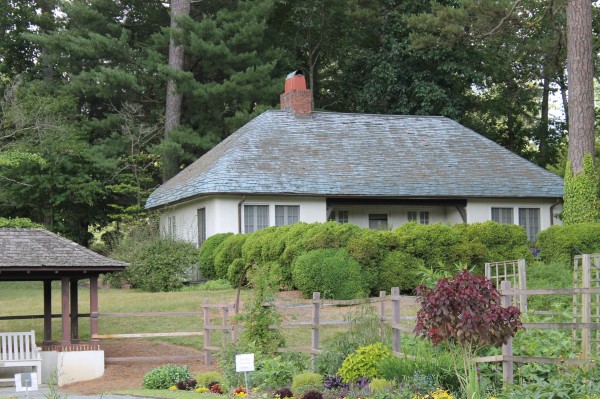 Have a butler drive you across the street to the Reynolda House Museum of American Art. The "bungalow" will make you wish you could stow-away and live their forever. The art and attention to detail will astound you.
Make your way outside to the breathtakingly beautiful gardens and greenhouse. Take in the fragrant flowers and sit a while in the gazebo.
Hop on a segway and see the city with Revolution Gliding Segway Tours. I was a first time, but that segway thing sure beats walking!! You'll get to see all of the sites of downtown Winston-Salem as well as get some "inside dirt" on what's happening in down.
Winston-Salem has an INCREDIBLE food culture…that includes one of the yummiest chocolates that I've had in a while. Stop in to Black Mountain Chocolate and pick a some bars to snack on as you walk around and watch them making chocolate while you're there. Don't forget to taste the varieties before choosing your favorites.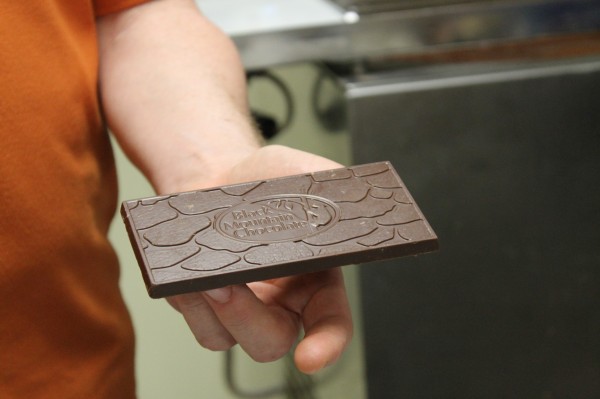 Of course it wouldn't be Champagne Living without some of my favorite drinks….WINE. Mix it with Llama Trekking and you've got the perfect afternoon. Your llama will walk with your through the vineyards checking out the grapes and beautiful farm, before coming back for a tasting of that divine…Divine Llama Vineyards wine. If you're a knitter or love to crochet, they've got beautifully hand spun yarn as well.
For more Details Visit:
Graylyn Estate: Graylyn.com
1900 Reynolda Rd
Sweet Potatoes: sweetpotatoes.ws
529 N Trade St
The Tavern in Old Salem: thetaverninoldsalem.ws
736 S Main St
Quanto Basta: facebook.com/quantobasto
680 W. Fourth Street
Mary's Diner: breakfastofcourse.com
723 Trade St.
Mozelle's: Mozelles.com
878 West Fourth St.
Reynolda House: ReynoldaHouse.org
2250 Reynolda Rd
Revolution Gliding Segway Tours: revolutionglidingtours.com
301 Brookstown Ave.
Black Mountain Chocolate: blackmountainchocolate.com
732 N. Trade St
Divine Llama Vineyards: DivineLlamaVineyards.com
4126 Divine Llama Lane – East Bend, NC