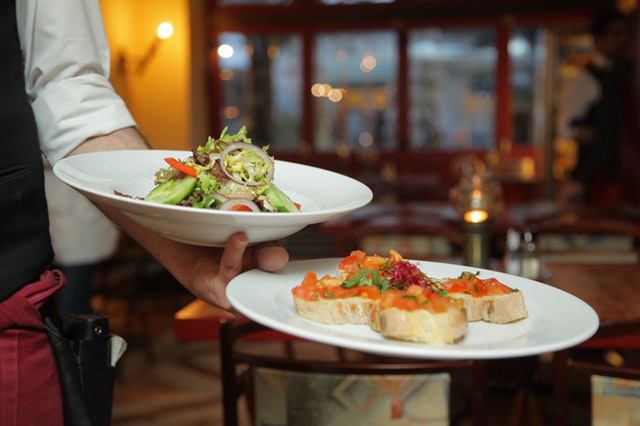 NYC has a lot to offer, especially when it comes to dining. If outdoor cafes and restaurants are your thing, and you'd like to enjoy some of the most splendid views of the city while gorging on delicious food, here's a little help your way.
Keep reading, because we've shortlisted some of the best waterfront restaurants right here! Visit any of them and we promise you won't come back disappointed!
Le District
Spanning over 30,000 square feet, Le District is definitely one of the best waterfront restaurants in the city. You'll find several sections here- a bakery cafe, a meat and cheese stall, a cocktail bar, a restaurant and even a grocery store. Dine on the terrace for the most gorgeous views of the North Cove Marina.
Pier I Cafe
If you're looking for food that's delicious and reasonably priced, and an impressive ambience teamed up, Pier I Cafe is the place to be. Choose from heavenly burgers, fresh salads and seafood plates and gobble them down while enjoying a breathtakingly beautiful sunset.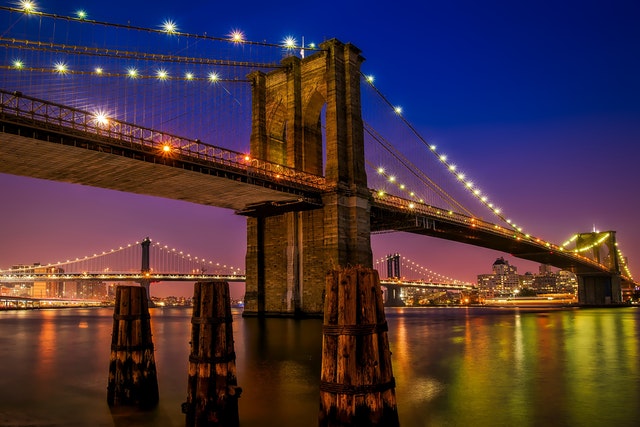 The Brooklyn Barge
This rather spacious restaurant doesn't just offer you some delicious food to relish, but also gives you the chance to behold some of the most beautiful views of midtown and south Manhattan. Choose from a simple menu of sandwiches, tacos, nachos and salad and some amazing cocktails as well!
Riverpark
Riverpark, with its floor to ceiling windows that give you the most elaborate views of the East river, and its lip-smacking and out of the box dishes, is another place worth visiting if you're on the hunt for a good restaurant in NYC that would be perfect for a date with that special someone.
Island Oyster
This outdoor oyster bar is worth a mention, especially if you love seafood. The shellfish served here are harvested sustainably and enjoying them while taking in the breathtaking view from Governors island and sipping on some fruity cocktails is a great idea.
La Marina
La Marina is a huge restaurant cum outdoor lounge space set strategically along the Hudson river, and quite naturally, is one of the best waterfront restaurants in NYC. The cocktails here are worth a mention and so are their seafood plates and platters that include lobster and shellfish. Also, when you're here, don't forget to try the roast chicken- it is totally out of the world!
The Boat Basin Cafe
This one may easily be the most crowded restaurant on the list, but yes, it is definitely worth going there. The gorgeous view and the refreshing breeze, teamed up with some of the best appetizers and burgers can make your visit there worth the while without a question.
Please check before going, as some of these are only open seasonally.

Le District

 

 – Brookfield Place, 225 Liberty Street, NYC
Pier I Cafe – 500 W 70th St, New York, NYC
The Brooklyn Barge – 3 Milton St, Brooklyn
Riverpark – 450 E 29th St, NYC
Island Oyster – 146 Carder Road, Governors Island, NYC
La Marina – 348 Dyckman Street, NYC
Boat Basin Cafe – W 79th St, NYC