Embarking on a motorcycling tour is growing in popularity. Motorcyclists are the first to boast about the unrivaled sense of freedom and exploration they get from touring a new region on a bike. Whether you are a seasoned motorcycling tourist or a novice, planning can make all the difference in the world to ensure a safe, enjoyable and unforgettable journey. 
Are you looking forward to a two-wheeled escapade through a new region? Here are the best tips to keep things fun.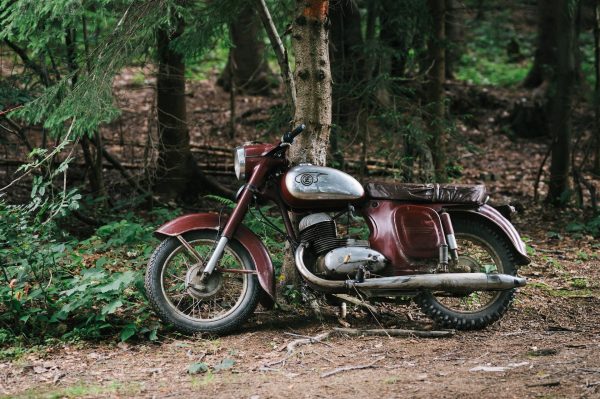 #1. Pack light
One of the cardinal rules of motorcycling tours is to pack light. Packing light doesn't only make traveling around easier. A motorcycle has limited storage space, so you want to be strategic about what you can bring. Additionally, overloading your bike will make it tough to maneuver. So, you want to prioritize the essentials, such as weather-appropriate clothes, toiletries, and necessary tools. 
Here's a tip to make it work: Opt for versatile and compact items that maximize space without compromising on functionality!
#2. Book relaxing overnight stays
After a day of exhilarating riding, you want a comfortable and relaxing place to rest. Choosing the right accommodation is definitely a must to enhance your touring experience. As a rule of thumb, you should prioritize lodgings that cater to motorcyclists, such as specialist facilities: secure parking, bike washing stations, and rider-friendly amenities. 
You can also make the most of long rides with overnight stays in picturesque locations, so you can explore the local culture at ease. 
#3. Schedule non-driving time for visits
While the thrill of the open road is the highlight of the holiday, you also need non-driving time for a well-rounded tour. Remember: A motorcycling tour is still a holiday! So, it's worth planning to stop at noteworthy landmarks and charming spots to break the monotony of driving. This will give your body a chance to rest and relax while sightseeing and enjoying local events. It is essential to prevent burnout or extreme fatigue on the bike. 
#4. Avoid roads with little visibility
When you are exploring a new region, you want to take all preventive measures to stay safe on the bike. Safety is paramount, so before any tour, you want to make time for all servicing and maintenance checks. 
Additionally, remember that driving on unknown roads can be tricky. So you want to schedule your itinerary to avoid routes with poor visibility or dangerous corners. As a bike, you have to plan your rides to minimize risks. According to motorcycle accident lawyer firms, collisions involving a motorbike typically happen when other drivers get distracted and hit the biker. As such, steering away from low visibility and tight corner routes will keep you safer. 
#5. Safety first
As explained, you want to perform a thorough safety check on your motorcycle before the trip. Make sure to inspect the following: 
Tires

Brakes

Lights

Fluid levels

Protective gear

Helmet
Besides, if you are traveling cross-states or abroad, you want to check with your insurer about what needs to be done to update your protection. 
#6. Plan scenic routes
One of the most gratifying aspects of a motorcycling tour is the opportunity to enjoy breathtaking landscapes and discover hidden gems along the way. So, it's worth seeking advice from fellow riders to uncover lesser-known routes to awe-inspiring destinations!
In conclusion, if you are in the mood for a motorcycling tour, remember to make strategic preparations a priority. From planning where to sleep to keeping your vehicle safe, the better prepared you are, the more you will enjoy the tour!