If the idea of travel overwhelms you, this guide is for you. For some, the idea of travel is full of adventure and excitement. For others, it may seem like a never-ending to-do list between packing, finalizing travel plans, and creating an itinerary that entertains everyone. We have compiled a list of tips to help make travel easier, less stressful, and, overall, more enjoyable.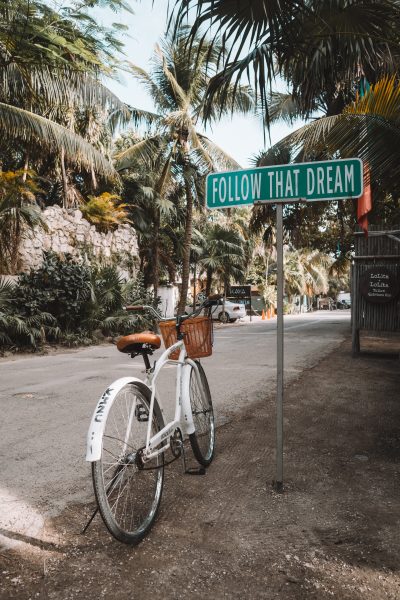 Spend a Little Extra for Convenience
Sometimes, convenience is worth the extra cost. It may seem like an excellent idea to book a flight with two layovers to save a few dollars now but come travel day, you'll likely regret this decision. Considering how long your travel is, paying extra for planned transportation from the airport to your hotel may also be worth the extra cost. If you do have a long layover, opting for lounge access may also be worth it. Lounge access is an included benefit with many credit cards, but even if you don't have one of these, the cost of admission is usually easily justified with free food, drinks, and a quiet place to relax while you wait for your flight.
Pack Light
Packing light can make trips to the airport, hotel, and around town easier. Start by pulling all items from your closet you'd like to take. Then, narrow down your options by setting the maximum number of outfits you can bring. You typically don't need multiple pairs of shoes, handbags, or jackets. Instead, focus on packing accessories that allow you to change up your existing clothing items. Check the weather ahead of time so that you can choose the most appropriate clothing items for your travels. You can also call ahead to find out if the hotel has laundry facilities, which allows you to pack even less.
Withdraw Cash Early
Some hotels and airports charge hefty fees for withdrawing your money. When traveling, you're more likely to pay these fees than drive around to find your bank branch. Instead, make withdrawing cash early a priority on your to-do list. Back-up cash is also usually a good idea if you visit a restaurant or bar that doesn't accept credit cards. Cash is also helpful in case you lose your wallet.
Bringing along an extra credit card or two can also be helpful in case you lose one. Some places require a credit card, like airports or hotels. Tucking an extra credit card in your carry-on and checked bag also ensures you have options even if the airline loses your items. Of course, loading your credit cards into Apple Pay is also another excellent option.
Minimize Your Beauty Routine
Minimizing your beauty routine can lighten your load. Choose a few priority products to bring along with you. Focus on products with SPF, especially if you're traveling on a beach vacation. Minimize your hair tools and focus on a more natural look. Schedule a Kansas City laser hair removal service before a big trip so you can avoid having to bring razors and shaving cream. Go for a minimal makeup look that only requires some mascara, foundation, bronzer, and chapstick.
A good pair of sunglasses is also perfect for beach or cruise vacations while minimizing the amount of eye makeup you need to pack. Switching to a more spring-friendly beauty routine also requires fewer products.
Don't Skip Travel Insurance
Travel insurance typically seems like a wasted expense until you're forced to cancel an upcoming trip. Travel insurance also doesn't just help you from unexpected cancellations; it helps you cover unanticipated costs during travel. However, as with all other travel plans, ensure you understand what's covered and what's not before purchasing a travel insurance policy. For example, some travel insurance policies cover all canceled trips, whereas others only cover the costs for a few select cancellation reasons.
Download Books and Maps Offline
Downloading a few books you have been meaning to read before leaving can ensure you have ample entertainment available on the plane or beach. You might also download offline maps to ensure you can find your way around, even if the Wi-Fi isn't great. On that note, a backup Wi-Fi hotspot can provide you with a reliable connection so you never get lost.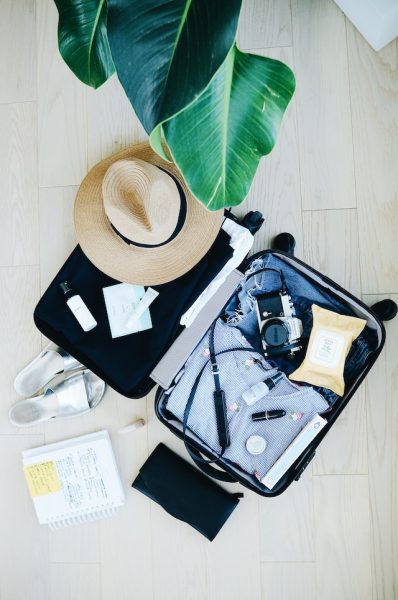 Travel can be a great way to reduce stress and deepen your relationships with others. For some, though, travel is its own source of stress, especially when it comes to packing, booking flights, and finding your way around a new destination. These tips can help you alleviate some of the stress that comes with travel, ensuring you have a relaxing getaway.