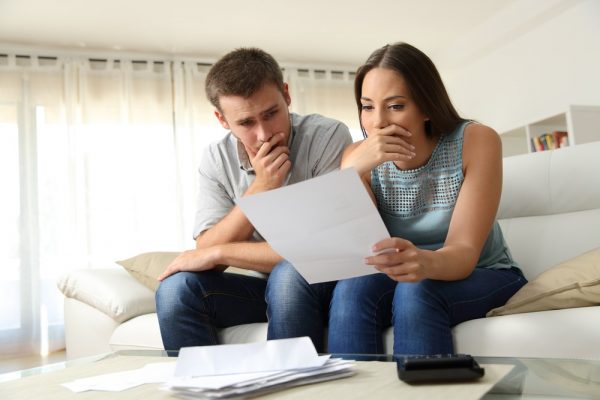 If you have failed to pay your mortgage or fallen behind on payments, you may be facing a foreclosure. It is an overwhelming feeling, and you may feel like you're left without any options. However, there are steps you can take to prevent your home from being foreclosed and reclaim control over your situation. Here are six helpful tips for avoiding foreclosures.
Contact Your Lender
Open communication is the best way to manage your situation when facing foreclosure. If your lender tries to contact you, do not ignore phone calls or emails. The earlier you reach out about your situation, the more willing your lender will be to work with you to reach a compromise. Lenders can modify payments, refinance your loan, or implement a forbearance, which places a temporary hold on your payments for a period.
Many individuals that are at risk of foreclosures do not realize lenders often lose money, too. They prefer to help you resolve the issue rather than prolong it. If you reach out to your lender early, they will be in a better situation to help you refinance and avoid foreclosure.
Do Your Research and Get Organized
If you are at risk of foreclosure, you need to get prepared and organized. The foreclosure process can last anywhere from a couple of months to one year, so it's important to know what to expect. Foreclosure laws vary from state to state, so you want to understand what your rights are during the foreclosure process. You can reach out to various resources for professional advice including an attorney or real estate professional.
You will want to figure out a timeline. If you are at risk of foreclosure, you may have time to get your finances in order and make payments before the bank takes ownership of your home. Before seeking professional help, collect your mortgage documents, monthly expenses, and financial information such as bank statements and tax returns.
Find Help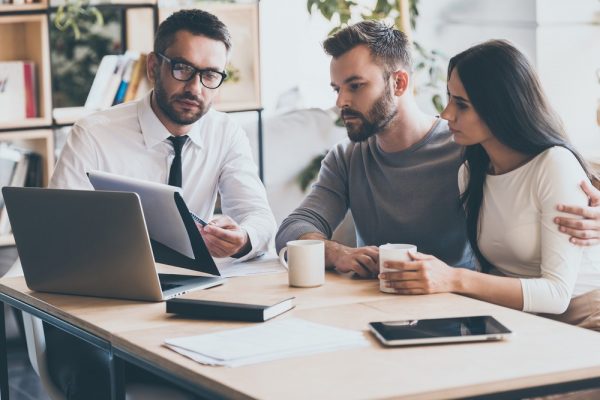 There are many resources available for people who are facing home foreclosure. The U.S. Department of Housing and Urban Development (HUD) offers various programs and housing counseling for little or no cost. For example, they have unemployment programs that help individuals who cannot make their payments because they lost their job. The Federal Housing Administration is part of HUD and offers loss mitigation programs, as well.
These programs help homeowners reclaim control of their houses and financial situations. When you are facing a foreclosure, it can feel scary and intimidating, but there are plenty of programs that can help you manage your situation.
These resources are very beneficial during the redemption period. Redemption is the period after the bank claims your house, during which you can pay off your mortgage and reclaim your home.
Avoid Foreclosure Prevention Companies
Although there are non-profit organizations and government programs that help individuals facing foreclosure, there are some companies that are out to make money. These companies are ones you will want to avoid. They will charge you large fees for information and services that other organizations can provide for free. Skip foreclosure prevention companies and put that money towards your mortgage payments instead.
Watch Out for Scammers
Foreclosure prevention companies are legitimate businesses that operate legally, but you will need to watch out for scammers. These scam artists will want money upfront and may ask you to sign over your home. It should be a red flag to you if someone asks you to do this.
Homeowners at risk of foreclosure are put in vulnerable situations. Scammers will make promises to help their situation but actually make it worse for these individuals. Scam artists take advantage of people to get money in return, so be alert when seeking help during the foreclosure process.
Consider Selling
If you have sought help, talked to your lender about refinancing, and organizing your finances, but you're still in danger of home foreclosure, it may be time to sell. You can sell through a real estate agent, which could be a good option for homeowners with a new or updated home. However, if your home needs a lot of renovations, selling to a real estate investor may be a better option. Real estate investors will not charge commission fees or request upgrades. An additional benefit is that they can close on the sale quickly, often in just a week. Working with a real estate agent could take months, and the sale could still fall through.
Even homeowners who are financially responsible can find themselves in a situation where they are unable to pay their mortgage. For example, the stock market might crash, or they could lose their job. Whatever the situation is, it's always better to take action if you are at risk of foreclosure than to let the situation worsen.