Disclosure: I was given a Trelawear from MobileHelp for my travels. All opinions are strictly my own.
I love to travel alone, and although solo traveling is becoming increasingly common, no traveler should throw all caution to the wind,  not even a seasoned traveler like me. Unfortunately, this is especially true for female solo travelers, and as we age I find (at least for me) that I worry about something happening when I'm someplace that I don't have anyone that I can call on. Thankfully, there are many products on the market nowadays that are designed to help female baby boomer travelers like me feel empowered and secure on solo voyages.
Here are my 5 favorite safety tools all women should seriously look into before traveling.
1. Easy Emergency Care: Trelawear
I'm starting this off with my favorite security piece. If you've been with me on a trip lately or follow my travels on social media you may have seen what looks like a favorite piece of jewelry that I wear. To the outside world, Trelawear looks just like a fashionable necklace. In actuality, these necklaces are highly advanced wireless personal emergency response systems. If you ever need help, all you have to do is just push the button on the back of the necklace's pendant. After pressing this button, you'll instantly be connected with a MobileHelp operator who will ask about your situation and send emergency personnel. I NEVER TRAVEL WITHOUT THIS DEVICE! I am so grateful that Trelawear is available. All Trelawear products are super discreet and work 24/7 every day of the year in the USA. I have two of their pendants and I hear that they will be coming out with new designs.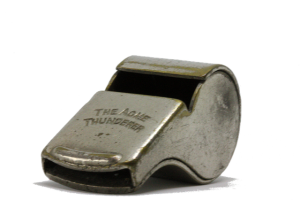 2. When Yelling Isn't Enough: Safety Whistle
While I trust my Trelawear fo calling for help when something is wrong, there are times when you need to scare someone away IMMEDIATELY. When you're in a dangerous scenario, the best thing you could do is make a ton of noise. Of course, screaming at the top of your lungs is a healthy natural response. To reach an even greater radius, however, you need to use a safety whistle. I remember my grandmother always had one available just in case. Whether you use the traditional whistle or a new battery-powered device, these safety whistles can usually reach a radius of about 50 feet. Safety whistles are extremely useful if you're into outdoorsy activities like hiking, biking, or jogging through woodland areas.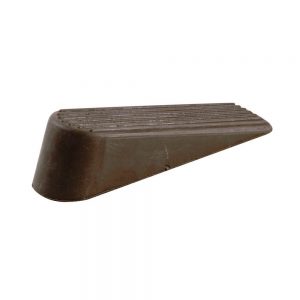 3. Keep The Monsters Out With A Doorstopper
No matter how much research you do, it's impossible to predict who might be lurking by your hotel at night. I stay in a lot of hotel rooms and while a lot of them have those safety latches that keep a door from opening more than a couple of inches, many still do not. As a preventive measure, consider packing a doorstop in your luggage. Simply place your doorstop by your door (duh) to prevent nighttime intruders from busting through. Please don't discount the effectiveness of a simple doorstop. These inexpensive pieces are particularly good to use if you're staying in an inexpensive motel or hostel that might not have a super strong locking system.
4. Stash Your Cash In A Hidden Wallet
From New York to Rome there are pickpockets around every corner. There's no better way to signal you're a tourist than to get caught fumbling with bills in a public space. The easiest way to avoid showing pickpockets an easy payday is to wear some type of hidden wallet when you go out. You can find many hidden wallets online today ranging from stealthy belts to brilliant bras (I have been known to tuck my license and a few dollars in my ba when I didn't have a hidden wallet as well).  There are also anti-theft bags with steel loops that make it impossible for pickpockets to slash. You'll also want to use a cross-body bag instead of a tote over your shoulder that can easily be taken in a grab and run.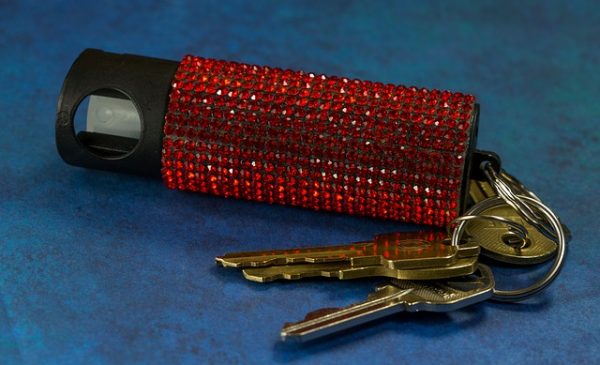 5. Pepper Spray The Fools
The quickest way to incapacitate an assaulter is to shoot some pepper spray into his/her eyes. You should have no issues finding a small pepper spray device online that fits your budget and travel needs. Whenever you feel you're in a threatening scenario, be sure to have your pepper spray gun at the ready in one hand. There are even small cans that will clip right on your key ring. All you need to do is to get a few sprays into your assailant's eyes to stop him/her from taking advantage of you. There's a good reason pepper spray devices are commonly associated with solo female travelers: they work!
Don't Forget Common Sense!
Packing all of the above tools should help you feel extra safe on your solo journey. All of the devices in the world won't help, however, if you don't use common sense. Make sure to do thorough research on your chosen travel destination online so you know what you're getting yourself into. It's also a good idea to let trusted family members and friends know exactly when and where you'll be traveling. With all of these preventive measures in place, you will dramatically increase your safety when traveling solo.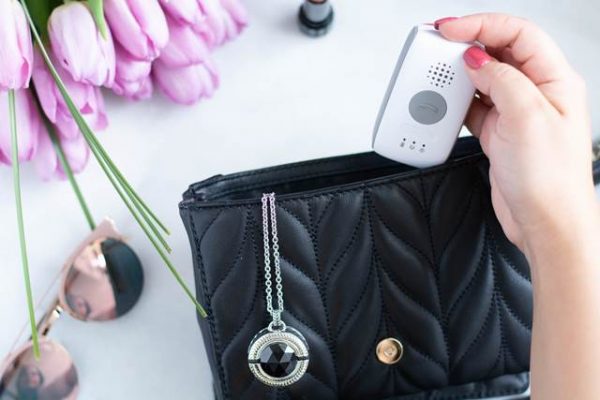 Want to protect yourself as I do?
Check out the beautiful pendants available at Trelawear before your next trip and take the worry out of traveling solo.