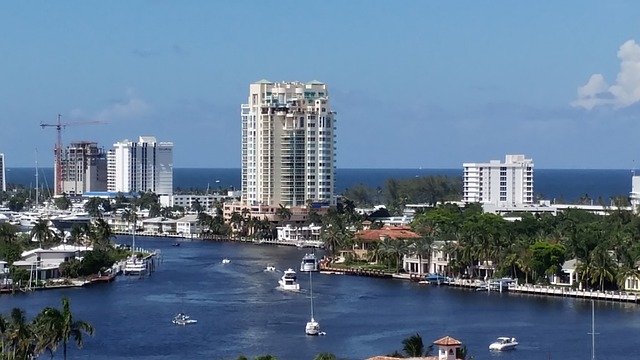 There is a multitude of things to do in Fort Lauderdale, without needing to be near any tourist hotspots. If you have hired a car, or are confident using public transport, you will have more of the area at your disposal. It can be daunting driving in a new area, but you can always speak with a Fort Lauderdale car accident lawyer if an accident does occur. As long as you are mindful and follow the driving laws, this is unlikely to happen.
Close to The Everglades
If you love nature, then this is the attraction for you. You can hike, camp, fish, and birdwatch in a tranquil and natural area. You wouldn't find anything like this in the big cities. It's proximity to Fort Lauderdale means you could spend the day, or a few, here with ease, and without a lot of travel necessary.
Las Olas
This area contains walkways around, and over, the canals. It is picturesque, containing sites you may usually attribute to cities such as Venice in Italy. This location is also home to a number of independent boutiques, so you are more likely to find items, or even trinkets for loved ones, that you wouldn't usually see when in cities or dealing with chain stores.
The Beach
For those who want to relax by the ocean, drink in hand, and laze the day away, Fort Lauderdale beach is for you. With white sands, crystal-clear waters, and warm weather, you will feel like you are in a tropical paradise instead of the East Coast. You will also find them less crowded than their counterparts in Miami, which is perfect if you want to avoid other tourists or students, and simply relax.
Cap's Place
By visiting Fort Lauderdale, you will also be able to dine at Florida's oldest restaurant. Opened in the 1920s, this location is only accessible by water. It used to be a safe haven for individuals to gamble and drink to their heart's content, but now you can go and enjoy a great meal and evening out with you and your family there.
Inclusive
While some places have yet to catch up with the times, Fort Lauderdale prides itself on being wholly inclusive. Nightlife caters to those from all walks of life. They also have the Stonewall National Museum and Archives, containing history and exhibits relating to the LGBT+ community. The World AIDs Museum is also in Fort Lauderdale. If you want to feel represented, either as a member of the community or an ally, this is certainly somewhere you will be included.
Art Murals
If you venture to Hollywood, you will find the art murals. We aren't talking about the large, over-populated city. Hollywood in Fort Lauderdale is a small town. The walls in this area are covered by beautiful murals from a wide range of styles and creators. Art aficionados should certainly make this a stop on their trip.
If you want to still remain in a city, and experience true Floridian life without surrounding yourself with tourists, Fort Lauderdale can help you find that perfect compromise. This list is also not extensive. There are many other things you can do during your stay.