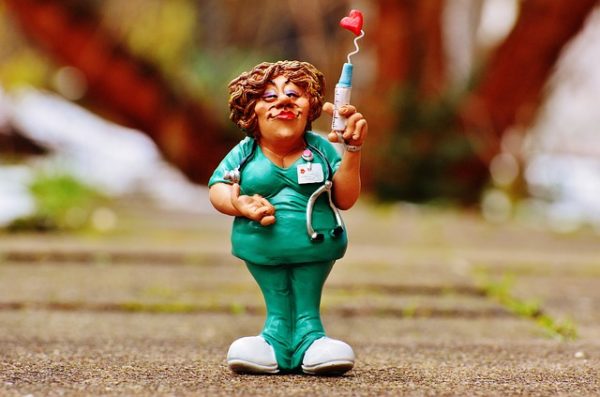 If you are already a qualified RN, there are several opportunities available to you when it comes to furthering your education and boosting your career. Nursing is one of the best jobs in healthcare to go for if you are hoping to work your way up the ranks and pursue a lucrative career in this field; there are many different pathways that nurses can take to gain more knowledge and skills. Whilst every nurse will have their own personal reasons for choosing to further their education, here are some common factors.
#1. Be More Qualified
Simply put, studying for an MSN to DNP online from Regis College or another type of advanced nursing program will mean that you are better qualified. In the field of nursing and healthcare, qualifications are important. After all, people's lives are quite literally in your hands so the more qualified you are to do the job, the better!
#2. Be a Top Job Candidate
Whether you're looking to move to a different area and continue your career in nursing or are hoping for a promotion from your current employer, gaining further nursing education will help you be a more competitive applicant and enable your resume to stand out from the rest. Often, nurses who have taken a nurse practitioner doctorate degree do so whilst gaining valuable on-the-job experience at the same time. This will demonstrate dedication and commitment to any potential employers.
#3. Make More Money
Although the starting salary for nurses isn't the highest, nurses who work their way up by furthering their education will see their income significantly improve. Although money isn't the main motivation for most nurses, a higher salary can certainly help you to live a more comfortable lifestyle and save for your future.
#4. Branch Out
When it comes to the field of nursing, there are several options available to you in terms of branching out and specializing in a specific area. However, in most cases, you will need to further your education in order to do this. For example, if you study to get a master's in nursing or become a nurse practitioner then you can often choose the kind of patients that you want to work with, such as family nursing, becoming a nurse anesthetist, or work with the elderly.
#5. More Responsibility
The higher your level of education as a nurse, the more responsibility you can have when it comes to your career. Highly educated nurses can go on into management and supervisory roles, or those who study to become qualified nurse practitioners can often go on to open their own practice.
#6. Provide the Best Patient Care
Lastly, as a nurse, your main aim is always to provide the best possible standard of care to your patients. Nurses really do make a difference in the lives of the people whom they care for and furthering your education will help you to only provide the best. The better your knowledge and skills, the more your performance will improve.
Are you a nurse who's currently thinking of going back to school? We'd love to hear from you in the comments.