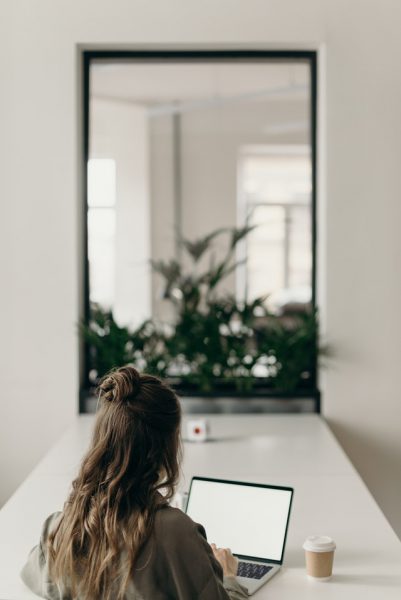 Working remotely provides incredible benefits for workers. They can save a lot of money on gas and car wear and tear. Additionally, they save time by not needing to commute to an office. This provides for a better work/life balance that people have been wanting for years.
But there are downsides to working from home which is driving more people to internet cafes and other co-working spaces in their city. The biggest downside is that working from home lacks the traditional opportunities to connect with other people in real life. Even the most introverted people do enjoy having others around from time to time. Connecting virtually can be challenging, but with modern technology and a few creative ideas, you can connect with your teams in authentic ways.
Weekly Online Happy Hours
Did your work ever host Friday happy hours? This is a fun time to talk with co-workers and get to know each other beyond just working on projects together. Ship virtual happy hour kits to each of your team members so that they have everything they need to enjoy a drink while meeting in a virtual workspace. These informal times can be very important to connect your team even when you're far away. By having drinks delivered to their door, you can still foot the bill and make it a work-related expense.
Annual Retreats
Meeting virtually is fine most of the time. But building a company culture doesn't just happen on the web. There is a synergy that happens when you get creative and highly motivated people altogether in one location. Company retreats are a great way to connect in multiple ways. You can use these times as creative brainstorming times. You can use them to do team building. Additionally, you can leverage the time together to announce critical changes within the company. Leverage annual retreats to reward your teams for their hard work. Offering retreats in vacation locations can serve double duty. Once the work is done, your staff can be free to enjoy time resting and rejuvenating themselves.
VR/AR Meetings
Virtual reality has come a long way. What if everyone on your team could put on a VR or AR headset and be logged in to a virtual meeting room? And what if instead of it feeling like you were looking at videos on a screen, it actually felt like you were in a real meeting? The future is here, and these VR and AR meetings are a reality already. If you want to create better connections between your staff, you can do it through this type of setting.
Through Video Gaming
You may not have the ability to play a game of pool or foosball on your breaks, but what if you and your coworkers could play video games instead? Using headsets and gaming software you can work through video games on your break as a way to connect. Because headsets allow you to talk to each other, you can talk and use the chat functions to complete different challenges and levels in the games together.
Internal Communication Apps
You may not be able to meet in person, but internal communication apps allow you to instantly ping someone you need to or want to talk to. Apps have come a long way and even offer the options to send sound clips, GIFs, and other memes. Start a meme war with your direct co-workers, invite someone to a virtual coffee chat, and even share photos from a recent trip you took. Encouraging your employees to connect with each other even casually will positively impact the work they do and how connected they feel to your company.
Remote Scavenger Hunts
Team building is a bit more challenging when everyone is in different time zones. But one way to help each member of the team connect is to offer a virtual scavenger hunt. Create a list of things you can find in any city or town and send your teams out looking for them. Instruct them to take selfies by each landmark and then share how many of them they completed in the allotted time. Not only can people get creative with their finds, but they can also get to know each other and the cities that they all live in a little better.