The Midwest covers quite a wide area of the United States, lying midway between the Appalachians and Rocky Mountains. It includes Illinois, Indiana, Iowa, Kansas, Michigan (where you'll find most of the best ski resorts in the region), Minnesota, Missouri, Nebraska, North Dakota, Ohio, South Dakota, and Wisconsin.
There are some incredible places to settle down in the Midwest, from Nebraska's Lincoln apartments to Chicago's high-rise condos. Be prepared, though, for any type of weather.
Given that the region covers so many states, the weather varies wildly depending on where you are. Pack up your shovels and boots, raincoats and umbrellas – and be ready for anything.
Temperatures Can Be Extreme
The Midwest sits in an area where there are no oceans nearby. The lack of these bodies of water mean that moderation of changing temperatures is a bit harder to come by.
Summers can be brutally hot, with winters absolutely frigid, so be ready for extremes on both ends of the weather spectrum. The temps can actually swing 100 or more degrees between winter and summer.
Typically, however, daily high temps in winter vary between 30 and 40 degrees Fahrenheit. Spring and autumn temperatures are moderate, ranging from the 50s to 70s. Summers bring temps commonly in the 80s and 90s with some places raising to triple digits.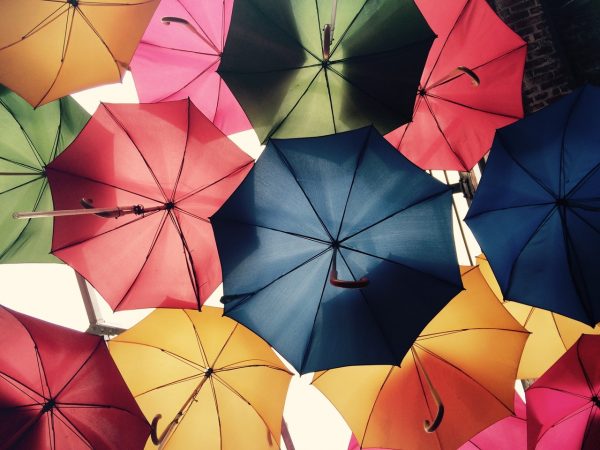 It's Wet
From spring through early fall, Midwesterners will see rain several times a week during typical weather patterns.
Precipitation is also quite present in the winter, with snow from squalls to storms occurring weekly. The amount of snowfall depends on the area and can vary greatly even by state. For example, southwestern Minnesota sees an average of 36 inches of snow each year, while an average of 70 inches happens in the northeastern part of the state that borders Lake Superior.
The Great Lakes create a Lake Effect that primarily affects Michigan. During the winter, the large volume of water from the Great Lakes serves as a source of heat that makes the air above humid. When cold air moves across this pocket of warmth, convection starts and a storm can form, causing more snow.
Look Out for Severe Events
On the flip side of this, you should also be aware of droughts, which can be common in spring and summer and will certainly affect the many farmers in the Midwest.
And, typical of the Midwest, the opposite is also true: heavy and consistent rainfalls can cause flooding.
Within the Midwest is Tornado Alley, a swath of land with a high concentration of tornado activity. Though it's mostly in the center of the nation, it creeps up into parts of Minnesota and Iowa.
Iowa actually averages 48 tornadoes a year, with most happening in May and June.
It Is Ideal for Thunderstorms
As you might guess, the landscape in the Midwest is varying, with many high and low points throughout. The region sees warm, moist air moving North from the Gulf of Mexico and cold, dry air moving in from the Rocky Mountains or Canada.
This mix of strong temperature differences at the varying heights creates instability that, when the temps mix, is the perfect recipe for a storm.