Sponsored guest post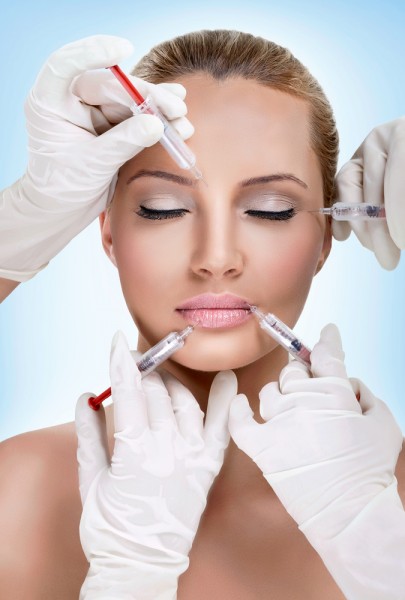 The 6 Biggest Misconceptions of Botox: What You Should Really Know
Proactive skin care is a luxury now widely available to the public and well beyond anti-aging cosmetics. Reversing and pausing the effects of aging has always been present in our minds, but like any procedure that involves the penetrating of the body with needles, people have questions and many make assumptions. Botox has received its fair share of good and bad press, so what are some false impressions people have about Botox?
Approved by the U.S. Food and Drug Administration (FDA) for cosmetic use in 2002, Botulinum Toxin type A (Botox) offered a way for patients with lines, wrinkles, sagging skin, and any other uncontrollable act of aging, a way out. Dr. Jaffer Khan–Dubai, United Arab Emirates explains how the infusion of Botox works an article for the American Society of Plastic Surgeons, "BOTOX interferes with transmission of the nerve impulse to muscles and hence stops the muscle working for a period of time. To be used effectively, it must be placed at a correct dosage into the correct muscle." Dr. Khan goes on to explain, "There are a number of facial muscles, and it is the contraction of these that is responsible for facial wrinkling."
As with any drug or medical procedure, whether invasive or not, there are side effects and criticisms. Here are the 6 biggest misconceptions of Botox and what you should really know:
1. Botox and fillers are the same thing.
Nope. Muscle movement creates wrinkles making Botox the perfect fit for relaxing the muscle and smoothing the skin. Fillers on the other hand use product to fill around the wrinkle.
2. You can

always

tell when someone has had Botox.
It depends. The pros know what they are doing, making treatment from a reputable and board-certified dermatologist or plastic surgeon a safe, trustworthy, and aesthetically complementing experience. This means seeking out a practitioner who is looking to care for all of you, not just your face. Many medical spas, for example, focus on treating the whole patient both inside and out. "Your skin is a portrait of your internal health. We encourage nutritional guidance and supplementation to enhance and prolong the results of all skin and cosmetic laser treatments." – ThriveMedSpa.com
3. The results of Botox appear immediately and last for up to a year.
Plastic surgeon Jeffrey Spiegel, MD of Massachusetts says, "Everyone is different. It would be unusual to see much difference before two days and most people see it working really well in about five days." Results do not last a year, rather, 3 to 4 months.
4. Botox is only used for wrinkles.
False. The purpose for injecting Botulinum Toxin type A is to paralyze a specific muscle. Botox is used and has been approved by the FDA in regular health-related cases to treat overactive bladders, migraine headaches, and muscle spasms.
5. Botox has horrible side effects, including death.
Any cosmetic procedure has a laundry list of side effects. First and foremost, it's important to research and find a trained practitioner or plastic surgeon to make sure the product is being properly used in the right hands. Be honest in your health history with said practitioner so that he/she can decide if you are a good candidate for Botox. Mayo Clinic states, "Botox injections are relatively safe when performed by an experienced doctor. The most common side effects include swelling or bruising at the injection site, headache or flu-like symptoms."
6. Botox is a painful procedure.
For most patients, Botox is tolerable but if you are sensitive or more leery at the thought of needles being injected into your face, a local anesthetic cream can be added to your face an hour before the treatment.
Remember, not all Botox is created equal – or in the United States. In 2013, the FDA announced to medical practices in the United States that non-approved Botox and fillers from Europe and Canada could have been distributed to them. Unlicensed products could be contaminated, ineffective, and unsafe, so it is crucial that you are treated by a reputable board-certified dermatologist or plastic surgeon. Questionable products being injected into your face can lead to harmful side effects.
 "The bottom line is that it's a new era," said Seth L. Matarasso, MD, clinical professor of dermatology at the University of California, San Francisco School of Medicine. "No longer do we wait too long and just do surgery. We have a more proactive society, and younger people as well as older, men as well as women, are looking to prevent senescence."
About the author: Elizabeth Rago is a freelance writer specializing in health, wellness, and women's lifestyle content, working with yoga studios, chiropractors, mental health, and wellness practitioners. Elizabeth writes the weekly column, The Circular Home for Chicago Shopping (an editorial partner of the Chicago Tribune) and is Senior Editor of All Things Girl, highlighting topics related to the modern domestic woman. She has been published in Mamalode Magazine, MOMentumNation.com and thesavvyfreelancer.com.  Connect with Elizabeth on Twitter, LinkedIn, Houzz, and Google+.