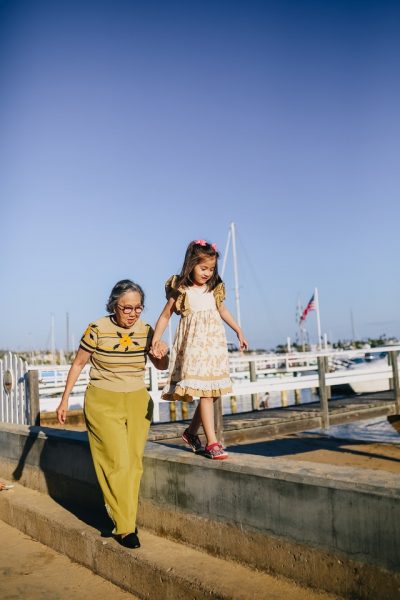 Lately, more and more grandparents are vacationing with their grandkids, leaving the parents at home. And, why not? After the enforced lockdowns to curb the spread of the Covid-19 virus, a family holiday can be an excellent opportunity to spend quality time together, especially for those who live far apart from one another. Taking the grandkids on holiday also allows the parents to have some time off. 
Thankfully, you do not need to travel far to have some quality time with the little ones. Here are some fun weekend getaways in the UK that you and your grandkids will surely love.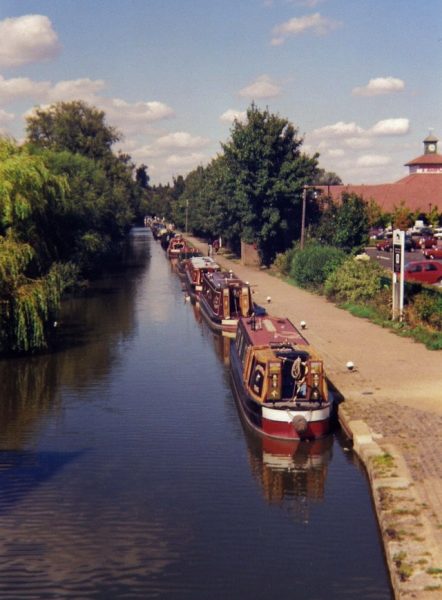 Narrowboat Holiday in Norfolk 
Narrowboating is a fun activity for the family, and it's easy to see why. A canal boat holiday in Norfolk is a bit like camping on the waters, something that your grandkids will definitely love to do. The thought of sleeping anywhere that is not their bed is already exciting enough and doing it by the water is something these little ones will surely love. Of course, adults will have some fun, too. Britain's scenic waterways offer plenty of opportunities for a serene and peaceful getaway, which is what we all crave after being confined in our homes for a long time.
With a private canal running by the campsite, canal camping in Norfolk with the grandkids is an activity you will surely not forget. As you get out of your tent, you will immediately find yourself at the water's edge. Here, you can launch your canoe and explore the scenic waterways at your own pace. After a whole day of exploring, go back to the camp and enjoy warm showers. When nighttime comes, gather the little ones in an open campfire and marvel at the magical night skies. The campsite is pet-friendly, so you are free to bring your pets with you. There are also plenty of cycling and walking paths on-site, perfect for those who love to cycle and hike.
Walking in the Lake District 
Walking with your grandkids in the Lake District is a fun activity, and it also comes with health benefits. Aside from helping you stay fit and healthy, it's a perfect opportunity for the little ones to freely explore the world around them. But as you know, kids can be tricky sometimes, so you must plan your getaway well to make the most of your time at the Lake District.
First, choose a route that you and your kids can manage. The best thing about walking in the Lake District is you'll find plenty of scenic routes suitable for both adults and kids. You can take up the Bardsea and Sea Wood route, which starts along the beach south of Bardsea and goes all the way to the tangled woodlands of Sea Wood. 
If your grandkids are keen on discovering castles, then you can explore around the Kendal Castle and discover the queen's childhood home. Along the way, you'll meet lots of other families doing fun activities, such as cycling and skateboarding. There is also a children's play area where the little ones can spend some time. If you feel like extending the walk for a few hundred yards more, check out Cumbria's best museums.
Coach Holidays to Torquay
Coach trips are an excellent option for a more relaxed coach trip across the UK with your grandkids. The tour's pre-planned nature means you can sit back and relax as you visit several attractions. Some of these trips will include visiting the country's top family-friendly destinations. 
For a more scenic way of enjoying your coach holiday, head to Torquay. This beautiful town has something to offer for everyone, which is why it's a popular option for holidaymakers of all ages. Often dubbed the "English Riviera," the town is famous for its sparkling blue waters and mild climate. Here, you can play and relax with your grandkids by the beaches or explore the bustling harbor and the marina. If you are feeling a bit more active, take the little ones for lovely walks by the beach or participate in some fun activities. You can go fishing, golfing, sailing, etc. Don't miss the town's most popular attraction, the Babbacombe Model Village, a four-acre garden representing British life and culture complete with miniature models.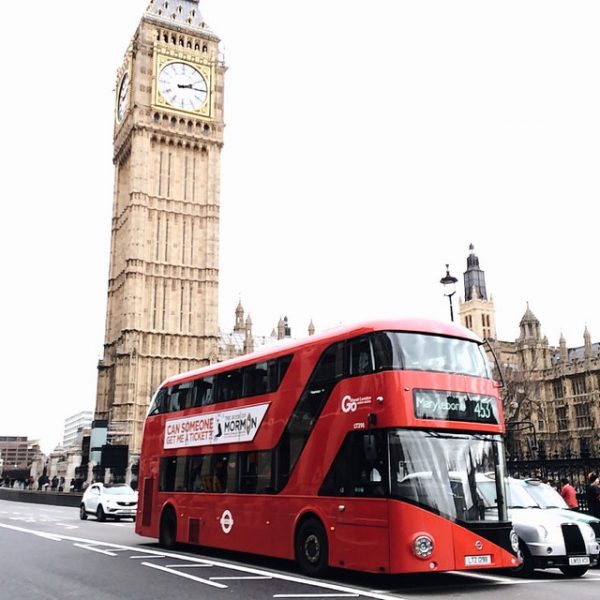 With so many cultural attractions, historic landmarks, and points of interest, London is a city that the grownups will appreciate and the kids too. If you look around the city, you will find that there are plenty of child-friendly activities perfect for your grandkids.
Take them to the National Maritime Museum, the largest maritime museum in the world. Get a taste of Britain's history at sea and join in some fun activities. Head to the Warner Brothers Studio to get a glimpse of the Harry Potter studio, visit the Madame Tussauds wax museum, and marvel at the realistic wax figures of celebrities and famous personalities. If your grandkids are fond of animals, the perfect place to spend your getaway is at the ZSL London Zoo. As the oldest scientific zoo in the world, it's home to more than 800 animal species!
Campervan Around Liverpool 
Kids love campervanning, so driving your grandkids on a campervan around Liverpool would be a fun idea. The best thing about campervanning in Liverpool is you will find plenty of campsites to park your van, a lot have campervan hire included or you can sort motorhome rental in Liverpool. Most of these sites have facilities for a safe and comfortable stay.  
To ensure a fun campervanning adventure, make sure you plan well. Thankfully, there are plenty of camper vans for hire in Liverpool, so all you need to think of is the route to take and the campsite to park your van. The Holgates Silverdale Caravan Park is a great place to check out. It's overlooking the stunning Morecambe Bay and surrounded by lush woodlands, perfect for a relaxing break with your grandkids. 
Another option is the Beech Croft Farm, a family-run caravan park located between Buxton and Bakewell in Derbyshire. This site is an ideal base for those who want to explore the Peak District. Surrounded by the gorgeous landscapes of the Peak District, this peaceful countryside is perfect for relaxing.