If you want to make sure that your home is worth as much as it possibly can be in the future moving forward, it's up to you to think about the various investments you can make in it. There are so many ways to add value if you're willing to spend money and take a long-term approach. Here are some examples of the improvements and upgrades that'll boost the long-term value of your home.
Replace the Siding
The siding of your home is definitely something that you'll want to pay some close attention to when you're looking to make worthwhile investments in the condition of your home. You'll want to make sure that the home looks great and that the exterior is properly protected from the elements. Good siding that's been recently updated will tick all of those boxes.
Give the Garden Purpose
The garden space that you have at your disposal should have some sort of purpose. Maybe it's a space where you grow vegetables or a space where the kids can play. In many properties, it's a place where you can take it easy and relax with your friends. Your garden needs to have some sort of direction and purpose as that adds value to the property.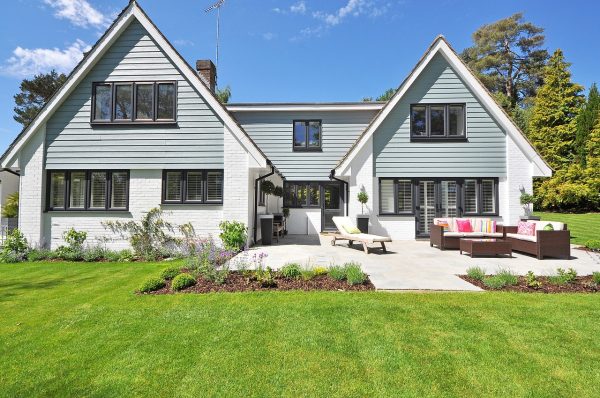 A Better Kitchen
A good kitchen can make such a big difference to your home, and it's one of the things that people find most valuable when looking for a home to buy. It's why homes with modern and beautifully designed kitchens tend to be worth more money than those without such benefits. So it might be time for you to explore the kitchen remodeling options open to you today.
Preserve the Period Features
If your home is old and has some period features that many people would find desirable and interesting, you should take the time to properly preserve these. You don't want to damage them or cover them up in any way as that might negatively impact the value of the home. Be proud of them, properly preserve them and make them a key part of the home and something that everything else is built and designed around.
Convert the Cellar
Cellars are too often allowed to go to waste or used as a storage space for the junk that people don't want filling up the other parts of the home. If you want to make it clear to potential future buyers that your cellar is usable, have it converted and show them that it's a functional space. It'll also give you more options in terms of how you use the space today. It makes a lot of sense.
Be sure to make the most of each and every one of these types of investments if you're going to increase the overall worth and value of your home moving forward. Each idea will serve you well as a homeowner and represent a good investment that you'll be glad of when the time eventually comes to sell.