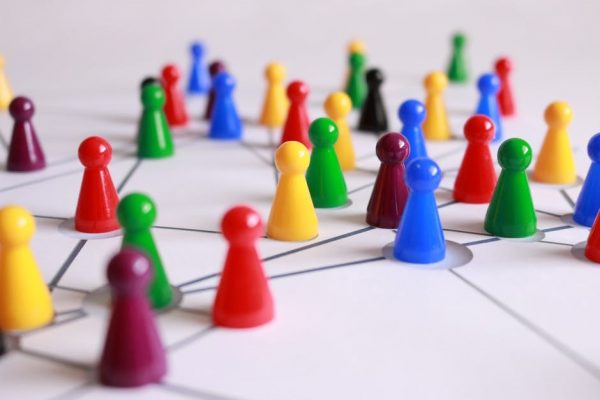 Thinking about taking your employees to an escape room?
Wondering if escape rooms are a good team-building activity?
If you're trying to build a stronger team at your business then it's important that you think outside of the box and look for new ways to bring your employees together. Escape rooms are great games for employees that can allow them to have fun, get to know each other better, and strengthen their problem-solving skills.
Ready to learn more? Below we'll tell you about the top ways that escape room games can help build employee morale.
Builds Collaboration Skills
One of the top reasons that escape room games can help build team morale is that it encourages group collaboration.
In an escape room, it's essential that everyone learns how to cooperate and communicate quickly and effectively to solve problems. Solving puzzles is a big part of escape room games and by doing so, your team will learn to work together out of necessity.
Going to an escape room with your team will help them to get better at communicating and collaborating while also having a lot of fun.
Brings New Skills to Light
Every person on your team likely has different strengths and weaknesses and sometimes they're ones that you would never expect. Sometimes a member of your team will unveil a new hidden skill or strength during a stressful escape room situation that nobody knew that they had.
An escape room game is a perfect place for new skills, strengths, weaknesses to emerge. As a result of going to an escape room, your team may learn to better appreciate each other's skills and what makes each of them unique.
Strengthens Employee Ties
When your team is sitting at their desks and doing everyday work tasks it's not always easy for them to connect with the other coworkers around them. Putting them into a game environment will give them an opportunity to get to know each other better.
Playing escape room games can be great for building brand new relationships while also strengthening existing ones. Your employees will undoubtedly form new relationships with their coworkers while solving problems and puzzles in an escape room.
Improves Stress Management
While an escape room is meant to be fun, that's not to say that it isn't stressful as well. The clock will be ticking in an escape room and your team will have to move and think fast in order to get out.
This kind of fun stress feels a lot like the stress that will happen in the workplace from time to time. Because of this, your team will increase its ability to face stress effectively.
An escape room will allow your team members to strengthen their stress resistance in a collaborative way, and as a result, their morale will go up as well.
It's a Lot of Fun
One of the best things about an escape room game is that it's simply a lot of fun. Being in an unusual environment outside of work is great for building morale and as your employees move and think fast to get out of the escape room they'll have a lot of fun together.
People who sweat a bit, play games, and have fun together will naturally become more comfortable with each other. This can be great news for your business once they return to the workplace as well.
Build a Great Team With Escape Room Games For Employees
While it may seem a little strange at first the truth is that escape room games for employees can be very useful for building morale and improving the strength of your team. Be sure you consider the benefits above if you're wondering whether you should take your employees to an escape room soon.
Looking for more business tips? Explore our blog now to find more helpful advice and ideas.