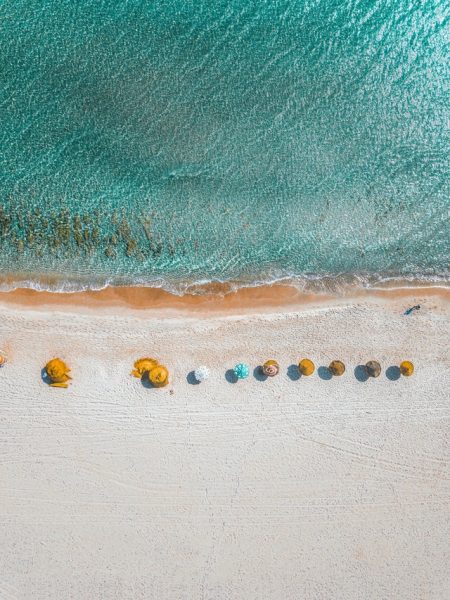 The British seaside holiday has a rich history dating back to the mid-20th century when the Second World War had finally ended, paid annual leave was introduced and coastal towns flourished. Fast-forwarding to today, many foreign nationals (and maybe some young Brits!) will never have even visited a UK beach.
But with a staycation boom looking likely this summer, could we be about to see something of a seaside revival? Taking a trip to the UK coast remains a fantastic way to spend a day, weekend, or more.
We've highlighted some of the key features for first-time visitors to look out for below.
Going for a paddle
British waters don't have a reputation for being all that warm, but that shouldn't stop you enjoying a bracing dip when the sun is out. Take a train to Portsmouth, Bournemouth, or Brighton and swim through the waves!
If you tend to feel the cold, you could always rent a cozy wetsuit from a surf shack nearby. Cornwall, for example, is full of brave surfer types, as is Pembrokeshire in Wales, so you could even pick up a few tips.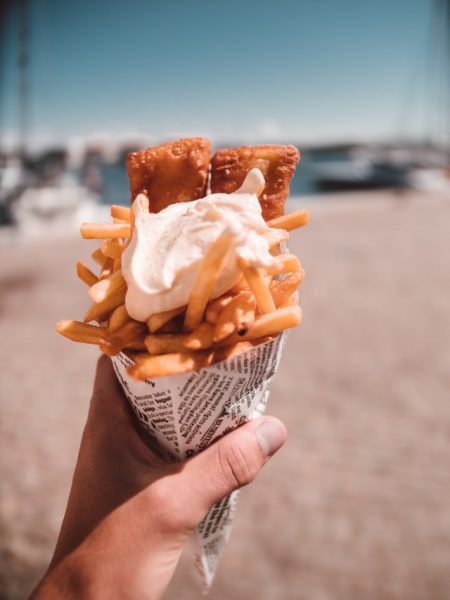 Fish and chips
If you haven't tried fish and chips in the UK yet, you're in for a treat. This fried meal is best enjoyed while looking out over a beach or across the sea. Just be prepared to fight off any over-confident seagulls who might want to steal your chips!
Battered cod or haddock and a portion of chips is a classic order, with extras like vinegar, mushy peas, and even curry sauce or gravy on offer depending on your whereabouts.
Arcades
You're bound to have some energy to burn off after such a large meal and maybe some ice cream. Many UK seaside fronts like Brighton Pier feature arcades with a wide range of fun games to try, with classics including dance mats, grabbers, penny slots, and more.
Make sure you're armed with a good chunk of change on your way in as many only accept one and two pence coins. If you're lucky, you might even come out with a profit!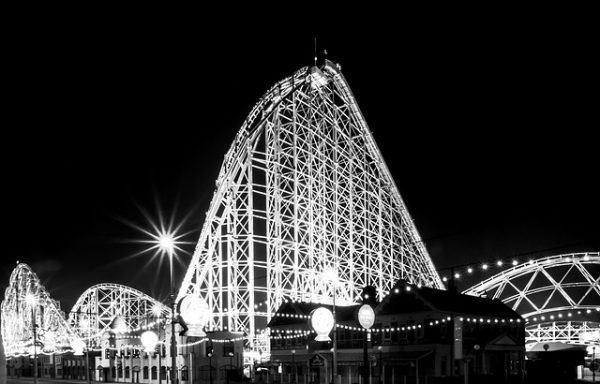 Jump on a ride
Would you prefer to get your adrenaline pumping without getting wet? Visit a beach or coastal town with amusement rides instead and enjoy a day of indulging your inner child.
Blackpool Pleasure Beach is one classic example. It offers as many as 10 thrilling rollercoasters, with plenty of speed and huge drops galore. All you need to do is jump on and scream if you want to go faster!
Is a trip to the UK seaside on your agenda this summer? Enjoy these classic coastal activities and find out what us proud Brits make such a fuss is about.