When it comes to home interiors, the living room sets the standard for the whole house. The living room is the most visited space in any home, and a luxury theme is timeless. So, you can rest assured your living room makeover is an investment that will stretch over time; you won't need to replace bespoke furnishings, quality finishes, or elegant decor anytime soon.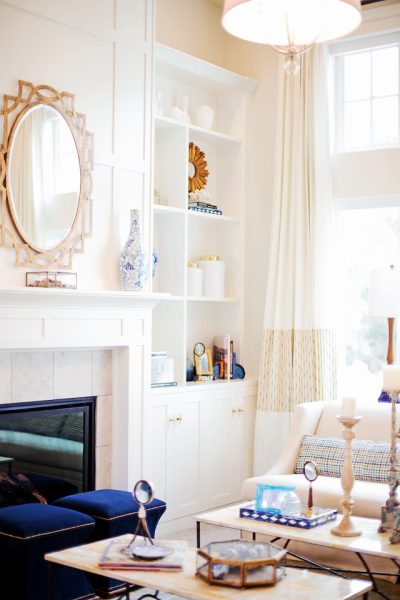 Nevertheless, we've rounded up a few luxury interior decorating tips to help you create a comfortably glamorous living room.
Choose The Right Window Treatments
Window treatments set the tone for the room, and not all treatments can uphold a luxury style. Consider high-quality drapes in a neutral tone. Blinds are also a good choice if you need to maximize natural light. You can also consider motorized shades from Supreme Shades. Whether you opt for drapes or blinds, smart shades are a great way to add convenience and comfort to your living room.
It's also vital to choose window treatments that fit the windows perfectly. Instead of opting for ready-made shades, have treatments made to measure.
Use Lighting As Accents
In luxury interiors, there's no need for excessive decor details. Instead, it's crucial to decorate with a minimalist approach. As a result, you'll need to capitalize on functional decor like lighting fixtures.
Choose lighting fixtures that make a statement. You could hang an elegant chrome chandelier, opt for pendant lighting, or install adjustable lighting. Whichever you choose, install at least three light sources to light up the space properly.
Invest In Bespoke Furnishings
Inferior quality furniture has no place in luxury interiors. Instead, you'll need to budget for bespoke furniture pieces that showcase quality and elegance. Bespoke furnishings are unique, high-quality, and customized to your particular preferences.
Leather recliners, suede sofas, glass coffee tables, and high-quality wood furnishings are all great options. Moreover, avoid cluttering the space with too much furniture and only invest in essential pieces.
Floating Furniture
Instead of placing furniture like sofas against the wall, float furniture away from the wall. This easy trick will make the room seem larger than it really is; placement of furniture is as essential as furniture choices.
It's also a great idea to install a TV bracket to exclude the need for a TV unit. You can install floating shelves beneath the TV for consoles and speakers. But be sure to hide cables with tape to prevent visual clutter.
Choose A Clean Color Palette
Some colors are a lot more luxurious than others. There's no denying the glam effects of a clean, neutral color palette. So, choose a color scheme that utilizes shades and tones of the same color.
Choosing 2-3 main colors and their varying shades is best. Too many colors will have the room look cluttered and messy. When choosing your palette, be sure it complements the rest of your home for flowing interiors.
Redecorating your living room for a luxurious space is easier than you might think. Moreover, because luxury interiors are timeless, you won't regret investing in this kind of home makeover.