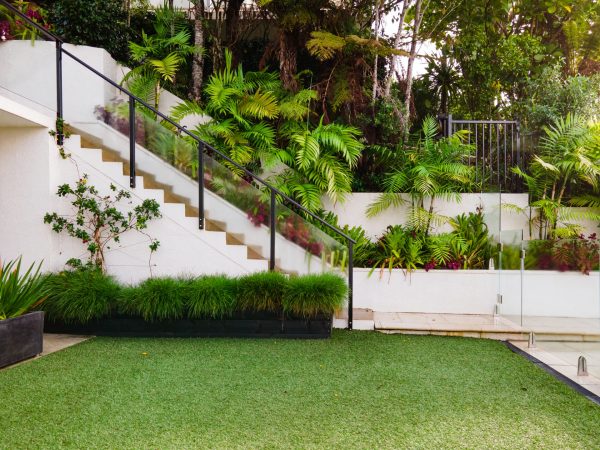 Does the outside of your property need a bit of TLC? Improving and maintaining your outdoor space will help you to retain value on your home, and create a desirable living space. Let's get started with a few tips and tricks to make the most of your outdoor areas.
     1
. Create a living roof 
If you have a shed in your backyard try turning the roofing structure into a living roof. What exactly is a living roof? Essentially it's a roof that's covered over with plants and flowers. This type of roofing looks beautiful, and there are also lots of practical advantages. A living roof improves air quality, absorbs rainwater, and serves as a habitat for animals and insects.
Repaint your fences
Dirty fences make an exterior area look pretty drab, the first step is to give your fences a scrub. If your fences are still looking faded and worn, a paint-job should do the trick. Painting your fences is a great way to make your outdoor space look shiny and new. What's more, the paint will help to protect the wood, improving the durability of your fences. There are lots of other ways that you can protect your fences from rot including:
Ensure that you sweep up any debris along the bottom of the fences (leaves and grass etc).

If you notice that a section is rotten, replace it at once.

When positioning concrete footings ensure that the concrete is sloping away from the wood.
Clean your walls & paving 
The exterior walls of your property are exposed to all sorts of dirt and weather conditions, as are your paving stones. After a while these layers of dirt become incredibly difficult to clean, leaving your walls looking stained.
Hiring a Pressure Washing service will save you hours of scrubbing. It's one of the best ways to remove algae, mildew, and mold. If you're thinking about re-staining your decking area you'll need to clean the wood first. Since decking can be notoriously hard to clean, pressure washing is a great solution.
An outdoor living room
Our backyards are starting to look more and more like our living rooms, with oversized sofas, plenty of cushions, mirrors, potted plants, and even rugs. Designing an outdoor living room allows you to experiment with color, style, and plenty of accessories. Creating a luxurious outdoor room provides you with a new space for entertainment and relaxation. With the right design work, you'll totally transform your backyard.
Grow a vegetable & herb garden
Create an abundant garden with plenty of tasty herbs and veggies, growing your own food is a great way to live sustainably and make the most of your garden space. If you don't have much room in your backyard you can always try a balcony garden or even an indoor garden?
Improving your exterior space will help you to maintain your home, and extend your living space. Whether you're creating a living roof or a thriving vegetable garden, there are lots of ways to enjoy your backyard.