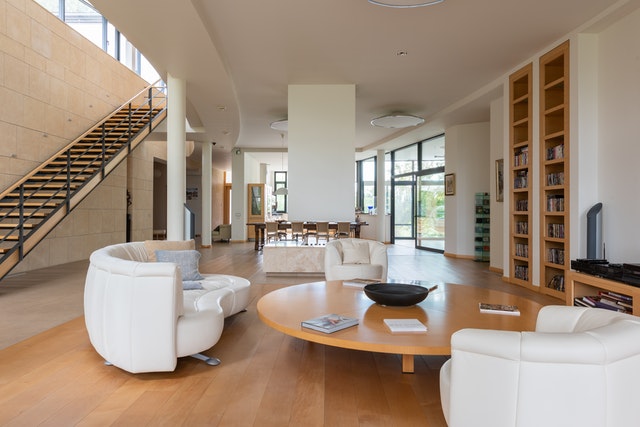 When people hear the term "luxury apartment" they are immediately filled with the anxiety of being able to afford it. A lot of people feel that a luxury apartment will drain your account and make you "house poor," not able to afford anything else except your house. What most people may not know is that when you rent luxury, you may be able to cut other things out of your budget to free up the space you need to live well. Here are some reasons why you should rent a luxury apartment. 
In-House Gym Facility
When you are shopping for your perfect luxury apartment, choose one that has a gym in the building. When you have the ability to take an elevator ride downstairs to the gym, you no longer have to pay for a gym membership, gas to get to and from the gym, or public transportation to the gym. All of that money can now be saved and used for something else, whether it is in your home or you are saving for something great. 
The biggest thing you will save is time, and that is the most precious commodity in life. 
Storage Space
Many people who live in apartments simply don't have the space for all of their things, so they have to pay for a storage unit in order to have a place for all of their items. When you go luxury, the first thing to look for when shopping around is closet space. Check to see if there's enough space in the closets for you to keep all of your clothes, and space within the living areas to display all of your things. 
Another question to ask when looking at apartments is to see if the building has storage in the basement. That is an optimal space to keep all of your things and they are only an elevator ride away. 
A Reputable Management Company
Luxury living usually comes with a great management company. This saves you time and headaches. When something needs to be fixed, a question needs to be answered, or a situation arises, you will know that someone is at the ready to ensure that everything goes according to plan and will be addressed immediately. Management companies like Ovation Property Management have a reputation for being spot on with their tenants. 
When you are looking at your next apartment, research the management company in each building and see what reviews are out there and what people are saying about them. If you run into another tenant in the hallway when you are looking, ask them what their experiences have been with the company. 
Better Locations
Most luxury buildings are located in amazing locations. This means you can basically walk everywhere. If you are in a major city, you can run up bills by taking taxis or public transportation everywhere. When you have a great location, you are in the center of it all and you can walk everywhere and save yourself money.