Lexus provided a car for my use while I was in CT recently. I had a BLAST driving around the state.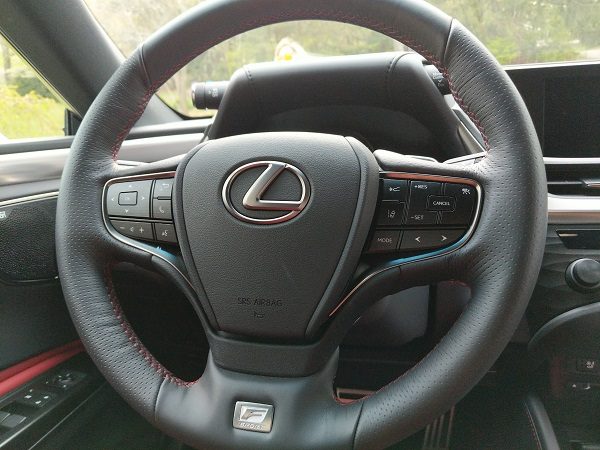 While I know that
Lexus
is known for its reliability and wide array of vehicle choices, and I also know that each time Mr. S gets to drive one for a few days he's ecstatic, this was the FIRST time that I got to spend some quality time behind the wheel of the
2019 ES 350 F Sport
, and I was STOKED. It turns out that this is one of Lexus' best-performing cars, and I was to find out why very quickly. Along with the various appealing characteristics of this car, it's refined elegance makes it a perfect choice for all types of drivers, and when I first got behind the wheel, I noticed the comfort of this vehicle instantly. This was going to be a fun few days.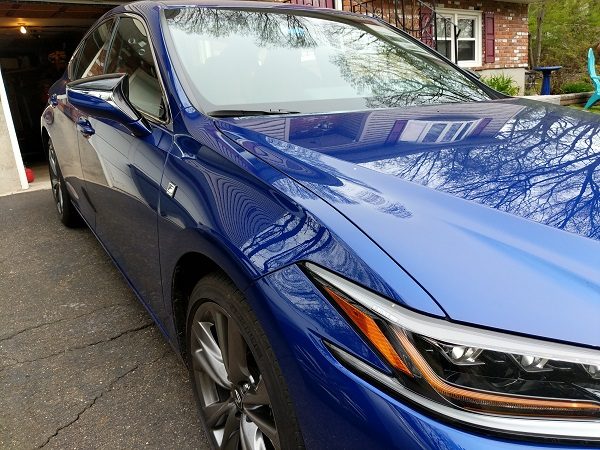 Driving this car for the first time made me feel on the edge, but in a safe way. It is not often that my driving experience is so smooth; yet sporty at the same time. As a woman who loves elegance and a great ride, this intrigued me and I could not wait to pick up my cousin for a girls night out before heading from Hartford to North Haven for Rachel's surprise party.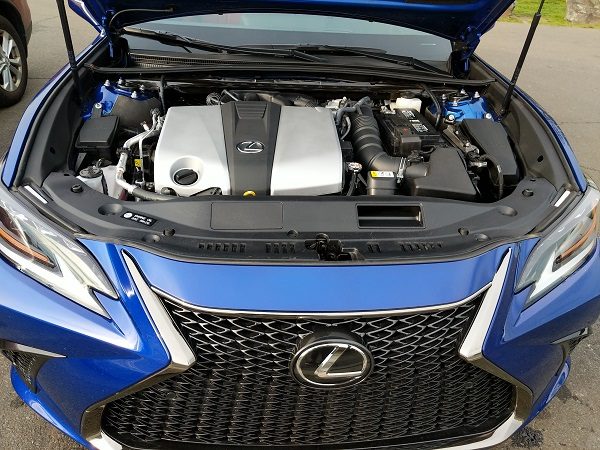 The Lexus ES 350 F Sport comes equipped with adaptive suspension and swing shock absorption for bumpy roads. With electric steering, the stiff feel is omitted from the steering wheel. This makes for a smoother experience when turning corners, and since I was in New England…I found PLENTY of them to try it out. Having a 3.5-Liter engine gives the ES enough pep to accompany it's six cylinders. This car has a top speed of 130 mph! No, I did not attempt to reach such high speeds during my drive, and I'm not going to tell you how fast I actually went, but let's just say that you don't even feel like you're racing along in the ES 350. With over f horsepower, I was able to experience the power of this car; even at low speeds and loved putting it in Sport S+ mode My girlfriends and I were pleasantly surprised by its seating capacity, and we fit easily in with all of our "stuff" (because we always travel with big handbags and stop to shop along the way…just a fact). There were five of us comfortably seated in this car without feeling cramped. The refined elegance and sportiness of this vehicle make for the perfect fusion and it is definitely a head turner as we noticed cars pulling up next to us to gawk, and unfortunately, it wasn't at us.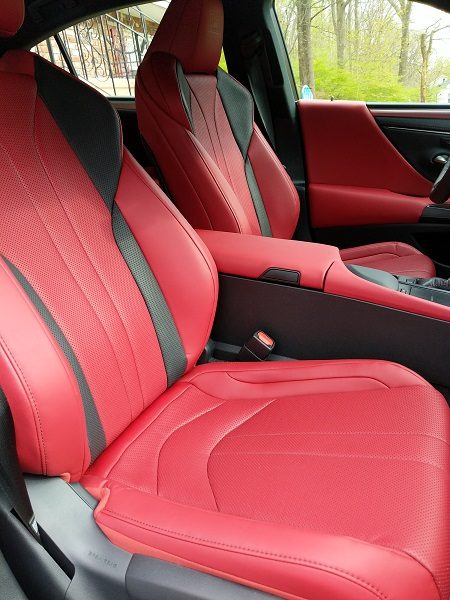 The two-toned red interior had a race car appeal (this model is also available with a black interior, but what fun is that?) is hand-stitched and has beautiful aluminum accents. The dashboard toys include an available WiFi to concierge access, Apple Car Play and a 17 speaker audio system that could drown out our off-key rendition of "I gotta feeling" when it played on the Sirius XM radio.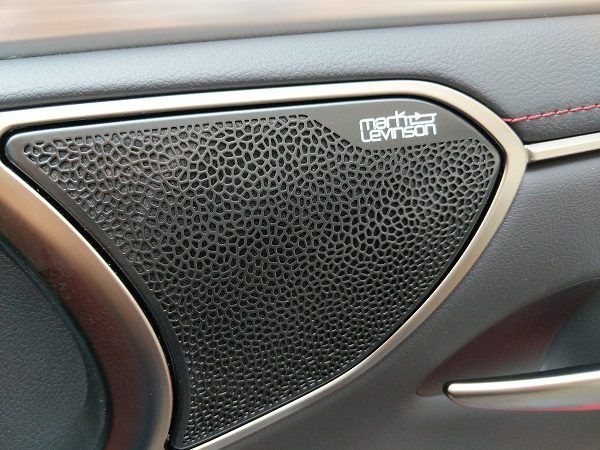 Even with ME behind the wheel, we felt safe with Lexus' Safety System+ 2.0 that includes a new low-light pedestrian detection and daytime bicyclist detection technology, a built-in camera that helps provide road sign information, and a suite of class-leading standard active safety equipment that  is the most comprehensive safety system ever offered.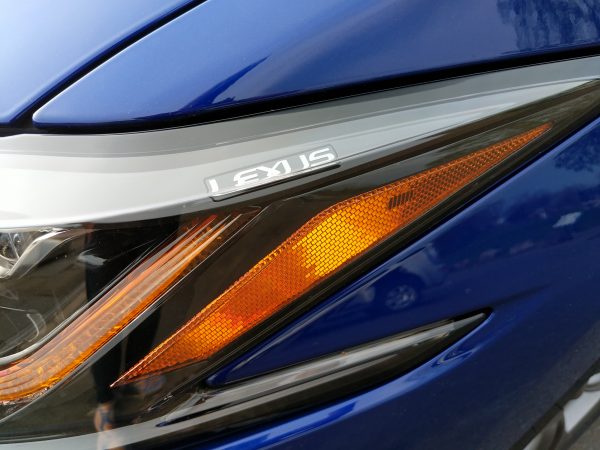 The Lexus ES 350 F Sport has an MSRP of $30,000, for the base model, although the one I drove was tricked out with This is one of the best cars I have ever driven. I'm sure you and your ladies will have just as good of a time as me and my girls did.