What comes to your mind when you think of visiting Florida? Is it the theme parks? Are you one who flocks to Fort Lauderdale or Miami and spend days just basking on the beach? What about the typical Floridian? Where do THEY head when it's time to do something just a little bit different? I'm not certain if I am your "typical" Floridian (since I'm a transplant), but having been here only 13 years, my goal is to explore the hidden treasures that are just a road trip away, and since Sebring was just a couple hours away from my home on the East Coast….I figured I'd hop in the car and GO!
Of course, I had a preconceived notion
I figured that the city on the circle (the downtown Historic area is on Circle Dr) was a spot for race fans (Sebring is the home of the famed raceway) and golfers (as it is the value golf capital of Florida). What would I, someone who loves spots that offer art, are a little funky and fun have to do there? I was about to find out.
I headed out on County Highway 68 from Fort Pierce late morning, eventually getting to US 98 passing cow pasture after cow pasture. I flipped back and forth between radio stations, not sure what mood I wanted to set for myself before arriving and since I was flying solo with only an hour and a half drive, I settled on the 60's…singing everything from Richie Havens to Lou Reed at the top of my lungs. Even with the window open, only the cows could hear me, so I was anyone else on the road was safe from off-key serenade.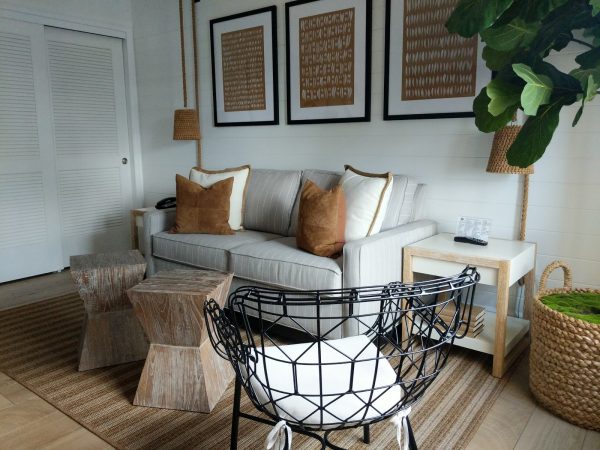 My first stop was The Inn on the Lakes, my hotel for a few days. The plan was to quickly drop off my bag and start exploring. My jaw dropped as I pulled up to this magnificent Inn reminiscent of a villa in Tuscany. The owner's eye for detail is impeccable, and the decor is absolute perfection.
My 2-room suite was outfitted with a beautiful kitchenette, dining/working table, a living area and a large bedroom that looked out at Lake Jackson and the smaller Little Lake Jackson. As an added bonus, the Sebring Golf Club (a municipal course) is just around the corner.
Do not miss spending time out by the pool, you'll feel like you're laying out on in the Italian countryside with beautiful potted plants that include herbs used in their restaurant. Ahhh…..
What to do in Sebring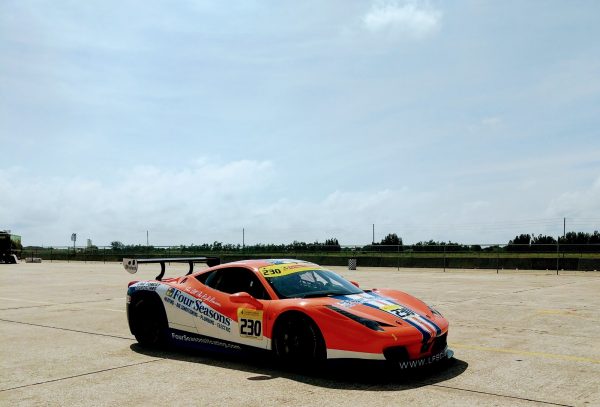 I suppose a trip to Sebring wouldn't be complete without a trip to this world famous raceway. This Le Mans style raceway hosts drivers from around the world. Make sure to check out the "BIG" 12-hour classic on the 3rd Saturday of March. This TWELVE-hour endurance race is a leg of the prestigious American Le Mans Series is a MUST DO for race fans and those who just love to people watch (and car watch).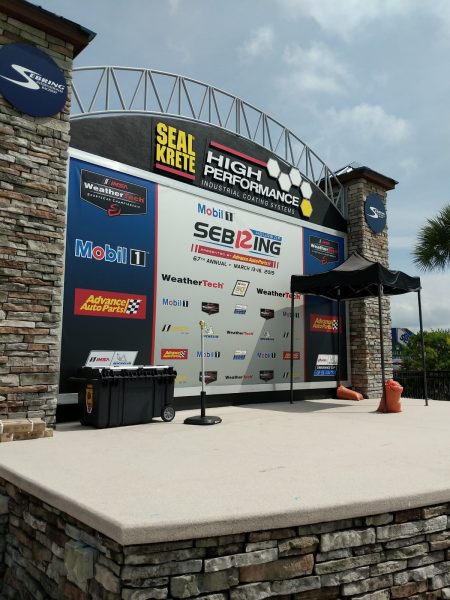 Vroom!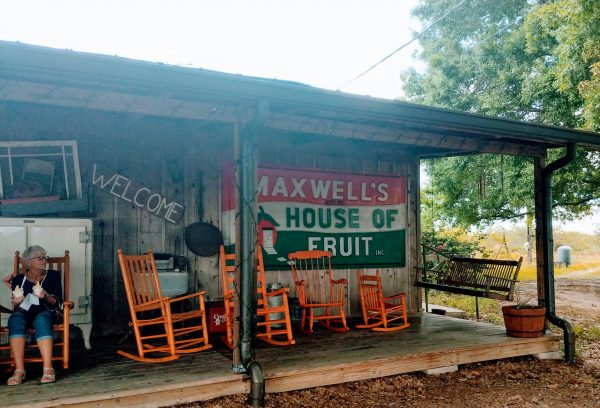 You are in the heart of orange country, so make sure to stop in for Maxwell Groves' and order a cone of their orange soft serve. It is absolutely sublime and you'll wonder why you haven't discovered orange ice cream before.  You'd have a hard time finding it outside of the area, so enjoy every last lick.
Don't leave without picking up some fruit to bring home or a few local specialty products (like local wine and jelly) before you head out. This general store supplies great local food items that you'll want to take home to cook with.
In Sebring, they say that all roads lead to the circle, and the heart of the city is my favorite way to spend the day. Fun and eclectic, the circle and surrounding downtown area are a treasure trove of shopping and dining. Fall down the rabbit hole at Top Hat Coffee in this Alice in Wonderland inspired coffee shop or pop into Sebring Soda and Ice Cream for a retro sweet treat.
Give yourself plenty of time to choose what you want because this soda shop carries 300 varieties and flavors of soda (including your favorites from when you were a kid). I stocked up on some of my hometown favorite Empire Soda from Rhode Island and brought it back home with me.
Feeling creative?  The Highlands Art League offers the opportunity for the Picasso in you to emerge with an art class, or you can simply wander the gallery of the art museum and enjoy. I popped into Steve and Company when a pair of earrings in the window caught my eye. Make sure to explore all of the side streets that lead off of the circle fo some great shopping as well.
Put on a pair of sneakers and head out for a walk through the beautiful Highlands Hammock State Park. Choose one of the 9 trails on 9,000 acres and you might catch sight of a black bear or Florida panther as you hike through the beautiful Oak Hammocks or spot some gators as you take the Alligator Tram Tour through the park.
Where to Eat in

Sebrin

g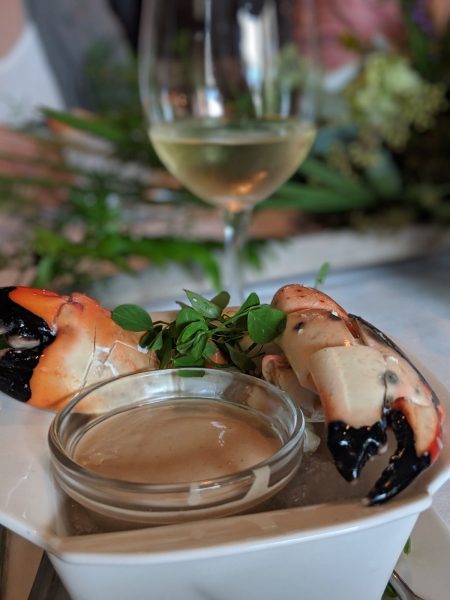 If you're staying at Inn on the Lakes you don't have to go far to enjoy a delicious meal with a fabulous view.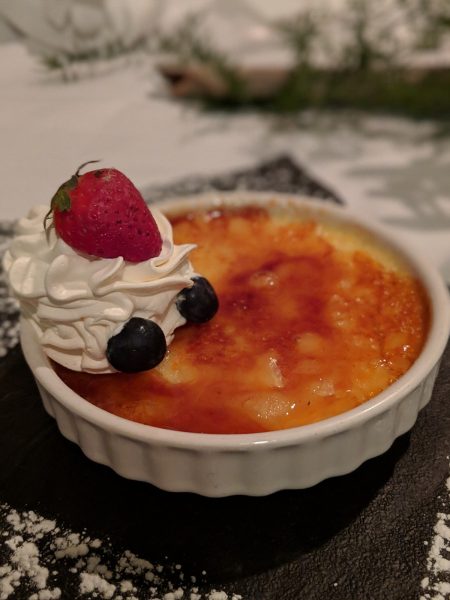 With a menu that includes perfectly grilled steaks and local seafood, to International pasta, there's something for everyone here, and just like the hotel, Christina's attention to detail makes dining an experience you won't soon forget.
Home of the Hookiemelt, Jaxson's is the type of place that you can see getting rowdy and fun on a weekend. They offer live music and a HUGE menu. Feeling like some foot stomping, big eating fun? You've found it at 443 Lake June Rd, Lake Placid.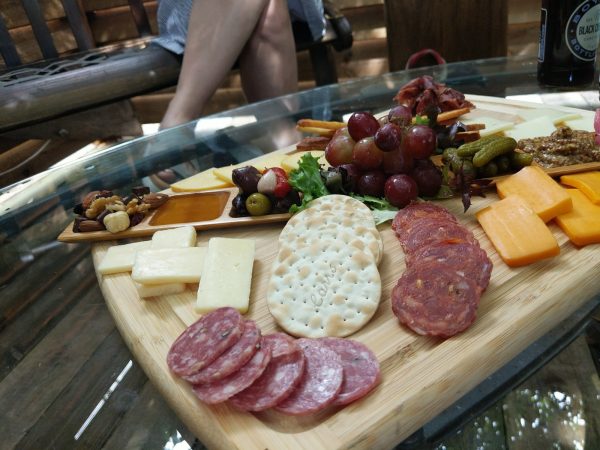 Just off Circle St at 420 N. Ridgewood Drive, Faded Bistro & Beer Garden is an ever-changing dining experience. WHY? It's all because of their commitment to local, seasonal ingredients. Make sure to check out the tapas as you order a drink at the pre-civil war mahogany bar that is center stage at this restaurant, or if it's a beautiful day, snag a quaint table in the beer garden as I did.
After I told Mr. S about this casual steakhouse he wanted to hop in the car and head over for dinner. Make sure you have a BIG appetite before entering this massive restaurant located on the main road at 6813 US Highway 27 S. If you LOVE steak, you'll LOVE Cowpoke's and no matter what the cut, they cook it to absolute perfection.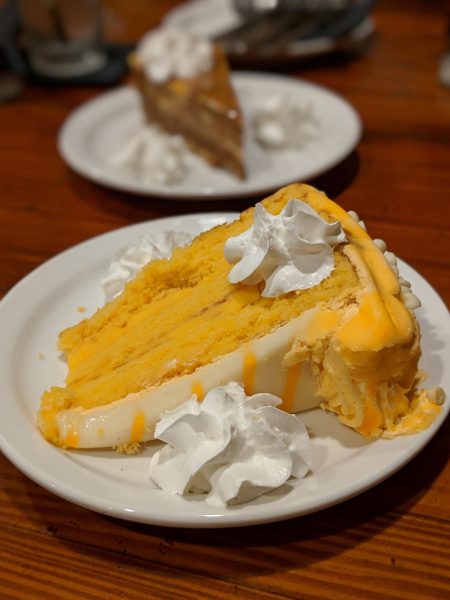 Leave room for their orange cake, a delightfully light local dessert.
Drink
Mon Cirque is hands down my FAVORITE place to spend an evening with friends. Of course with a circus background and a love of wine, this circus-inspired wine bar (they also offer craft beer if you're not a cork-head like me) is a feast for the eyes. Located just off of the circle at 140 N. Commerce Ave., Mon Cirque offers a great selection of wine and entertainment (I want to get back for one of their Burlesque shows) as well as small spaces for private parties.
Pull up a chair and down a little moonshine at this craft distillery. Florida's ONLY estate grown sugarcane farm distillery is located at 264 Henscratch Road in nearby Lake Placid.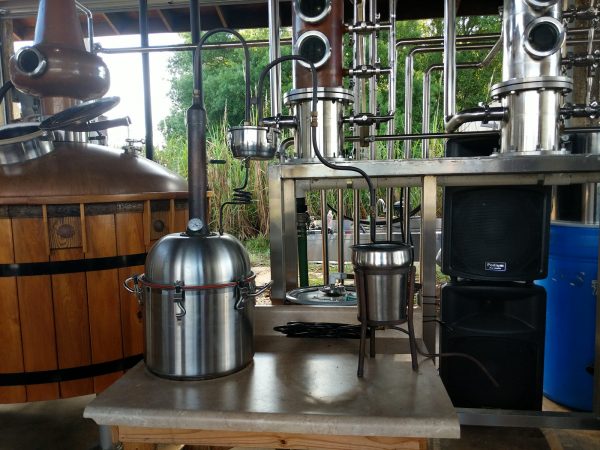 Take a tour of the distillery on Saturdays and make sure to pick up a bottle of their moonshine, whiskey, vodka, gin or run before heading out.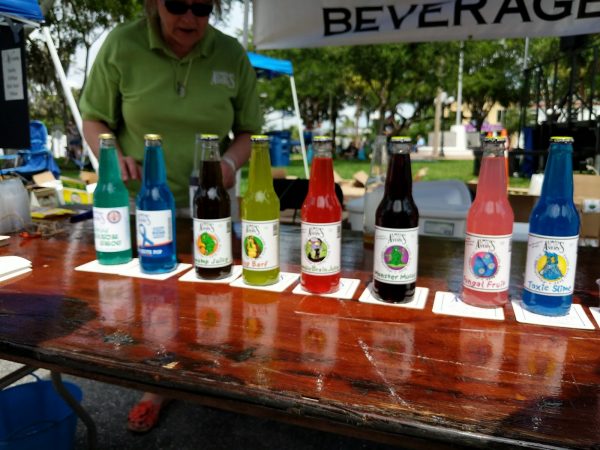 Everyone knows that I love a good festival, and when it's an unusual one….all the better. The Sebring Soda Festival comes to life each April downtown on the circle. With over 200 craft sodas to try, you'll have to pace yourself as you enjoy standards like Moxie to Unicorn Poop and even celebrity sodas like Gene Simmons Moneybag Soda.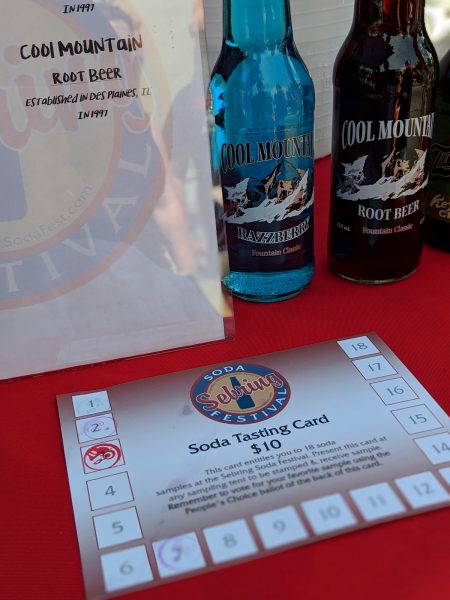 Buy a punch card when you arrive and enjoy live entertainment, food trucks, and even a cool car show as you sip and stroll the circle with the family. This may be the most unique food/drink festival I've ever been to and I'll be planning my trip back to Sebring JUST for the festival next year.
Stay
By the way, when I got home I actually talked Mr. S into taking a drive back just for dinner and to do a little more exploring, since this city with a small time feel has SO MUCH to do for just about everyone. YES, Mr. S tossed his golf clubs in the trunk so he could play 9-holes. Oh, and he learned that you can book your tee-times online for the Sebring Golf Club, so he could go straight to the course and play.
Have you been to Sebring?
I'd love to know your favorite places in and around the city, as I plan on heading back soon.
[mappress mapid="null"]
I was a guest of Visit Sebring. Please visit them online to plan your trip to this delightful Florida city