This post was sponsored by Nature Made® as a part of an Influencer Activation for Influence Central.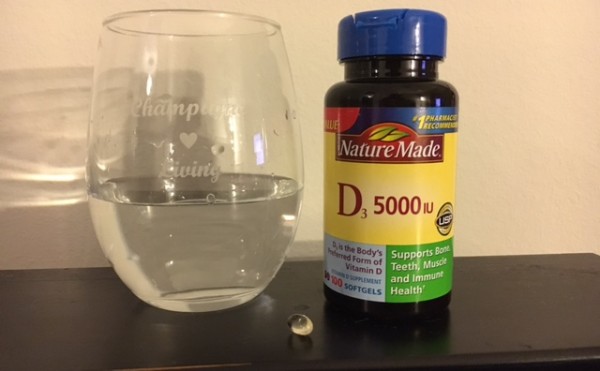 You'd think that living in South Florida…the Sunshine State that I'd get enough Vitamin D, but on my last visit to the doctor, my blood work showed a Vitamin D deficiency. She explained to me that as we age, our bodies have a more difficult time absorbing the natural sunshine, plus we all use SPF sunblock to protect our skin from the damage caused by the sun. She suggested that both Mr. S and I begin taking a regular daily dose of Vitamin D.
I was happy that the doctor's orders were over the counter and easily purchased at my neighborhood WalMart. I could pick up some Nature Made supplements when I did my regular shopping. I knew that I'd been neglecting taking care of myself. I can't tell you the last time I did REGULAR exercise, and my eating habits have become atrocious. I needed to be pushed back in the right direction, and beginning with taking a much needed dose Vitamin D3 would be the first step.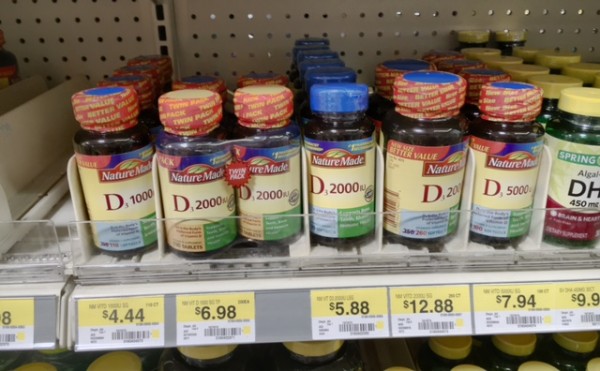 As promised, my local WalMart offered an entire aisle of supplements that ranged from the basic letters of the alphabet, to supplements that I'd never heard of before. Thankfully, they were displayed in alphabetical order, making finding Vitamin D simple. I picked up a bottle, along with a few others. and finished my regular shopping. I love being able to buy everything from Magnesium (the nurse practitioner had put me on this last year), to a t-shirt, and the makings of a great salad all in one store. Plus, I never have to wait for a sale like at those over priced vitamin stores, since I can count on WalMart to have everyday low prices on Nature Made.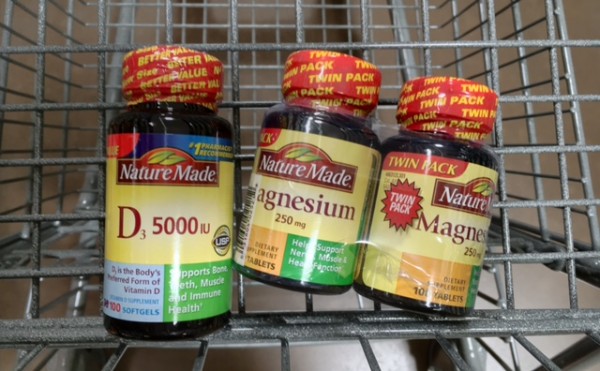 Once home, I decided that my New Year's resolution needed a resurrection. I headed directly to the the Nature Made Daily Boost program  for a dose of "Vitamin do." It's time. At 62 years old, I want to make sure that I stay as healthy as I can. I know that if I change one habit at a time, that I have a better chance at success. My goals are to…
Take my supplements
Lose 30 lbs
Walk 30 minutes a day
Do water aerobics in my pool on warm days (it's not heated)
Make healthier food choices
Get 8 hours of sleep each night
In order to stay on track, I know that I'll have to begin changing my habits. With the Nature Made 30 Day Healthy Habit Builder I get a 3-step program to help me hit my goals, PLUS the opportunity to win $5,000!! SCORE!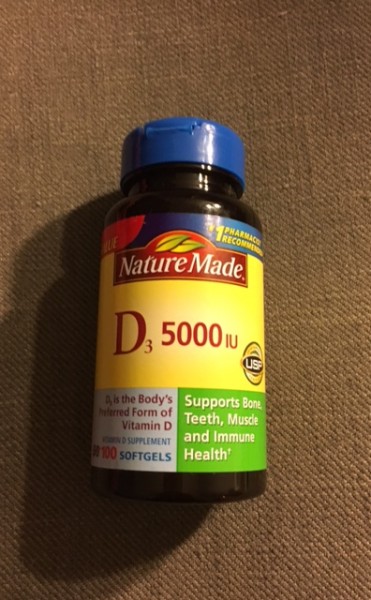 Nature Made
Did you know that Nature Made is the nation's #1 best-selling brand for quality vitamins, minerals and supplements* to help support nutritional gaps?
*Based in part on data reported by Nielsen through its Scantrack Service for the Vitamins Category for 52-week period ending 1/02/2016, for the xAOC Market. Copyright © 2016 Nielsen.Nature Made is the #1 Pharmacist recommended supplement brand in 9 categories**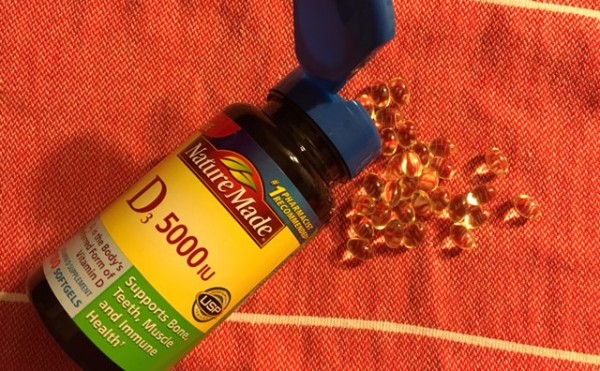 The 30-Day Healthy Habit Builder Program
Want to join me in developing healthier habits, PLUS have the opportunity to win?
Go to NatureMade.com/Challenge and join the Nature Made® Healthy Habit Builder program just like I did. You can get motivation and tips that apply to your specific health goals.
Plus by joining, you'll be  entered to win a grand prize of $5,000.
For full rules and regulations visit NatureMade.com/Challenge
RULES
*NO PURCHASE NECESSARY. A PURCHASE WILL NOT INCREASE YOUR CHANCES OF WINNING. LEGAL RESIDENTS OF THE 50 UNITED STATES (D.C) 18 YEARS AND OLDER.VOID WHERE PROHIBITED. Enter by 3/31/16. Internet access required. 1 Grand Registration Prize (actual value $5,000) and 30 Challenge Prizes (each actual value $250) available to be won. For Official Rules, prize descriptions and odds disclosure, visit HealthyHabitBuilder.com. Sponsor: Pharmavite LLC, 8510 Balboa Blvd. Suite 100, Northridge, CA 91325.

The sponsor of this sweepstakes is Nature Made. WebMD is not related to or responsible for the sweepstakes.
Another chance to win!!
Enter to win one of 20 $50 Walmart gift cards.
Contest opens on February 25 and closes March 19.
*I-C will randomly select 20 winners from all program entries and will handle fulfillment of the winning prizes.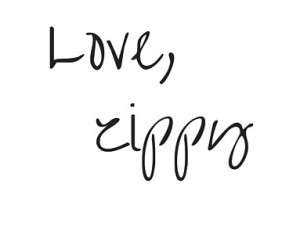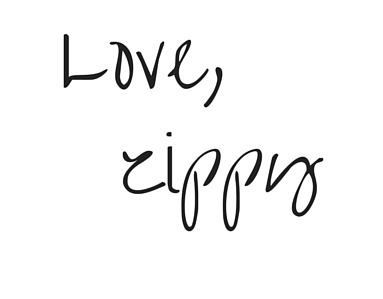 **Based on US News & World Report – Pharmacy Times Survey, Nature Made is the #1 Pharmacist Recommended Brand in Nine Categories – Letter Vitamins, Omega-3/Fish Oil, Coenzyme Q10, Flax Seed Oil, Herbal Supplements, Cholesterol Management-Natural, Garlic, Diabetic Multivitamins and Mood Health Supplements