I suppose the reason that rain slickers are yellow is that it is such a bright and cheerful color. That made me realize that rain doesn't have to be all gloomy and gray, it just depends on how you look at it. So, in HONOR of the puddles here are some fun rainy day offerings.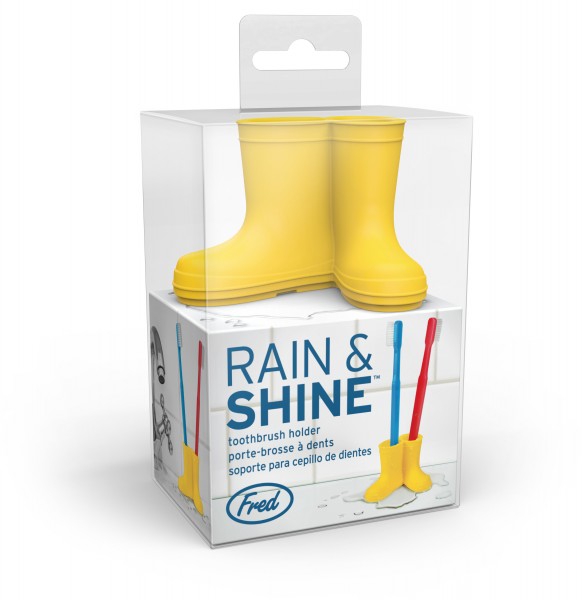 Rain & Shine toothbrush holder from Fred & Friends
Give your toothbrushes the boot in these adorable wellies for your vanity. They'll make you smile a little brighter whether it's gloomy or sunny outside.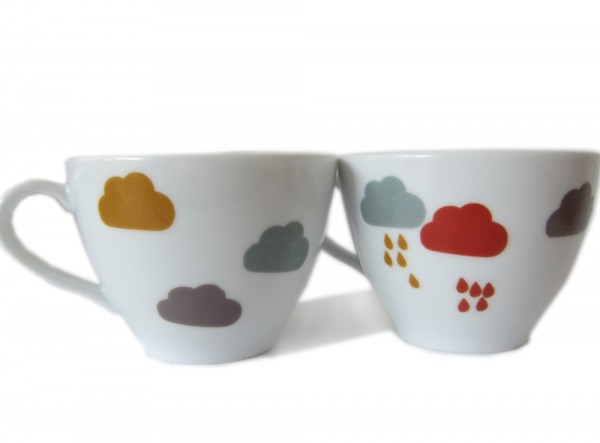 Porcelain Stickers Clouds by nuukk
These adorable stickers are ready to put on your favorite cups and mugs making that overcast morning feel a little brighter.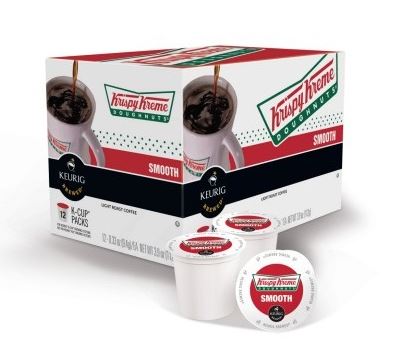 Krispy Kreme K-Cups from Cross Country Cafe
When everything around you looks difficult and gloomy, there's nothing like a hot, smooth cup of your favorite doughnut shop coffee to make you feel warm like a summer beach inside.  "HOT NOW"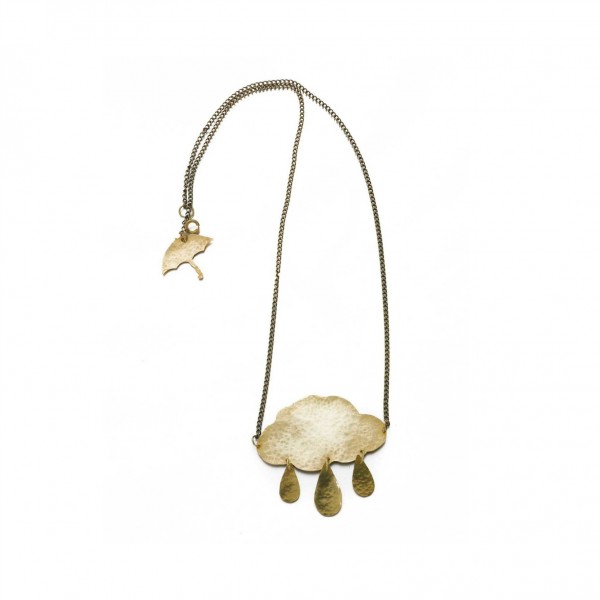 Etsy – Fair Trade project India
If you can't beat 'em, join 'em by wearing this adorable raincloud & umbrella necklace made from brass by women employed by a fair trade project in India that provides them with new skills, sustainable employment and a valued status in society for the first time.