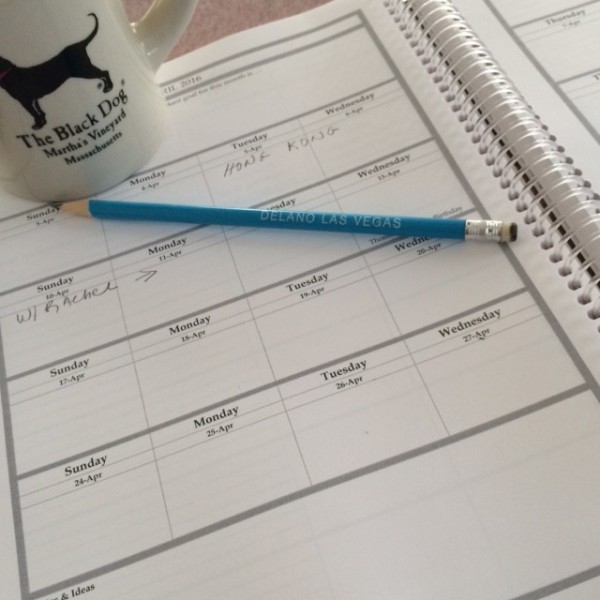 Goal #1: write down my travel bucket list for 2016
Goal #2: take more time for ME
And then there's Goal #3. GET ORGANIZED…there's a LOT of blog, home & personal to whip into shape and for someone like ME, that can easily mean getting off-track.
One of my problems is that I can sometimes reside in La-La-Land. I think that I'll REMEMBER TO DO THAT, or I'll sketch something out and when I go back and look, I forgot to label what I was using the sketch for. I'm still in the living room blogging away, when I have a GORGEOUS office…simply because I haven't gotten to putting away everything I've stored in their on move-in day.
In some ways I thrive on the chaos, but I also understand that it limits me.
The ONLY thing that keeps me centered is writing it down.This year I'm trying something a little different. I've used google calendars in the past. I've used traditional planners and agendas. They were great for getting me to my dentist for a cleaning or the veterinarian for Clem's check-ups, but there has always been a disconnect between completing my goals and the actual process.
Tools4Wisdom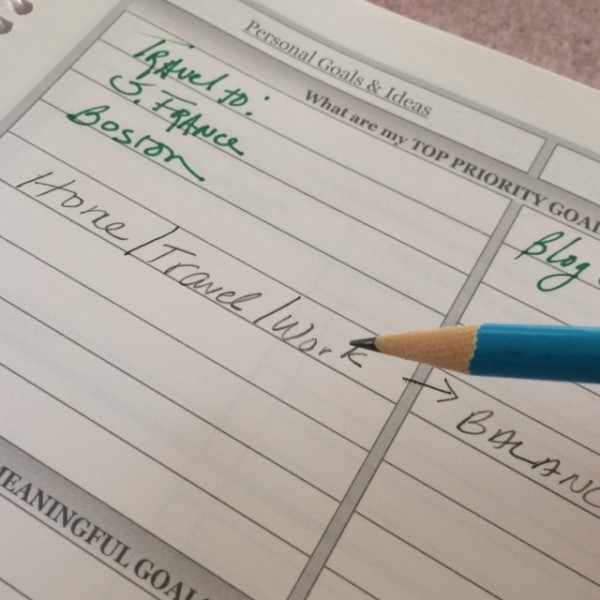 I was approached by Tools4Wisdom about reviewing their planners. I had been pitched a few others, but my goal is always to find the one that's the most Champagne Living worthy. Like me, I assume that you also want the BEST for your money. I looked them all over online and decided that THIS planner would be the best option.
Size
A small planner ends up in my handbag. While that may SOUND like a good idea, I'd rather SEE IT. I like keeping it either beside me on the desk or on the kitchen counter. It's the first thing that I check each morning, while making my coffee. The 8.5″ X 11″ size is as large as I've come across in planners and agendas.
Choice of cover designs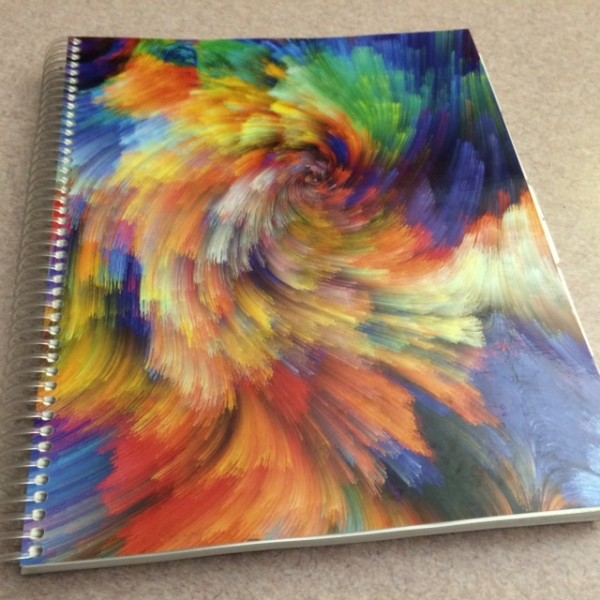 While this is less of a "must have" for me, since I leave it on the counter, I do know that I like the design of my planner to reflect who I am. I chose the color splash design. Why? Because it is colorful and looks like the whirlwind that I am. There are twelve designs to choose from as well as a folio that also holds a tablet, perfect for the professional who will be toting the planner back and for to work, to meet with clients, etc.
Nitty Gritty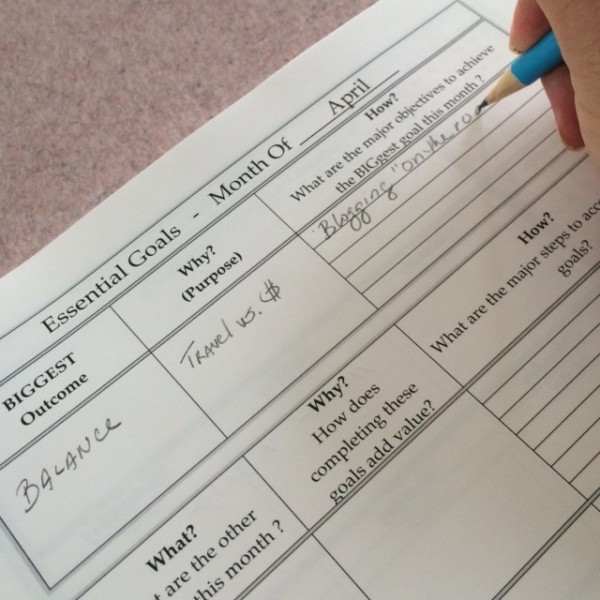 I wanted something with more than just a calendar. While I do want to put any appointments, twitter parties, and what posts are due on Champagne Living that I've agreed to, I can do that in Google Calendar. What I need is
A spot to write down my objectives
A place to write my goals – to be able to break them down by day, week & month and the steps that I need to do
Not only do I want to work on Champagne Living, but I also need to write down personal growth and objectives (like diet goals, decorating the mansion, improve my French, etc.)
This is where the Tools4Wisdom planner really excels. 
Breaking down personal and business goals into workable tasks is easy as it is all laid out for you. Having these in front of me each and every day help keeps me on task. Organizing with Tools4Wisdom is a great way to keep on track for less than $30.
An inside look
I know that if I write something down, it will become more real for me. If you were to peek into my planner you'd see
The countries that I want to visit this year – I can break it down to when I want to go, whom I should email to make the contact at the destination, activities that I'd like to arrange before getting there.
My healthier living goals.
My blogging calendar – including an editorial calendar
A "honey-do" list – for BOTH of us. We've been in the house 3 months and there's still so much to do to update.

Are you ready to tackle 2016 and GET THINGS DONE?