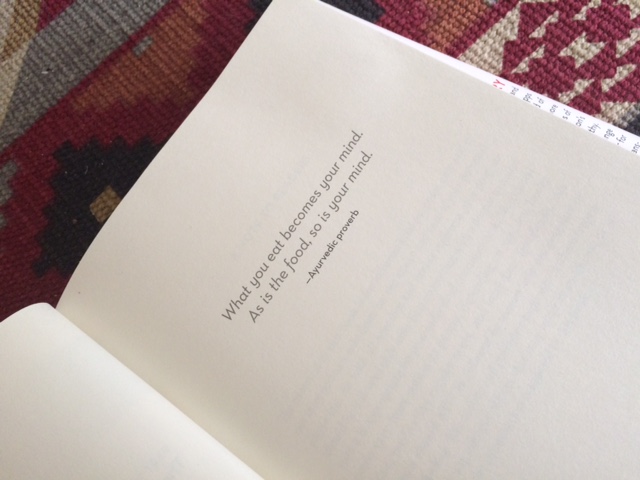 It's January and I'm at it again. Looking for a new weight loss miracle. Searching for that ONE easy diet that gives me instant success. Of course I know that no such thing exists (except in my mind), but each year I play this whole FANTASY OUT in my head. I soon succumb to the fact that it takes EFFORT to lose weight, and it takes TIME. I'm impatient. I want it NOW. Which is why I derail my best efforts year after year.
Luckily, The Prime somehow fell into my lap as a review. I was not seeking it out, but I always believe that when you're ready for something you need…it comes into your life.
Let's backtrack a bit. For a while our household was macrobiotic. I say "for a while" because it was when my mother was diagnosed with breast cancer. The chemo didn't work, the radiation didn't work, and she had only a few months left to live. She had always believed that you don't live to eat….that you eat to live. Even before going to the Kushi Institute, she had been a semi-vegetarian. She had always taken such good care of herself that it was no surprise that she turned to Eastern ways to heal. Her months turned into years, and we had her around for 2 years that we would have lost had she not adopted her new way of living.
So, you see…it's not a far cry from what I understand. I've dabbled in the Aryuveda before and the holistic approach has always made sense to me.
The Prime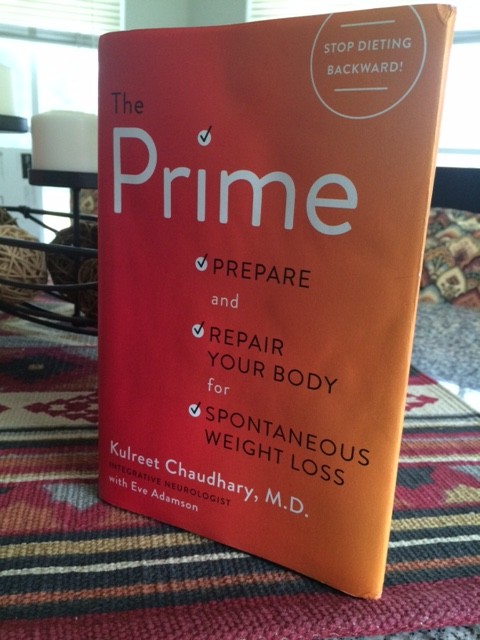 Why is it different?
Rather than just jumping in and changing your diet, The Prime prepares and repairs it. It got me to thinking about how a dog gets sick when you change their diet without easing them into it, so it goes for our bodies. Preparing or PRIMING yourself is the key to a successful program.
Integrative neurologist Dr. Kulreet Chaudhary discovered a beautiful side effect to the eating and lifestyle tools she gave her brain patients–shedding excess pounds. In this, her first book, she shows readers that weight gain is a result of the body being in a toxic, inflammatory state. If your body is not prepared or 'primed' for weight loss, you will fight an uphill biochemical battle, and the odds of succeeding are slim. So she's reverse engineered our way of eating, so we can stop dieting backward and start succeeding instead.
Using a blend of cutting-edge science and ancient wisdom, Dr. Chaudhary has crafted a plan like no other. She shares the importance of neuroadaptation, food addiction, and the brain (or, why it's not your fault that dieting has been so hard in the past!), as well it's not about what you're eating, but rather what your body DIGESTS. You'll learn if you have a "Leaky Brain" as well as how to use The Prime to combat it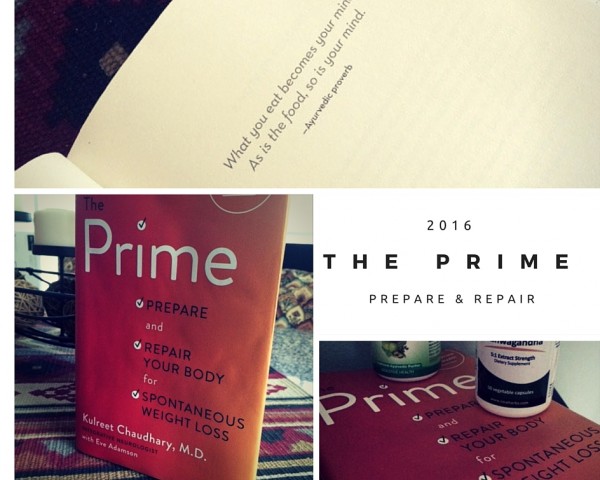 Using Aryuvedic principles as well as herbal healing, you are taken through four stages of The Prime based on the what Dr. Kulreet Chaudhary learned while changing her own lifestyle.
Stage One – Activate a Biochemical Shift
Stage Two – Crush Cravings (No Willpower Required)
Stage Three – Ignite Energy and Fat
Stage Four – Biohack Your Lifestyle Habits
And Finally – How to live fully Primed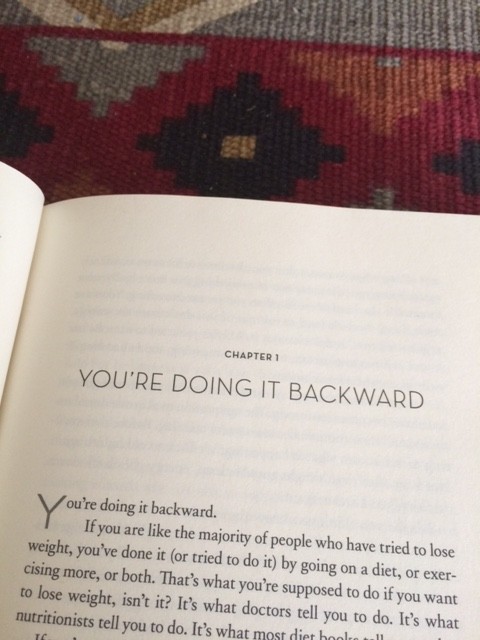 Once you realize that all of those diets were backwards, and that you need to take a mind/body approach and heal your whole self, it will be easier to spontaneously shed pounds, by adding (not subtracting) simple teas and supplements and without giving up any foods you love.
Find out if The Prime could help you
I've already started
Once I began reading The Prime I realized that it just made so much sense. Even if you're on a regimented diet, this holistic approach to natural weight control would be a good companion.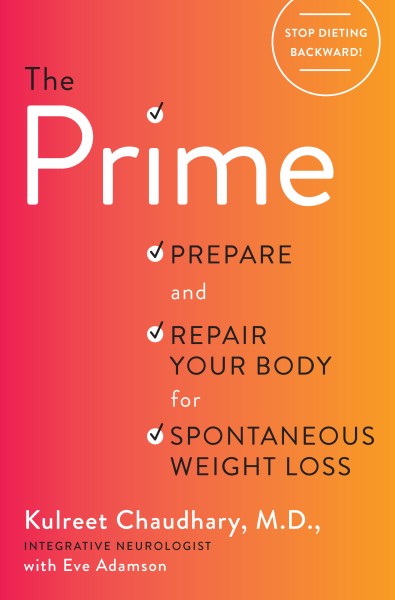 Dr. Kulreet Chaudhary is a neurologist, and the director of Wellspring Health at Scripps Memorial Hospital and a pioneer in the field of integrative medicine. She received her internship in internal medicine at UCLA and her neurology fellowship from UCSD. Her research includes groundbreaking work in stem cell therapies for diabetic peripheral neuropathy and drug development for the treatment of ALS. She is the co-founder of Habit Change, and she is committed to bringing national awareness to the need for a paradigm shift in medicine that focuses on patient empowerment and a health-based medical system.
Enter to Win
a Rafflecopter giveaway
Disclosure: I received a copy of The Prime as well as compensation from Harmony Books to facilitate this post. All opinions are strictly my own.