Your wedding day is meant to be one of the best days of your life, and to make it that, you have probably been saving money so that you can have it exactly how you want it. There are lots of things that you need to pay for, such as the wedding dress, a suit for the groom and the venue. However, there are also many unexpected costs that many people just simply don't know that they need to budget for. Below are some of the unexpected wedding costs that you may come across so that you can be as prepared as possible for the cost of your big day:
Marriage license
So that your marriage is legal, you need to make sure that you get a marriage license. The price can vary depending on the country you are in, and in America, it can vary from state to state. If you are getting married aboard, you will have to do some research on marriage licenses in that country so that you know how long it takes to get one, and what you need to do after you have been married. Don't assume that any country you are getting married in will give you a copy of your marriage certificate free of charge. You will likely have to pay for it as well.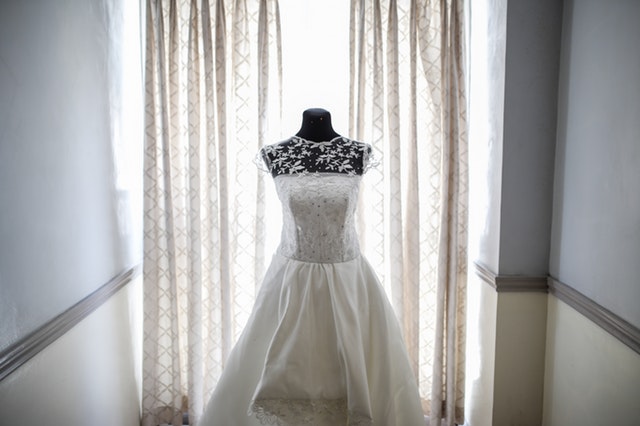 Dress alterations
Everyone knows that you should put aside a dress budget, but what about alterations? Most wedding dresses aren't made so that you can wear them as is. They need to be altered so that they fit your body correctly. There may also be changes that you want to make to the dress. Your dress might need to be taken in or let out; you might also need it taking up if it is too long. All of these changes can add up in price and could increase the cost of your dress significantly.
Hair and Makeup trials
If you are getting your hair and makeup done by a professional, it is likely that you will pay for a trial before your wedding day so that everything will be how you want it on the day. Many stylists and makeup artists will include this in the price of a wedding package, but if you want to try out a few different people to ensure that you make the right decision, this will cost you extra.
To reduce the number of trials you need to have, take a picture of your dress with you and some images of hairstyles and makeup that you like so that you can give both your hairstylist and makeup artist a good idea of how you want to look.
Posting your invitations
Invitations and save the dates are vital for letting your guests know when and where the wedding will be. Save the dates need to be sent out in plenty of time so that your guests can book time off work and make sure that they are free, and then once you have the venue and other details confirmed for your wedding, you can send out the invitations. One cost that people forget about when it comes to invitations is the cost of the stamps so that you can send the invitations out. Stamps may not be expensive on their own, but once you times it by how many people you are inviting, the cost increases significantly.
If you can have all of the details of your wedding, such as the wedding venue and reception venue, sorted out in plenty of time, you may be able to forgo the save the dates, and just send out invitations. That way, you can save money by not having to send out two sets of things to your guests.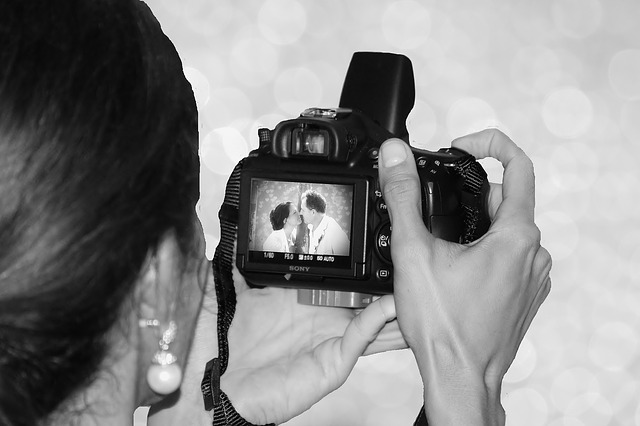 Photographer
To capture your wedding in the best possible way, you may want to hire a photographer. They will be able to take great photos that you can treasure for years to come. However, a photographer may turn out to be more expensive than you expect. You may have to pay them by the hour, so you may end up paying them when people are eating, and no photos are being taken. If you can see if you can find a photographer that you can pay a lump sum for the whole day, rather than hourly, and make sure that you look at their other work so that you are happy with their style of photography.
Wedding Planner
A wedding planner isn't something that you need to have when you are planning your wedding, but it can help you if you have never planned a big event before, or if you already have a lot on your plate. They can remove the stress of having to work out where to start and what actually needs to be done. Wedding planners are expensive to hire, so it is probably only something that you should consider if you have no other option or you have the money to spare.
Food
Food can be an extremely expensive part of the day. If your wedding is going to last the whole day, you will need to keep your guests well-fed. This may mean providing lunch and something in the evening as well. Depending on your choice of venue, either you will have to get your food from the venue itself, or you will be able to hire your own catering service. Either way, they will likely charge per head, so the amount of money you spend on food will depend on the number of guests that you have.
If you want to try and keep the cost down, you could keep the amount of day time guests to a minimum and in the evening put on a buffet rather than a sit-down meal. For something a bit more unique, you could even hire a food truck for the evening.
Wedding favors
Wedding favors are the things that you put on the tables for your guests as a thank you to them for coming and sharing your special day. It also gives them a memento to remember the day. Wedding favors don't have to cost a lot, but the cost can add up when you have a lot of guests. If you are on a budget, you could go for personalized chocolates or little bags of sweets. However, it is not essential to have wedding favors, so if your budget is a bit stretched by the other unexpected costs, this is probably something that you could skip.
Decorations
Many people think about wedding flowers, but what about other decorations for your venue. At some venues, you might need to hire furniture if they don't have everything you need, and there are also other things like chair and table covers. If you have a theme that you are going for with your wedding, there may also be additional table decorations you need to buy, such as jars and fairy lights. You need name places and any other personal touches that will make your wedding your own. Even if you decorate yourself by making things, or sourcing stuff from charity shops, the cost will still start to add up, and it can take a lot of your time.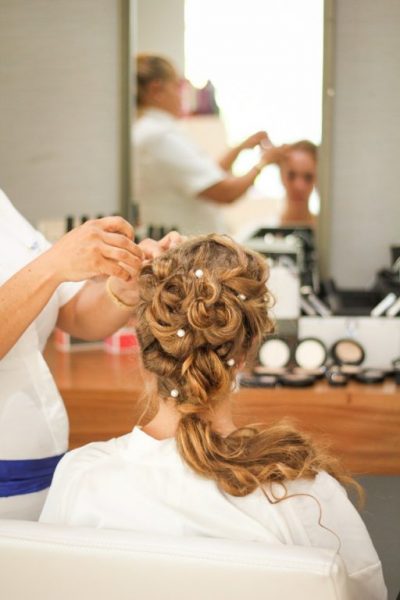 Somewhere to get ready
If you would like to stick to the tradition of the bride and groom not seeing each other before the wedding, or you just need a space for your wedding parties to get ready, you may need to book a hotel room to get ready in. Depending on the time you need it, and how long it is going to take you to get ready, you may need to book the room for two nights so that you can avoid having to rush to ensure that you are ready before the check out time. Having all of your bridal party in the same place is a good idea so that you can all have your hair and makeup done together, and you have people there to help you in your dress.
The groomsmen may also want somewhere to get ready, so you may have to factor in these costs as well. However, to save money, you may decide that one of the parties will get ready at your home.
Things to make your wedding unique
There are also other things that you might not really need, but you want so that you can have a totally unique wedding. You could have things that won't affect your budget like a hashtag on Instagram that all your guests can use when uploading photographs. You could even have a little post box with paper and pens at the side so that your guests can write messages or words of advice about marriage.
If you have a bigger budget, you could hire a photo booth full of dress-up items that your guests can have fun with, and if you want something really different, you could consider renting some rides and games especially for guests to have fun with!