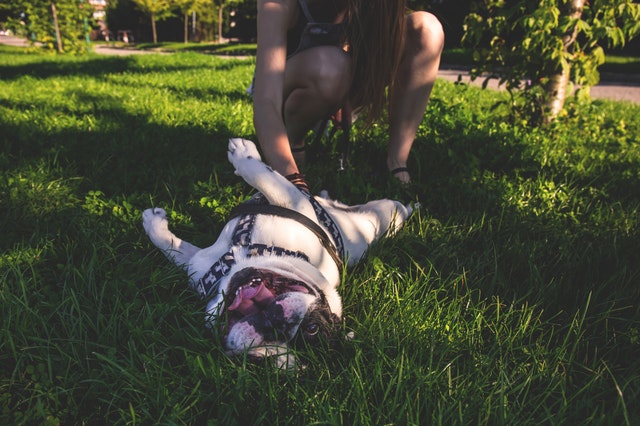 Dogs are the perfect companions. They're caring, loving and faithful. So, it's not all too surprising that the majority of us want one! But if you're planning on getting a dog, it's absolutely essential to bear in mind you will take on a whole lot of responsibility as a dog owner. You need to guarantee you can provide your pet with the best quality care possible and it's important that you are aware of all of the costs that are required when you do have a dog. Here are a few that you should always be able to provide!
Veterinary Care
All dogs, even healthy dogs, require veterinary care. If you have a puppy, they'll need to be registered with a vet and receive a full check-up including microchipping, worming, flea treatments, and immunizations. You may also want or need to have your dog sterilized to prevent unwanted puppies, phantom pregnancies in female dogs and other health risks in both male and female dogs. Once these checks are all complete, your dog will require regular worming and flea treatments throughout the duration of their life. You also never know what health complications or injuries your pet may experience and you'll have to be able to afford treatment and medication to deal with these potential situations too!
Insurance
Insurance is a must for all dogs. As we've highlighted, you never know when your pet may need major veterinary care. Costs can get high, so insurance will ensure you can afford to have your pet treated, regardless of cost. Just remember that this will be an ongoing cost for the duration of your dog's life and it will only get more expensive as your dog ages.
Accessories
There are certain accessories that all dogs need. This includes a collar with a name tag (which should also detail your contact details), a harness so they can be walked safely and some sort of bed for them to sleep in. There are a number of designs out there, ranging from a Leather Dog Collar to softer materials. Some dogs prefer large cushion beds, some prefer round beds they can get inside. If your dog isn't sociable, you may need a muzzle. You will also need grooming equipment, toothbrushes or chews to clean their teeth properly and ongoing necessities, such as poo bags to pick their feces up on walks.
Food
Dog food varies in cost depending on quality. But you need to make sure you can cater to your dog's dietary requirements. Generally speaking, the larger the dog, the more food it will need. Your vet will be able to advise you on the best food for your dog's breed and how much they should be being fed. Remember, your dog could develop specific dietary requirements, which could result in food becoming more expensive.
As you can see, there are a number of costs that come hand in hand with having a dog. This guide isn't intended to put you off taking a pooch in. Rather, it's here to ensure you are aware of a dog's needs and to ensure that you are able to meet them before taking a dog in!