With Riviera Maya a quick hour long flight from South Florida, it actually takes me MORE time to drive to the airport and park than it does to get to Cancun from Fort Lauderdale. I love hopping on a plane and heading down for my Champagne Living style vacations, and I THOUGHT I knew the best places to stay, eat & play in the area…until, I went on a press trip to Grand Velas Riviera Maya recently. That changed EVERYTHING and here's WHY.
1. Diamonds…not one, not two, but FIVE
The Grand Velas Riviera Maya in Playa del Carmen is the one of the world's very few all-inclusive resort to get the coveted 5-diamond rating.  What this means to YOU is that you are guaranteed an extraordinary experience from the moment your driver picks you up at the airport through the time you try to figure out HOW you are going to hide out here forever.
2.  Beach, Family, or a Spa Vacation
It doesn't matter WHICH type of vacation you want, because with three distinct hotel properties each catering to a different experience, all within the confines of one resort, you can either choose ONE, or experience them ALL.
3. You have a  Butler
Roberto was our butler and he made CERTAIN that everything was perfect from the moment that we arrived. From dinner reservations to stocking the mini-bar with complementary beer, wine, soda and snacks, he was just a phone call away and checked on us daily to see if there was anything he could do to make our stay PERFECT.
4.  The Water Journey
While I swooned over my ocean front room, took a dip in ALL THREE pools, and sat in my jacuzzi for two in my gorgeous suite, I'd never experienced ANYTHING quite like the hydrotherapy ritual offered at the Grand Velas Riviera Maya spa. Making my journey through the seven waters, I experienced the sauna, color therapy steam, the clay room, the ice room, whirlpool and the polar pool. The Experience Pool was our incredible final destination with its sensory pebble walkway for your feet, waterfalls, water bubble beds, cervical neck jet, bubble volcano, and warm water pool. This is one journey you don't mind getting lost in.
5. Food glorious food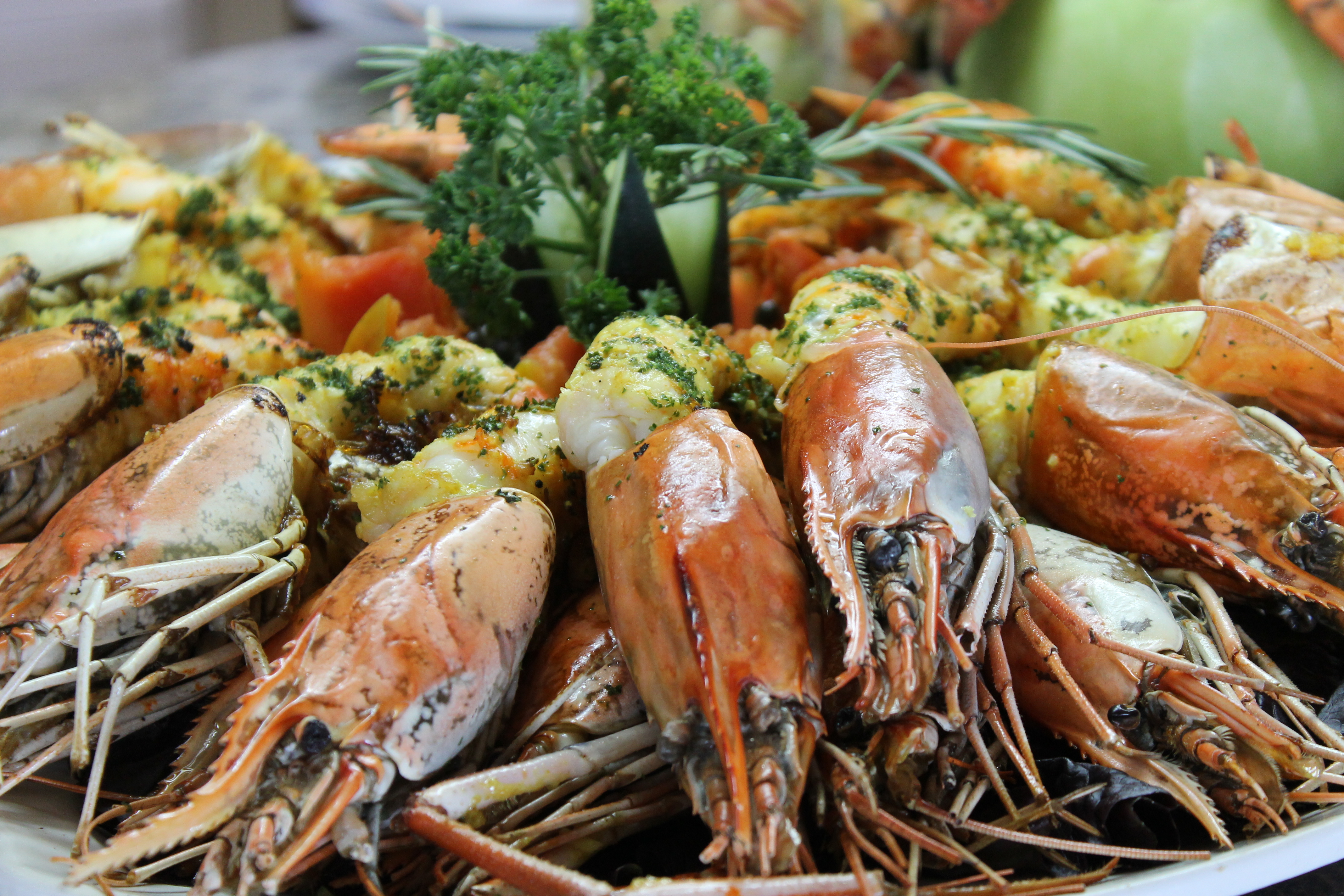 French, Italian, Spanish, oh my.  From the creative dishes at Cocina de Autor to the Asian stylings at Sen Lin, you can choose to dine as elegantly or casual as you like. The sushi at the ocean front Azul buffet made me question whether this really WAS a casual dining room, and the Pate de Foie Gras at Piaf is sublime. There is truly something for EVERYONE. My suggestion? Stay long enough to dine at them ALL!
6. Another round bartender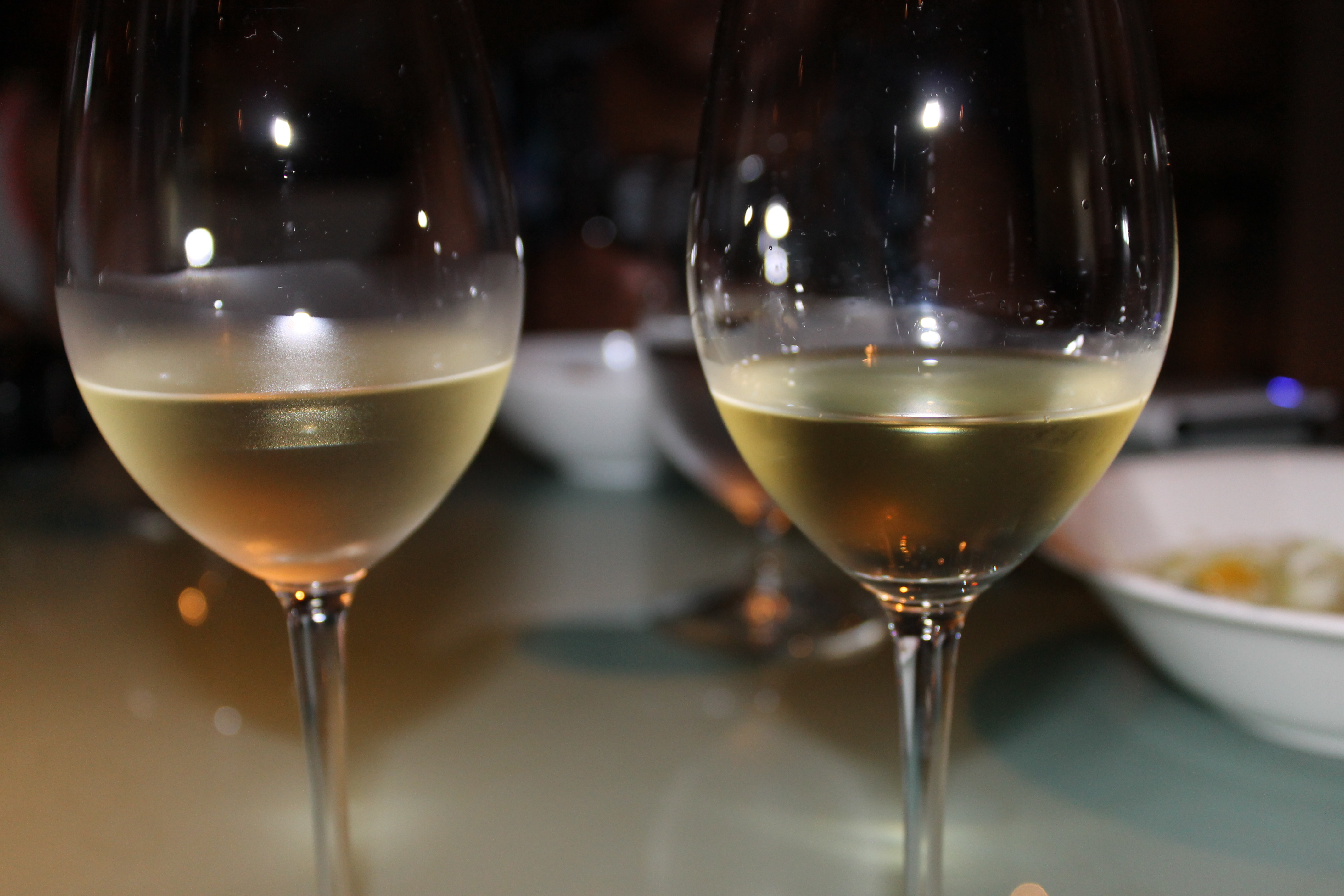 and another…hey, I'm not driving and THIS my friends is an all-inclusive resort. You get premium liquor, beer, and wine at no extra charge. If you were watching my instagram, facebook and twitter streams while I was there, you saw a LOT of bubbly.
7. You can bungle in the jungle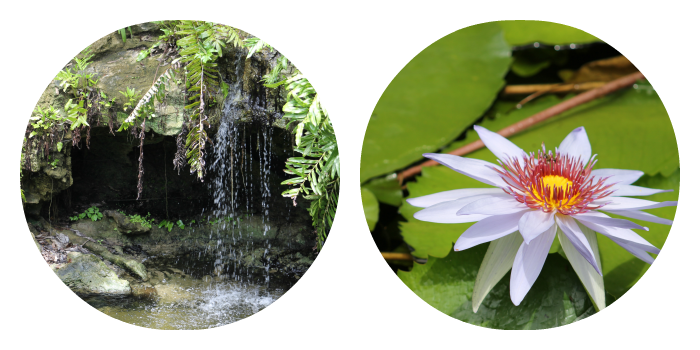 I never thought that a room AWAY from the ocean would be so appealing, and while I adored my view of the waves on the beach, when I stepped out onto the lanai in a Zen Suite to a view of the jungle, I knew that I'd NEVER miss that beach. Looking down at the turtles swimming amid the lily pads (and regal water lillies) with the cacophony of the Mayan bush animals singing in the background took me to a peaceful place…ahhhhh.
8. Rejuvenate (& then rejuvenate again)
There are spas, and then there are spahhhhs, and this is the latter. The Grand Velas spa was hailed as the #1 BEST SPA IN THE WORLD by Spa Magazine. Most people measure a spa by their massages. ME? I do it by facials, and my my esthetician left me with glowing skin after my 50 minute ayurvedic facial treatment. The BEST part (I know this is silly), but there was NO HARD SELL during or after the procedure. That's the ONE THING that ruins a great spa treatment, the upselling of products…it ruins the mood (at least wait til I'm at the desk to sign).
9. Playtime
I was there with my cousin Susan, but Mr. S would have LOVED to have come to play golf at one of the nearby courses. Of course, you're on Quintana Roo so you can swim, shop, snorkle in the cenote at Xcaret, discover the ruins of Chichen Itza, swim with dolphins, zipline at Xplor, or use one of the water toys RIGHT at the resort that are included in your stay (kayak,snorkeling and paddle boarding). You can dance the night away, sing at the karaoke bar, or the guys can watch sports on the big screen.
10. Kids (or not)
It's up to you. The beauty of Grand Velas is that there are family friendly sections and adults only sections, so you can choose the vacation that you want. If you're looking for a little of BOTH, there is a fabulous Teen Club, as well as a Kid's Club so that you're children can play and do activities with the new friends they've met on vacation while you and your honey snuggle in a cabana on the beach.
BONUS
Packages
I was astounded at the varied packages that they put together. From a divorce party with your girlfriends in the Presidential Suite (yes, there is a bury the ring ceremony), to a fishing trip for the guys, they put together all sorts of fun reasons to celebrate, relax, and have the time of your life.
Me?
I'll be back. I promised myself that. I even came home and chatted up Mr. S (make that BEGGED) about going back SOON.
For more information