I received the product shown to facilitate this post. All opinions are strictly my own.
This was supposed to be a post about trying new things.
I love to dig in and taste, experience, and either enjoy or pass on new flavors and experiences. When I ordered Cross Country Café's latest additions to their stable of K-Cups: The Coffee Bean and Tea Leaf varieties, I thought I was doing JUST THAT.
That was until I tasted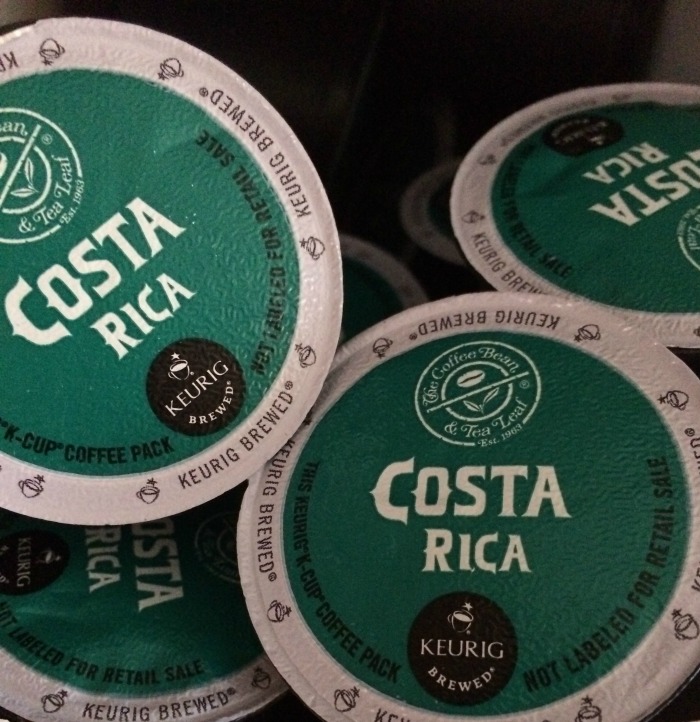 There was something familiar about the smell of the coffee from my cup and that first sip. There was even something familiar about the logo and name on my box of K-Cups.
Then it came to me.
CBTL used to have coffee shops in Boston YEARS AGO (in South Station I believe), and I've visited them in NY, SF, and the many places that I've traveled. As a matter of fact, the last time I was in the Embarcadero I grabbed a cup and walked around as I was sightseeing. It seems that I've been sipping these brews for a long time.
I guess that blows my whole idea of writing a story about trying new things doesn't it?
It's good to see taste you my old friend
Cafe 63, brings me back to my younger days. To the days when sitting with a great cup of coffee was more than just an escape from work, it was a part of the culture…it was a day spent with friends in Cambridge or a joy ride on the "T" to explore what was at the end of the line. With a comforting flavor that you thought was just a memory, this coffee is like an old pair of jeans or  my favorite song…and our friendship has been rekindled from the first sip.
While Cafe 63 whispered in MY ear, CBTL's Costa Rica K-Cups screamed ANOTHER CUP to Mr. S. Yes, I too liked the balanced roast of this medium roast coffee, but hubby seemed to REALLY love it. As I went to put a cup into my Keurig, I noticed that there were only a few left. I quickly detected Mr. S having MORE than his usual ONE morning cup. He's a man of few words, but his actions….well, they say everything.
Unfortunately for me
There are no Coffee Bean & Tea Leaf stores within driving distance to the mansion.
Luckily for me
Cross Country Café can send them to me monthly via their subscription service.
Old friends are the BEST friends. Even after MANY years apart, it feels like it was just yesterday that you were together.
Where to buy CBTL K-Cups:
For more details