It's that time of year again. The time when many of us who live in colder states dread the sound of the mail hitting the floor in the morning. The postman's footsteps become a harbinger of doom and for once you don't begrudge the dog for barking at them. Why? Because at any moment now that dreaded electricity bill will arrive and show you just how much you spent on heating the place. Yet, for all the fact that you've spent the GDP of a small independent republic to keep your place warm and cozy in the winter months… you still never feel quite warm enough. Even with the thermostat turned right up you occasionally find that you need to wrap a blanket around yourself or at the very least throw on a sweater. If this is all-too-familiar, the truth is that no amount of thermostat-cranking is going to keep you warm over winter. And the more you try, the longer you're going to spend dreading the footfalls of postal workers.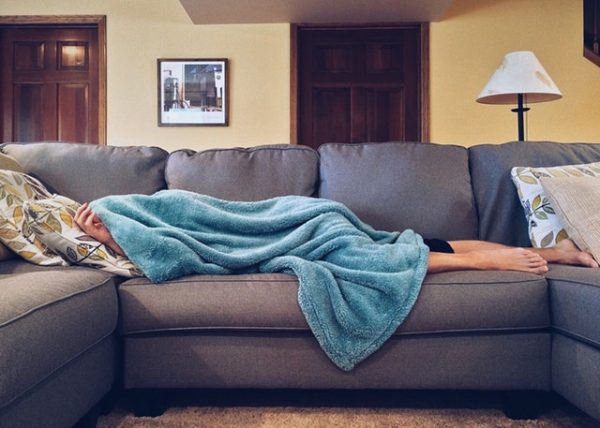 You need to identify and fix the issues which are still causing you to shiver despite your spending a fortune on heating. And while this might involve a little detective work, we're here to make it easier for you. Here are some places you should look to tackle heating inefficiencies in the home for a greener and more energy-efficient home that gives you more free cash to spend on the things that matter… like luxury road trips and, of course, a glass of bubbly in your hand when you need it most.
Climb up into your attic and take a look at your insulation
Your insulation is one of the only things preventing the heat in your home from escaping through the roof. Because hot air rises you need fully functional insulation to bounce it back down again. And if you've never even seen your attic insulation you might be in for an unpleasant surprise. Take a flashlight and wander up to your attic. If there's a strong ammonia-like smell, there's a good chance there are rodents living in your attic space. These can burrow into your insulation and fill it with holes, rendering it far less efficient. Look for holes or teeth marks in joists which indicate rodent infestation. 
Even if you don't have a mouse or rat problem, you still might not be getting the best insulation from your insulation. Things like rock wool and fiberglass can allow hot air to escape through tiny holes and gaps between panels. Spray foam insulation, on the other hand, provides uninterrupted coverage for true heat efficiency. Talk to a roofing contractor about which is the best form of insulation for your home. 
Take a look at your roofing while you're there
While you're at it, check your roofing for any gaps where cold air can escape. These might not be visible to the naked eye so the best time to check is during or straight after heavy rainfall. If you see damp patches in your attic, it's because water's getting in through your roof. 
New roofing can make a huge difference to your home's heat efficiency. Switching to metal shingles may be a little more expensive, but it can help keep your home warmer in winter and cooler in summer. 
Walk past your windows… do you feel a shudder?
Just because your windows are double glazed doesn't necessarily mean that they're as thermally efficient as they could be. If you walk past your windows and feel a shudder it may mean that they would benefit from being replaced by more energy-efficient modern counterparts. Look for low-emissivity glass which has an invisible metal-oxide coating to prevent hot air from escaping through them. 
You should also take a look at the sealant around your windows as breaks and ruptures can cause heat to escape through the gap between the wall and window.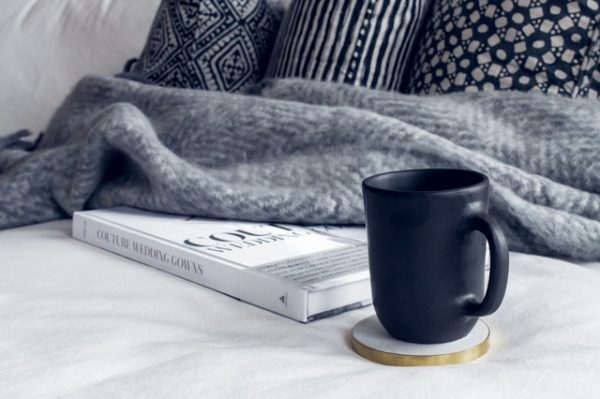 When was the last time you bled your radiators?
Tell me, do you bleed… your radiators? If not, you might not be getting the heat out of them that you should. On a cold night, when you have the heating switched on, try running your hands over each radiator in your home. Are there spots that are significantly colder? These are pockets of air that can get trapped in your radiator and prevent the water within from moving around freely and, thus, bottlenecking the heating they can provide.
The good news is that bleeding your radiators is relatively easy and doesn't take too long. There's a very straightforward step-by-step guide that'll walk you through the process right here.  
How old is your boiler?
The boiler is the heart of your home's heating. And if the heart ain't working right, you're likely to encounter problems all over the home. If your boiler is over 15 years old, there's a good chance it's on its last legs. And while nobody relishes the idea of replacing theirs, it might just be the most effective and important thing you do to drive down your heating bills, make your home greener and stay warm all the way through winter. 
You should also consider replacing your boiler if;
It's making banging or knocking sounds

You notice a funny smell from it

The pilot light is burning green or yellow instead of blue

Your home is taking longer and longer to get warm. 
Declare war on drafts
Finally, when ensuring an energy-efficient home, it's essential to be vigilant in the war on drafts. Identify any nook and cranny where cold air might leach into your home, or hot air might escape. Attach draft excluders to your doors. Make sure the areas around electrical outlets or light fixtures are tightly sealed. And make sure that the door or hatch to your attic space is well insulated. Even the tiniest gaps can lead to heat loss and wasted money on your heating bills over time. 
Clamp down on the common "heating vampires" above and you'll enjoy a home that's fabulously warm and toasty even in the coldest days of winter.