When will someone PLEASE invent the self cleaning house?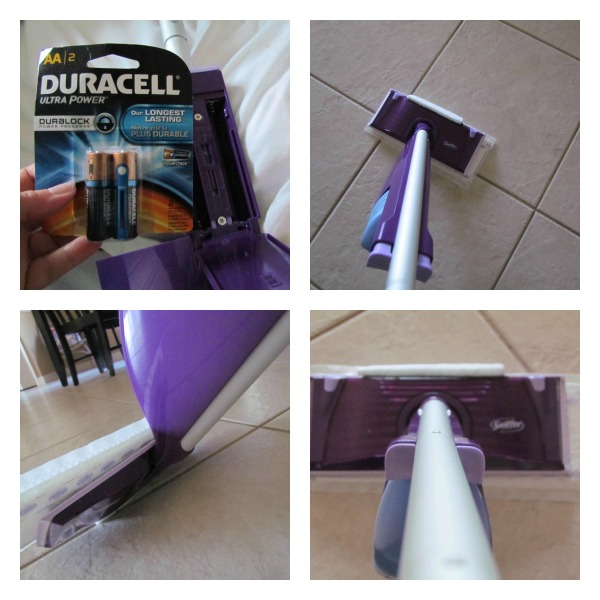 If I want my oven clean, I simply press a button, and frankly that thing gets pretty darn grimy before I get to cleaning it. The rest of the house is MUCH less dirty, yet somehow I have to work a WHOLE lot harder at it. Why can't it be as easy as walking into the shower & washing yourself & your hair?
I've got about 1400 square feet of WHITE tile flooring (the bedrooms & office are carpeted) at the mansion, making keeping the floors clean my BIGGEST issue. It has to be kept up on a DAILY basis (OK, so  maybe I don't REALLY do it daily, but if I had a live-in housekeeper I WOULD). If my house won't clean itself (lazy house), then it's my obligation to myself to find the quickest, easiest way to keep it in top shape, because you won't find me on my hands & knees scrubbing!
There are two products that I swear by
My Mr. Clean eraser and my Swiffer, so when I saw that they combined the two in this new Swiffer® WetJet® Extra Power Pad with the scrubbing power of Mr. Clean® Magic Eraser, I knew that my work was going to be cut down DRAMATICALLY.  This innovative product powers through up to 2X more dried-on dirt and grime with less effort* (*vs. mop and bucket), making it easy to get the shiny floors you always dreamed of…at least until Mr. S makes his way into the kitchen for a little more mess.
I simply popped in my Duracell ® Ultra Power ™ batteries and went to work. It took all of 20 minutes to get my floors back to the condition that I like. Oh & the batteries are PERFECT for keeping stored for hurricane season down here in Florida (or blizzard season up north). I never have to worry about running out to grab fresh batteries for my flashlights & lanterns either. This high-performing product is guaranteed for 10 years in storage — your family won't be searching high and low for a battery that works!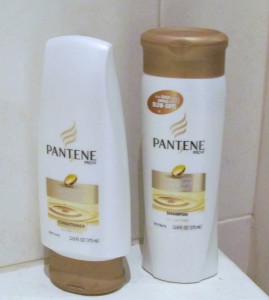 Now that the mansion is clean
I'm off to hop in the shower, wash my hair, put on my makeup and get on with the day. My locks I'm trusting to Pantene Daily Moisture Renewal Shampoo and Conditioner. These high-performing products help lock in moisture and block out heat damage, allowing you to say buh-bye to dry strands and hello to healthier hair.
I'll be back later with more from Champagne Living…at least the mansion & I are ready to face the day!
If you'd like to try any of the products above
Check out your Sunday paper for the P&G brandSAVER® or head over to PGeveryday.com. All savings are good through February 28, 2013. For even MORE exclusive savings opportunities, demo videos and bright ideas from celebrity mom Vanessa Lachey, visit PGTryIt.com.
To win a bag of these products – simply enter below.
WINNER – Nancy K – Columbia, KY
Extra Entries & Rules
Follow me on twitter @zipporahs and tweet about this giveaway using the hashtag #ChampagneLiving
Comment below with your tweet
Subscribe to Champagne Living,  follow me on facebook or twitter – all found on the sidebar (each counts for 1 extra entry)
Tell your peeps on your blog, facebook page or twitter about this or any post (each counts for 1 extra entry) and link to us.
Share this giveaway on any contest/sweepstakes/giveaway site for 5 extra entries..
This giveaway is open to US residents, 18 and over and ends on February 23, 2012
No purchase is necessary.
Odds of winning are dependent upon the number of entries received.
Void where prohibited by law.
I received product to facilitate this post and giveaway. All opinions are strictly my own.