Note: I was a guest of Malibu Wine Safari to experience this fun way to spend the day. All opinons are strictly my own.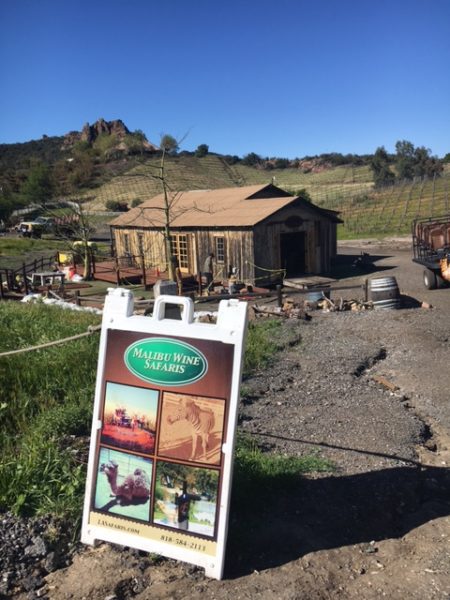 Your dreams just came true. At least mine did on a trip I took a couple of months ago to Los Angeles to do interviews for the movie Gifted (if you haven't seen it yet, you might want to head to the theater this weekend because it was one of my FAVES this year). I had a day off from all of the movie junket fun, and hopped in an Uber with a few friends…speeding off to Malibu, a quick 30 minutes from downtown LA.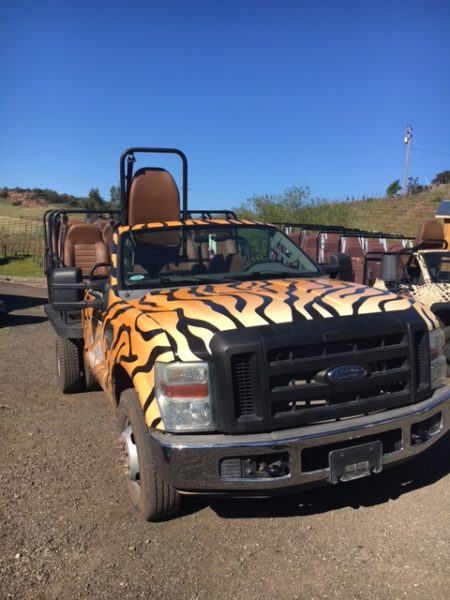 A few minutes from the coastline 
We turned down what looked like an old farm road to find that we were smack in WINE COUNTRY, at the beautiful Saddlerock ranch and vineyard. YAY!!! WE WERE GOING TO DRINK WINE! But, wait…why were there safari  trucks parked at the end of the drive?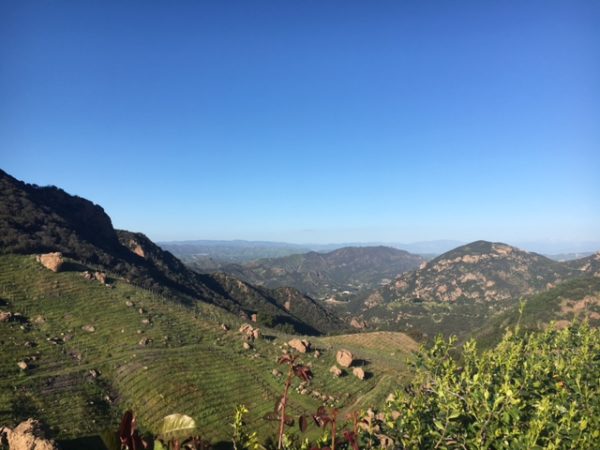 Deep in the heart of Malibu vineyard territory
There is an adventure that you don't want to miss. MALIBU WINE SAFARI offers rides through their beautiful vineyards, and while that would be great on its own, the property also houses some famous animals who have come to retire and live the rest of their lives in an idyllic surrounding.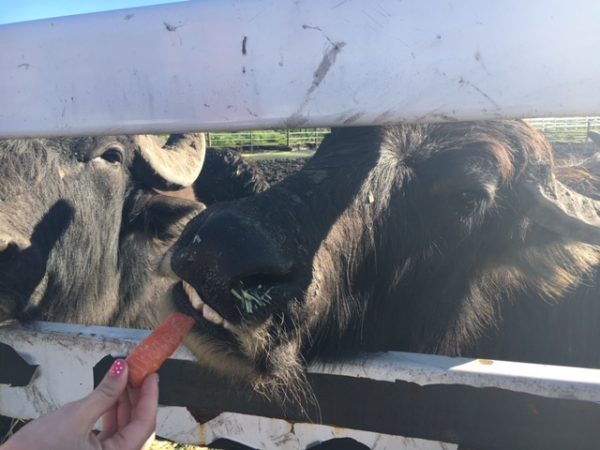 On any given day
You'll get to see Llamas & Alpacas, American Bison, Horses, Zebra, and a Scottish Highland Cow! And if you book the giraffe tour you'll get to see THIS famous guy.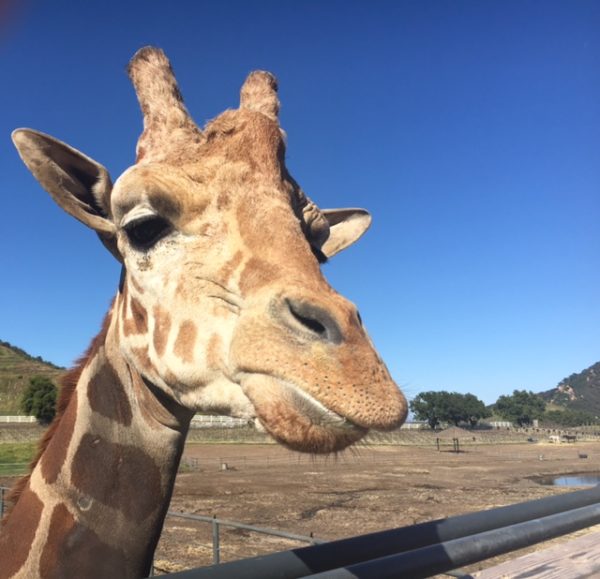 Stanley the Giraffe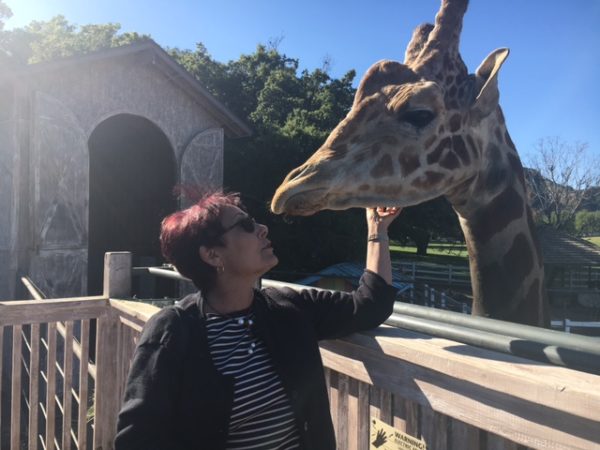 It's worth booking the giraffe tour, as you'll be able to get up close and personal with this star of movies and TV commercials.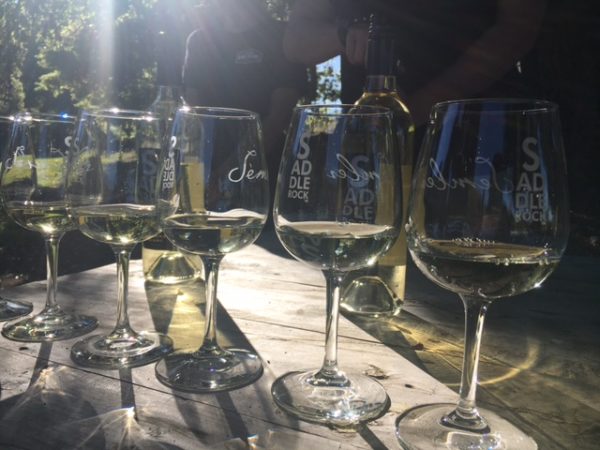 Wine tasting
It's not ALL about animals though, you'll be stopping along the way for tastings of the various varieties of Saddlerock wines while taking in the beautiful views of the vineyards and quirky installations that dot this property.