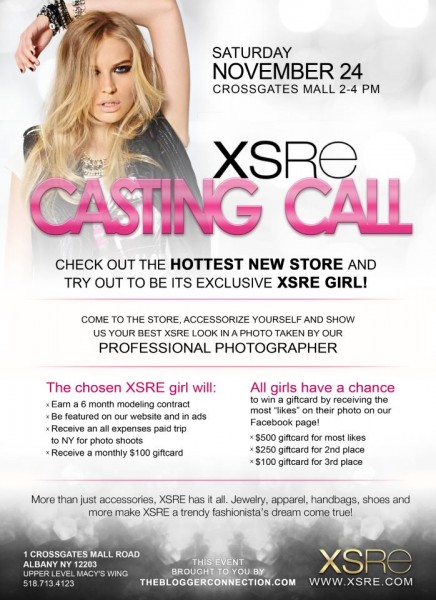 Fashionista or personal style?
I love playing with fashion, but I DEFINITELY have my own personal style. As long as I can remember I've leaned towards the same type of outfits. I tend to wear boatneck shirts, short skirts, ballet flats and ALWAYS have a scarf around my neck. That doesn't mean I'm not a total fashionista – just look at the shoes, handbags, jewelry & scarves that overflow my closet.
While my staple wardrobe remains the same. I love nothing more than buying trendy pieces to update each season (okay, the truth is that I probably buy to update WEEKLY). I don't spend a lot of money on the trendier pieces, because I like to change them OFTEN. I've recently learned about the new XSRE Stores that are opening in the NY, NJ, CT & MD areas and I'm SO EXCITED.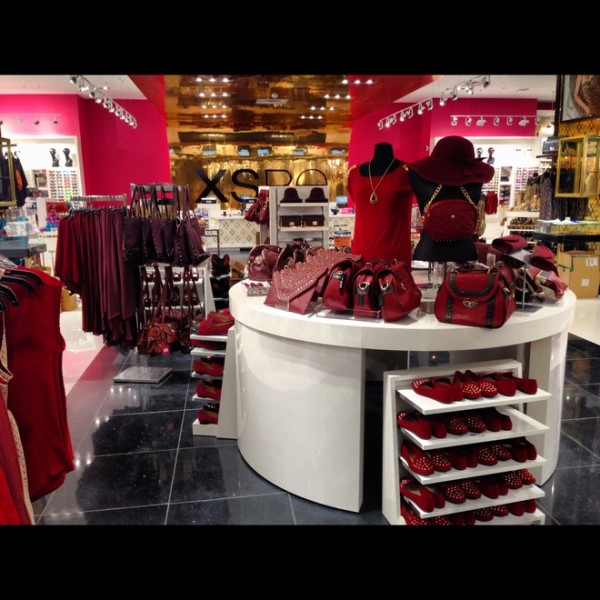 If you're in the Albany, NY area, come visit the new XSRE Store at Crossgates Mall this Saturday. They're having a grand opening celebration that includes auditions to be the store's XSRE Girl. There will be a professional photographer on hand taking portraits of everyone who wants to have them done. From the photos taken on Saturday, they'll choose the girl who will represent XSRE in advertisements and on their website, and she'll get a 6-month modeling contract. She'll be whisked away to New York City, on an all-expense paid trip for her XSRE Girl photo shoot, and be able to buy TONS of great accessories at her store with a $100 gift card coming to her every month.
XSRE is in the Crossgates Mall at 1 Crossgates Mall Road in Albany, NY. You'll find the store on the upper level of the mall (Macy's wing).  Check out all of the amazing departments for your inner fashionista. Want to rock it out in rocker style? XSRE has it. Feeling a bit romantic for you big date? They have the accessories you're looking for. Are big baubles and sparkles more your style? You can glam it up. There's something for every one and every mood.  Personally, I like to own a bit of ALL of them, so I can be whomever I want to be on any given day.
Don't forget to tell your friends. There will be LOTS of prizes and plenty of great XSRE's to try on.  The fun begins this Saturday, November 24th from 2 – 4 pm. Who knows, maybe I'll get to see you in an ad!
XSRE
Crossgates Mall 
1 Crossgates Mall Road 
Albany, NY
This post was compensated by The Blogger Connection.