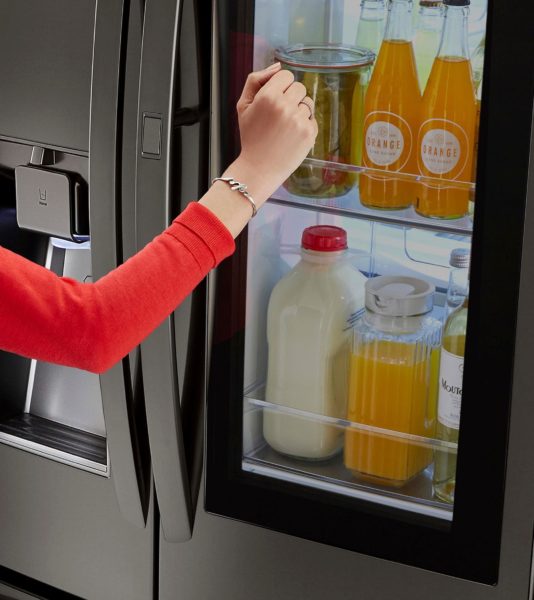 Happy Birthday Mr. S…enjoy being 65.
Yes, today is my husband's birthday and while he's excited about all of the discounts he now gets that go along with the gray hair I still scratch my head at how a man who's been on the earth for all of these years can't look into a refrigerator and see what's in it.  He still asks me questions like: "Do we have any iced tea in the house?" while staring blankly at the stocked shelves. When I saw the LG InstaView at Best Buy a light went off….literally. Could THIS be the answer to his "do we have…" questions?
Knock 3 2 times on the window if you love me
Maybe I'm just fantasizing, but I imagine him knocking twice on the LG's InstaView™ Door-in-Door® refrigerators' tinted glass panel to view (and select) items without opening the door via the front door-in-door feature. There's no wasting electricity with his long empty stares, but there is bright illumination of the items that we'd use most without letting the cold air out.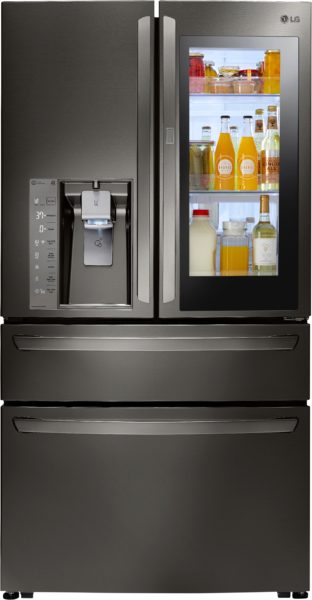 Sleek and sexy for me
I love a well styled kitchen and the sleek design with tinted glass panel is fingerprint resistent and beautiful. Because I have only one spot to place a refrigerator (the builder created a nook for it), I have a difficult time finding just the right size that I need for my space. Thankfully, the LG's InstaView™ Door-in-Door® refrigerator comes in a variety of large capacity models (from 21.7 to up to 31 cubic feet of usable space) that give you ample space and keep food conveniently organized and within reach.
Maybe I'm dreaming but
I keep thinking this may be the perfect birthday gift for him. Then again, I think it's the perfect gift for me. Not only is it, energy efficient, saving on utility bills by reducing time spent choosing items with the door open, but the ColdSaver™ Panel reduces cold air loss to extend the freshness of food.
Do you have a significant other like Mr S?
Head over to Best Buy to check out the LG's InstaView™ Door-in-Door® refrigerator and give YOURSELF the gift of never having to say…"it's on the second shelf right in front."


For more information about the LG's InstaView™ Door-in-Door® refrigerator visit your nearest Best Buy or BestBuy.com