Shopping for me is a tactile experience. I love nothing more than touching, trying on, smelling, and tasting. You'd think that as a result that Cyber Monday holds no appeal to someone like me (or you, if you also enjoy the experience of shopping). In some sense that's true, but I also can't resist a good bargain.
Here are just a few that I've found in my in-box today…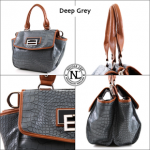 YouCeleb.com – Anya Sarre's FAVE handbag by Nicole Lee. I LOVE the size of this bag and at $49.20 (60% off) with a portion going to charity, it's a steal. Don't forget to sign up for those great deals to arrive in your in-box each week!
With double top handles, a removable and adjustable shoulder strap, leatherette pouch, and two main compartments on either side, this purse really has it all. Keep your planner, pens, cell phone, and other work accessories on one side and bring along your makeup, camera, and wallet in the other for a fast transition from daytime chic to night time glamour…
California Wine Club – As you know I'm a member in good standing and if you join today, you get a FREE month of wine when you enroll for a 3-month subscription. That's TWO bottles of fabulous wine chosen for you by people who understand the grape. So far, I've LOVED my membership and not only will you, but it will also make a great gift (for a boss, in-laws, etc.). Add the code: champagne for 10% off for my readers!
Our most popular wine of the month club features two bottles of award-winning wine from California's best "mom & pop" wineries.

Each gift month includes a copy of our beautiful magazine, Uncorked®. Uncorked® introduces your gift recipient to the family behind the wines, tasting notes, wine tips and much more.
Gallery Direct – I'm giving Ben & Steph some artwork for their new apartment from Gallery Direct. I love the choices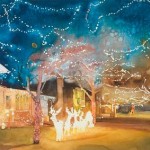 and I've always found it less expensive to buy a signature piece for the wall than to buy all new furniture to re-do the mansion. I've got three of their large gallery wraps around the house and they are GORGEOUS. Why not buy something for YOURSELF to decorate for the holiday? 50% off of Gallery Wraps, 33% off of everything else and best of all FREE SHIPPING (but hurry this is a Cyber Monday ONLY deal).
Check back later in the day as I update with MORE Cyber-Monday fun.
Some of the items in this post were as a result of my association with the companies, others are not.