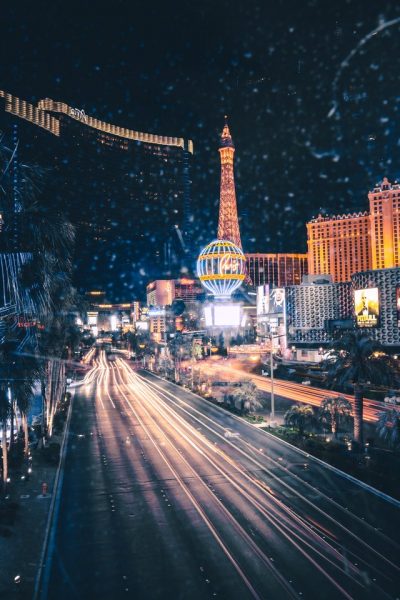 Is Las Vegas the Ideal Place to Get Married?
Las Vegas is a spectacular city. It is the ultimate playground for adults, where one can find just about any type of entertainment imaginable. It is also a great place for another reason – a great place to get married.
A lot of people do not think of Las Vegas in this way, as it has developed a reputation as the place where people go to elope or where couples meet and then decide to get married on the spur of the moment. It is rarely seen as the destination place to have an extravagant wedding but, if you are thinking about getting married, maybe it is time to start changing your thinking about this location.
Offering Incredible Wedding Opportunities
What people do not understand about Las Vegas is that it is far more than just casinos. While you could have a wedding at one of the spectacular resort-casinos in the city, in Benjamin Webb's write-up he points out that there are several wedding venues and chapels that have nothing to do with casinos. Actually, there are plenty of locations that have nothing to do with traditional views that people have of the city.
Sadly, many have visions that all the weddings are performed by an Elvis impersonator or that glitter and sequins are going to be the formal attire for the nuptials. The truth is that Vegas is not like that at all. At least not completely.
There are amazing venues in this city that would fit any type of wedding you are looking for. With a little research on your part, you can find several different kinds of locations that offer unique style weddings, or which cater to traditional ceremonies. You will find that there are great lakeside locations, fantastic desert weddings, and amazing church venues. It really is a matter of finding exactly what you desire.
There Is So Much More to Las Vegas
It is great that they have these fantastic venues, but there is far more to Las Vegas than just locations. You are going to find that if you decide to have your wedding here that it will be one of the best weddings your family has ever seen.
Let us start with the fact that you will have very little difficulty getting people to show. After all, it is Las Vegas. If you let your family and friends know that you are having your wedding in Sin City you can be sure you are going to get RSVPs months ahead of time. Literally, everyone will want to show.
Another great benefit is that you can have an extravagant wedding in Vegas at a greatly reduced cost. It is amazing what this city has to offer for those who want to come here for occasions beyond gambling. Let me explain that a bit further.
One of the things that casinos and show operators understand is that the more activities the city offers the more likely it is that people will come to Las Vegas and gamble or come to watch shows. What this means is that they work with other industries, including the wedding industry, to help decrease costs for consumers so that there will be a larger number of people who come to the city.
In doing so, it opens the door to increased hotel room rentals, casino use, and ticket purchases. Everybody wins by working together in this city, so they do so. The best part is that you benefit from this as well. By offering a great wedding package that comes at a discounted price, they know you are going to bring dozens, maybe hundreds of your family and friends to the city. This is great for business for them as well.
Fun Activities for All
Of course, this is Las Vegas. By having your wedding there, you can be sure that there are going to be fun and entertaining things for every one of your guests to enjoy. They will be fun things for you to enjoy as well.
You are going to find that there are many different venues that want to be a part of your special day. You will get discounts for shows and meals. You may even get free tickets for many events. They want this to be a special day for you as well and will provide you with discounts and coupons that will help to make this an even bigger day.
In fact, before coming to Las Vegas it would be to your advantage to call around and see what you can garner in terms of discounts for different kinds of events around the area. This could include golfing, shows, concerts, meals, museums just to name a few. You can then give this list to your guests. It is an extra thing to make this a special event for them as well and will help to make this the greatest wedding ever.