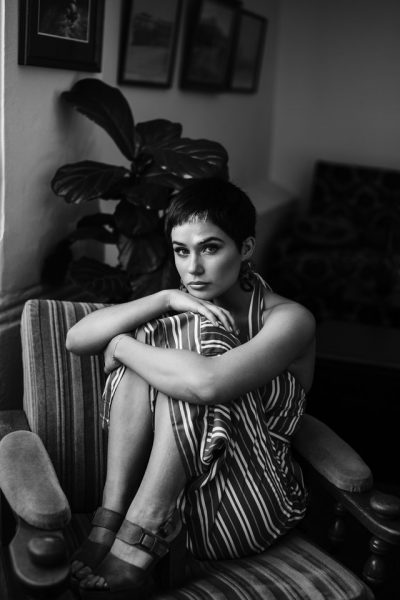 For most women who are new to the corporate world, they might immediately assume that plain white dress shirts, business pants, and boxy suit jackets are their only options when it comes to dressing up. While these pieces will certainly make them look more professional, there are other types of clothing that are stylish but still office-appropriate.
Indeed, corporate fashion does not necessarily mean putting a damper on your unique sense of style. Fortunately, corporate fashion has evolved over the years, offering more options for you to choose from. To help you put your best foot forward at work, here are some bold new rules that are worth remembering:
Go for a Form-fitting Look
Forget the idea that wearing shapeless or unflattering clothes is the only way to appear professional. Wearing apparel that hugs you in all the right places shows that you're confident and pay close attention to detail, two important characteristics that people look for in the modern workplace. Going for pieces like a long shift dress, a tailored pants suit, or a high-waisted pencil skirt will help you look sharp and stylish. If you want to show off a cleaner and more distinct silhouette, wearing shapewear for women can improve the way your clothes look on your body. Make it a point to look for high-quality shapewear that will fit correctly and target the areas that need smoothing and shaping.
Dress to Impress
Over the last few decades, power-dressing has been a popular trend in women's corporate wear, as it sends the message that you care about your job. If you're aiming to get promoted at work, it definitely pays to go for bolder sartorial choices that still conform to your company's dress code.
Power-dressing can mean showing a bit of skin, like wearing a white sleeveless tunic top, dark blue leggings, and beige open-toed sandals. Wearing bright colors is also a form of power-dressing. You can pair a black wide-collared blouse with fitted yellow pants suit to stand out from your coworkers. Prints are also a great way to make you look more distinct while sitting at your workstation.
Wear Accessories to Spice Up Your Office Ensembles
If your workplace has a strict dress code, you can still work around it by wearing accessories to spice up your outfit. Since jewelry and footwear are meant to embellish your look and aren't necessarily the main pieces of your ensemble, you have more leeway to play around with them.
You can start with something simple like wearing gold drop earrings or a pearl necklace with your work outfits. If you like brighter colors, a ring with your birthstone or a pair of red shoes can create a bolder impression. It's simply a matter of being careful and creative when it comes to accessorizing.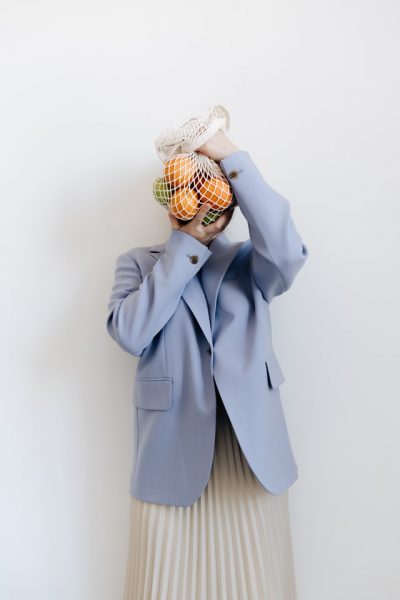 Dress Up Even When Working from Home
Do you have a corporate job but work remotely? Though dressing for work may be less complicated in your case, it's still not advisable to stay in your pajamas all day. Wearing sleepwear may cause you to become less productive since you'll feel like you're living at work.
That being said, you can go against the grain by putting in a bit of effort when it comes to your work-from-home outfit. While it may seem like much, remember that employers pay attention to people who do good work and make an effort to look presentable, even if it's just for an online meeting.
Fortunately, there are comfortable but professional-looking pieces that can help you get into the right headspace. Dresses are one such option, as they can work as complete outfits by themselves. Just make sure to wear light colors and fabrics so you can still get that homey feeling while tackling your work tasks. Putting on a simple blouse, some slacks, and a statement necklace is another ensemble you can pick for a quick and effortless corporate look.
Marry Comfort and Style
Gone are the days when stiff and ill-fitting work clothing was the norm. These days, there are plenty of office pieces that are made with softer, skin-friendly fabric, ensuring that you can look good and feel comfortable. Even heeled shoes are being released in styles that are perfectly fine to walk and stand in for longer periods. You no longer have to choose between style and comfort anymore—and you shouldn't have to in the first place. Make it a priority to look for chic pieces that you'll have no problem wearing all day.
If you know what you're doing, getting dressed for work can be a fun outlet for your creativity. With a bit of planning, it's possible to find business attire in a wide range of styles and colors that can let your personality shine and enhance your professional image. That said, don't be afraid to express yourself with your choice of corporate outfits.