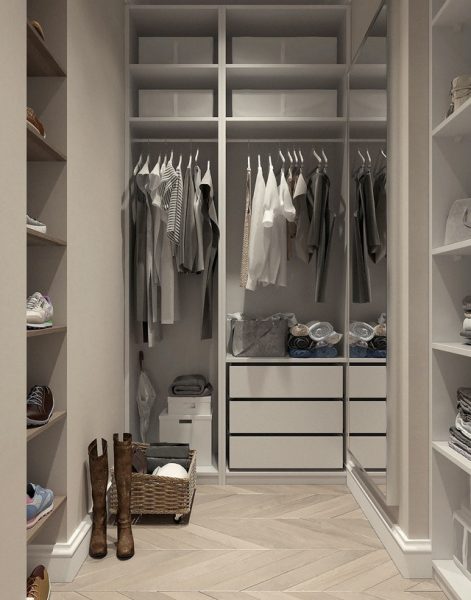 You may have heard about capsule wardrobes, which are essentially a limited set of clothes that let you build a huge variation of outfits, all from mixing and matching. While there are obvious benefits to using a capsule wardrobe at home (especially if you're into minimalism), these wardrobes are absolutely marvelous for traveling. After all, it's all about packing smarter so you can enjoy your trip by minimizing baggage and maximizing on style.
Here are the six big benefits of having a capsule wardrobe for your next travel plans.
It Reduces Decision Fatigue
If you're someone who frequently makes big decisions that end up exhausting you at the end of each day, don't let dressing up be one of them.
Traveling is already exhausting enough. So instead of wasting precious time, energy, and creativity coming up with something to wear, consider building a capsule wardrobe. Shop for leggings, tops, bottoms, footwear, and accessories that are easy to mix and match with each other. That way, you'll have your outfits more or less already figured out, as you won't have to spend as much time thinking of clothing combinations.
It Lets You Get Dressed Quickly
Since you know what's in your wardrobe, it probably won't take you more than 10 minutes to get dressed for your fabulous day tour.
Just throw on a pair of cute travel shorts and a basic tee, and you're good to go. The less time you're stuck in the hotel room, the more opportunities for you to go out and see the world.
It's Environmentally Friendly
Did you know that over 30 kilograms of clothes are sent to landfills every year? You can do your part to prevent further damage to our planet by sticking to a smaller wardrobe.
Building a capsule wardrobe encourages you to spend less by owning fewer but well-curated pieces, which can really boost that feel-good factor. And the better you feel about your buying decisions, the more confident you'll become that you'll make more of such choices in the future.
It Pushes You to Get More Creative
Another advantage of having a capsule wardrobe is that you're forced to get more creative. Instead of scratching that itch to go out and buy new things, you'll get your cogs turning thinking of new ways to wear the clothes in your wardrobe.
Naturally, your capsule wardrobe should also include versatile clothing pieces such as denim leggings (they can go with just about anything), a multi-functional shawl, and multipurpose footwear.
It Saves You a Lot of Money
One of the top benefits of having a capsule wardrobe is that it's a lot cheaper than a regular wardrobe. This is because to build a great capsule wardrobe, you'll just need to invest in a few key pieces and you're all set. The trick here is to choose clothes that can be tweaked so your style always looks fresh and updated every day.
However, once you've acquired those key pieces, you'll have a wardrobe that you can re-use for future travel plans. There will be no need to buy anything else.
It Requires Less Packing Space
Finally, building a capsule wardrobe for travel also means you free up more space in your suitcase, or you can just take a backpack with you.
One good tip when building your own capsule wardrobe is to stick to thin-material clothing items such as footless tights and breathable tees. Also, keep the shirts plain in design and loose enough for you to play with. Simply tying the bottom part of the shirt, for example, already adds structure to your look.
Get the Most Out of Your Travels with a Capsule Wardrobe
Now that you know how amazing having a capsule wardrobe can be, you can now start building your own. Not only will you have to carry fewer clothes to pack into a suitcase, but you'll also enjoy your travel itinerary with more confidence and fewer worries while you're on the go.