Using an Instant Pot is one of the easiest ways to prepare delicious, healthy meals for the ones you love. However, it can e difficult to choose high-quality Instant Pot receives because there are so many to choose from. During your search, you'll need to consider a handful of factors, including the recipe's nutrients, calorie contents, and ingredients. When searching for a great Instant Pot recipe, you need to research extensively until you pick one that works great for you and your loved ones. Which Instant Pot one-pot meals are best?   Within this guide, you'll learn about some of the best Instant Pot one-pot meals for you and your loved ones.
Instant Pot Chicken Alfredo
Most people will adore a delicious bowl of Chicken Alfredo. The meal is unbeatable in terms of its desirability. Most people will love this meal. In addition to this, you can customize this recipe to match your health and lifestyle. For instance, you can choose a gluten-free pasta if you need to avoid gluten. If you can't have dairy, you can use almond milk instead of conventional milk. The possibilities are endless so you can guarantee that this recipe will meet the needs of your loved ones. Before you can prepare this dish, you'll need a handful of ingredients, including boneless chicken breasts, garlic powder, penne pasta, butter, water, heavy cream, salt, pepper, and Parmesan cheese. Once you've collected everything you need, you can begin cooking Chicken Alfredo for your loved ones. Start by turning on your Instant Pot and use the Saute setting. Add a tablespoon of butter to the pot before adding chicken. Let the chicken cook until it has browned. Be sure to stick frequently.   After that, you can some of the other ingredients, including garlic powder, pepper, and salt. Continue stirring before adding pasta, butter, and water. Close the Instant Pot's lid and allow it to cook on high pressure for four minutes. Once it has finished, you can let it cool and serve it.
Instant Pot Chicken & Rice
Another excellent one-pot meal to prepare for your loved ones is the Instant Pot Chicken & Rice recipe. This one is easy to make, delicious, and healthy. It only takes 15 minutes to prepare this meal for your loved ones. Just remember that you may need to use chicken stock or broth to get the best results. You can choose from several rice options, including Basmati or Jasmine. You'll also need olive oil, garlic powder, oregano, paprika, white rice, diced carrots, chopped celery, and chicken breasts. This recipe is quick and easy so it is a good choice for people who are in a rush.
Instant Pot Venison Roast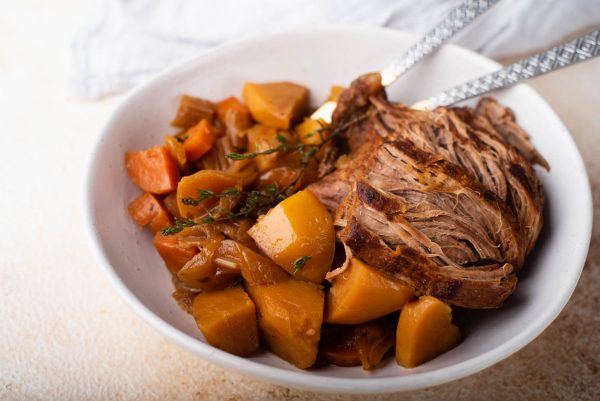 If you want to make Venison Roast, you'll need either a pressure cooker or a slow cooker. Which method should you pick? Well, you'll need to find out which one works for you. If you're okay with a simple taste, the pressure cooker will be okay. If you wish to perfect the taste, you'll need to choose the slow cooker. Either way, preparing a venison roast isn't difficult when you have a simple recipe. Just remember that you'll need olive oil, thyme, salt, pepper, diced potatoes, celery, onion, chopped carrots, minced garlic cloves, beef broth, and venison roast. Are you interested in learning more about this recipe? Check out Corrie Cooks to find out how to prepare this disk.
Beef Stew
Most people love a delicious beef stew. It is a good choice whether you're feeling great or are sick. Beef stew will give you a pep in your step so you can get up and get things for. If you want to change it up a bit, you should change the main ingredient. Replace the beef with chicken. This will make a unique chicken stew that your children will love. In general, it takes 10 minutes to prepare this recipe and it'll require 20 minutes to cook. Take your time and work diligently so you get everything right. With this beef stew recipe, you'll be able to satisfy every member of your family without sitting over the stove for hours on end. Just use your Instant Pot and you'll have it prepared before you know it.
Pasta Primavera
You should always eat vegetables because they're healthy and delicious. However, you'll need to find ways to incorporate vegetables into your favorite meals. Create a Pasta Primavera is a good choice. With this recipe, you can guarantee that your kids are going to consume many essential vitamins and minerals. In addition to this, the possibilities are endless. You can play with a wide variety of vegetables. You can add broccoli, bell peppers, mushrooms, and anything else you want. Let your imagination flow and choose the vegetable you love. You can also pick a paste that works great for you. Whether you like Pene, spaghetti, or gluten-free pasta, you can choose it. Throw it in and you can guarantee that it'll work exceptionally well with this recipe. It takes roughly 10 minutes to prepare this recipe, but you can cook it in 12 minutes. Make sure it has cooled before serving it to your loved ones.
Instant Pot Cornish Hen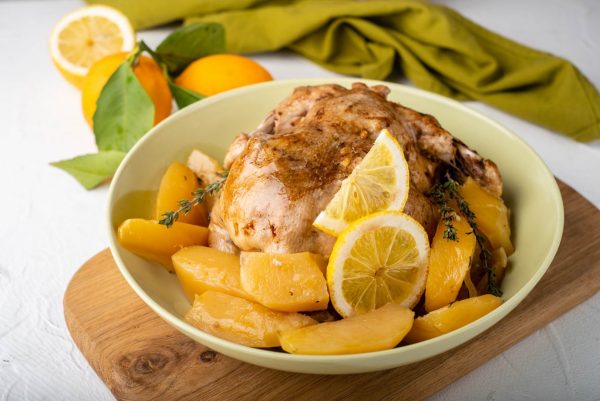 Finally, you'll want to think about preparing an Instant Pot Cornish Hen. Although it is more complex than some of the other recipes, it is still worth your time and energy. This is another one-pot meal that you can make this delicious meal for your loved ones easily. You don't need a lot of ingredients. Instead, you need Cornish hen, olive oil, butter, butter, sea salt, lemon zest, garlic cloves, garlic, chicken broth, lemon, and potatoes. This episode requires roughly 35 minutes of your time. The good news is that it only requires 5 minutes of preparation time. Then, you'll need to prepare it for 30 minutes. Once you've prepared this meal, you'll need to do something with the bones. What can you do with them? Well, this won't be much of a problem. You can always reuse the bones for other purposes.