This post was sponsored by Fresh From Florida as part of an Influencer Activation for Influence Central, however all opinions expressed are my own.
I love living in Florida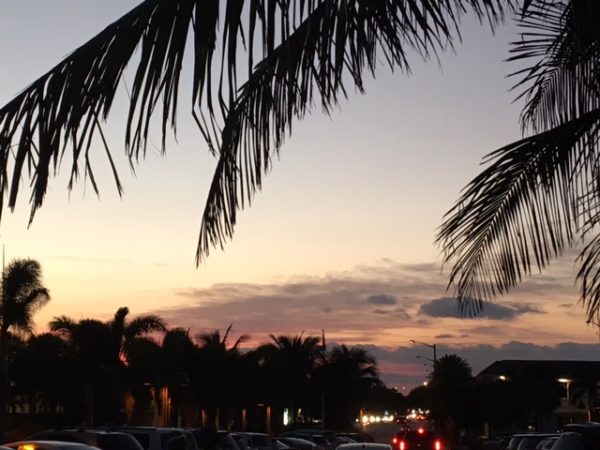 On most days the sun shines.
I can live in flip-flops year round.
The sunsets are magnificent.
I can enjoy fresh local foods year round.
Yes, year round. Here in Florida we are lucky enough have great fruits and vegetables from local farms readily available, not only at farmer's markets and farm stands…but, also in our grocery stores. When I first moved here from New England I thought I was coming simply to escape shoveling snow in winter and days of sitting inside just staring out at the snow that had piled up outside of my door.
I hadn't realized that there was so much more
Since moving here, I've definitely learned to appreciate what the state has to offer. My lifestyle has changed…I can go out and walk every day, whether it be along the shoreline or just in my neighborhood. My mood is elevated from the bright sunshine, and I'm eating foods that aren't processed, since we have access to so many great local farmers and fishermen.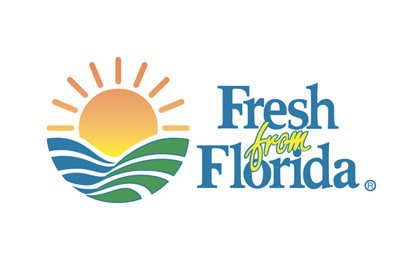 Fresh From Florida
Winter – Spring – Summer – Fall – those of us in the Sunshine State get to enjoy fresh produce, fish, etc. Yes, even in Winter we get juicy, ripe, colorful fruits and vegetables that are superb. Because they don't have to be shipped or frozen, they offer peak flavor. Imagine the juice of a Plant City Strawberry running down your chin in March, or a Honeybell with it's deep flavor tickling your tastebuds in February. It's no wonder my friends back home ask me to ship these out to them each year.
We enjoy dining in
I light the grill with fresh off the boat seafood and char some plump Fresh from Florida green bell peppers to go with it as we sit outside on the deck in the evening. We've gotten so used to eating locally that Mr S scratched his head, the first time I said that I was staying in for the day to bake. Baking was what I used to do when I was stuck in the house in bad weather. But, why would I buy a cake when the blueberries here are plump and sweet and make the perfect addition to my favorite blueberry coffee cake? He understood the moment he poured a cup of coffee and took a bite, that locally grown berries gave his favorite treat an extra pop of flavor.
From the farmer's market to the grocery store
They make it easy to buy from our local farmers. I just look for the signs that say "FRESH FROM FLORIDA" and I know that I'm going to enjoy food, produce and seafood that is incredibly fresh as I support our local growers. You'll notice the signs in your grocery stores, farmers markets, and I've even seen them at my local fish market.
So, support your local farms
Enjoying locally Fresh From Florida foods is a great way to support our local farms, and the added bonus of saving money, and eating the freshest foods available makes it easy to choose items that are Fresh from Florida.