The items in this post were sent to us by the brand. We do not charge them for consideration or placement as we prefer to retain the right to not place an item that we don't truly love. We may however include affiliate links so that we get credit when you shop.

Have you ever wondered what to gift someone who is pregnant?
I've been thinking about this a lot lately, because…well, I want to give a birthday gift to a friend of mine who happens to be pregnant. I remember feeling just like she did. Like, I couldn't wear "nice" things because I felt big or my feet would hurt from nice shoes and sandals. She kept admiring my Classic Jacks by Jack Rogers, so I did a little digging and found a GREAT gift that would make her feel like she could dress in style AND be comfortable on her feet.
Picking Out the Perfect Pair
If you are gifting an expecting mom, you want them to be feel pampered, so every little detail counts! Among those things you might be worried about is how to pick out the perfect pair of sandals that she'll actually WEAR. The good news is, I've got you covered! The key to selecting the perfect pair lies in prioritizing comfort and support over style. Opt for shoes with a low heel or flats with arch support and cushioning that can handle the extra weight she'll be carrying. Also, keep in mind that her feet might swell as is further along in her pregnancy, so consider going half a size up or looking for a shoe with a wider footbed.
Perfect for a Mom-to-Be
As women's bodies change during pregnancy, their feet can become sore, swollen, and sensitive. That's where stylish and cozy footwear can play a critical role in their day-to-day life. It's not only about looking fabulous and fashionable but also about accommodating those growing tootsies. The right pair of shoes can alleviate discomfort, provide proper support, and make it enjoyable for moms-to-be to maintain an active lifestyle. After all, when a mom-to-be feels her best, she's so much happier. So, let's celebrate creative and functional designs that make motherhood not only comfortable but stylish as well.
Giving the gift of both comfort & style
Imagine treating yourself or a loved one to a delightful combination of comfort and style with the Jack Rogers Collins Sandals. These versatile, casual sandals are perfect for any summer day, easily transitioning from poolside lounging to sunset strolls. Boasting a sleek, laidback design, these sandals are adorned with the timeless Jack Rogers' whipstitch detail, adding an extra touch of sophistication that effortlessly elevates any outfit. Crafted from premium materials with a cushioned footbed, the Collins Sandals are not only stunning, but also provide ultimate comfort for all-day wear. Explore infinite possibilities of chic summer looks with the Jack Rogers Collins Sandals; a truly fashionable and comfortable investment for your warm-weather wardrobe.
The Benefits of Wearing Jack Rogers Collins Sandals
I'm a Classic Jack kind of gal. They are perfect with everything from shorts to jeans and dresses to gowns. But, learning that they made a sandal with a footbed for comfort was a HUGE aha for me! As the warm summer sun welcomes us all, we want to slip into something a little more comfortable and stylish. The Jack Rogers Collins Sandals are the perfect fusion of casual elegance and indulgent comfort. These versatile beauties not only elevate any outfit, but they also provide an unparalleled level of support for your feet – a rarity when it comes to fashionable footwear. So, say goodbye to aching soles and blisters as you embrace the luxurious look and fit of these iconic sandals.
But fashion shouldn't come at the expense of practicality, and the durable construction allows you to effortlessly wear them all season long. Whether you're strolling down the boardwalk or attending a summer soiree, the Collins sandals will leave everyone admiring your chic comfort. Don't just take my word for it, slip into a pair and revel in the benefits that only Jack Rogers Collins sandals can bring!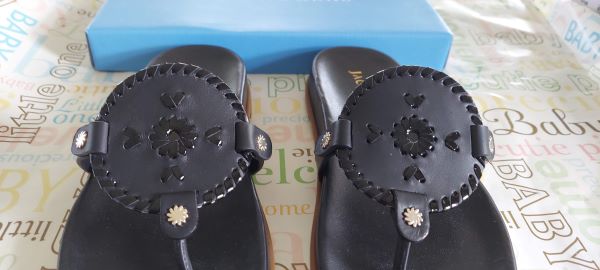 If you are looking for the perfect pregnancy gift.
Whether it's for a friend, your partner or even yourself becoming a parent is an amazing and life-changing adventure. As the expectant mother prepares to go on this journey many thoughtful people are searching for special gifts that show they care. My choice is giving her the gift that she'll wear during pregnancy and BEYOND…Jack Rogers Collins Casual Sandals! Not only do they look beautiful but as I said, they offer support while staying on trend with fashion trends – making them the ideal pregnancy gift.
Available in sizes 5-11 in GORGEOUS colors
Platinum
Cork
Black
White
Fire Red
And make sure to pick up a pair for yourself as well, because you deserve to be fashionable and comfy at the same time too!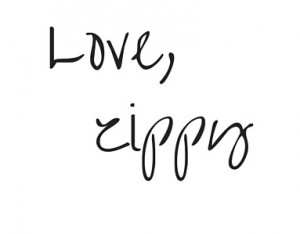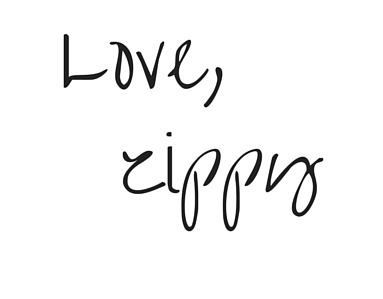 #JRCollins
#JackRogers
#lovemyjacks