A ranch style home is a very popular option for families these days. The traditional, low profile of the property makes it suitable for a range of environments, but the expansions that can be added allow for big families to live comfortably.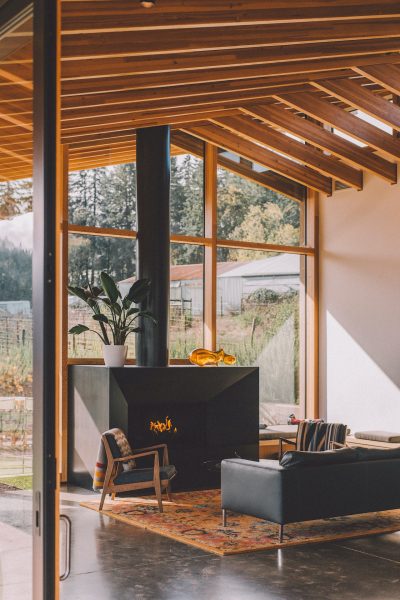 This kind of home has been popular across the states for decades and continues to be a great option for those who are wanting to build their own home.
With its classic style and single-story layout, this kind of home can be an easier project than most other options and allows families to build something unique in their regions. The traditional style looks good anywhere and is ideal to create a lasting family home.
If you have been wanting to build your own home, then you will be interested in ranch style home plans.
What Is A Home Plan?
Building your own home is a huge project and one that can be very rewarding. It is a way for families to create their own dream homes and not be limited by what is already available – many of which require renovations to fit their needs perfectly.
Many people opt to build their own homes because this gives them full control over the way their home looks and ensures that it is suitable for their family. It is a great way to take control of the land you have bought and create a home that is totally unique to you.
When it comes to building your own home, there are many decisions to be made, and your input is required every step of the way. This also includes the kind of home you want, such as the shape, size, and design of the exterior.
These decisions will inform everything else, and it can put a lot of pressure on a family, especially if this is your first time developing a property from scratch.
This is where home plans come in, and they can be purchased from development companies at the beginning of your project. While you can also create your own home plan, buying them from development companies or working with professionals during this process can make things a lot easier.
With professionals on hand, you can buy a fully formed home plan for your new ranch style property and get the project off to a good start. They can work with the land you have and ensure that all of your needs are met while also creating a stunning property in the ranch style you desire.
Ranch Style Home Benefits
Ranch style homes are a great addition to any neighborhood and offer a lot of space that is ideal for growing families. They are stunning properties and can accommodate all your needs with some simple customizations to the plans to suit the whole family.
There is a reason why this traditional style of home continues to be popular, and with pre-made home plans, you can start building one yourself!