I participated in a campaign on behalf of Mom Central Consulting (#MC) for Sprint. I received a product sample to facilitate my review and to thank me for participating.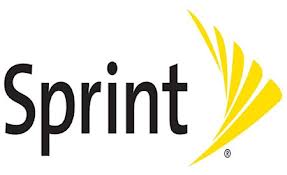 I have FOUR people on my Sprint mobile phone plan…
Mr. S
Ben
Broad S from The Review Broads
and me
At one time I also had Ben's ex-fiance, but now that she's an EX…she's OUT. While I like the fact that I can defray some of the cost of my plan by splitting it evenly, until now I was responsible for the bill if any one of them flaked out (like the EX did).  I've had a Sprint account for over 20 years, and every time I look into a new plan to see if I can save money…I can't, and with their new Framily Plan, they've blown all of the other carriers out of the water.
So, when I was asked to be a Sprint Ambassador my reaction was…
WHAT TOOK YOU SO LONG?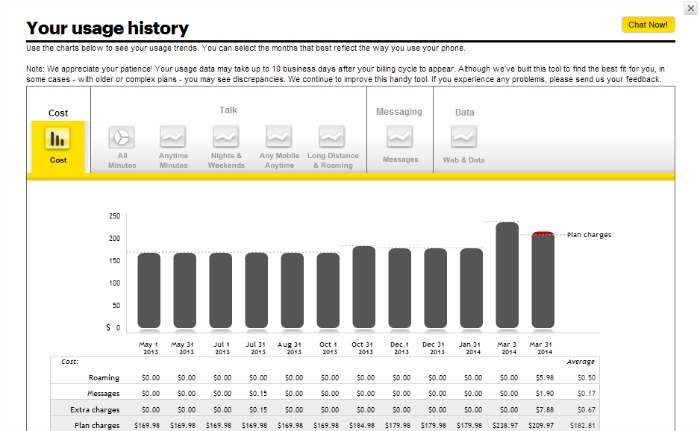 The first thing I did was compare the plan I now have with the FramilyPlan.  For as little as $25 per month (with 7-10 Framily members), we could each get unlimited talk & text with 1 GB per month of data. I did a little figuring since we all share 1500 minutes, and unlimited data. If we got Rachel, Lisa, and Cayce to join we could reduce the cost and at the same time have more minutes. Mr. S doesn't use the data, so we could keep his at the base price. I pay for my Ben and A's phone, because they both work for Champagne Living Media. Interestingly, I'm the only one who occasionally uses over 1 gb per month.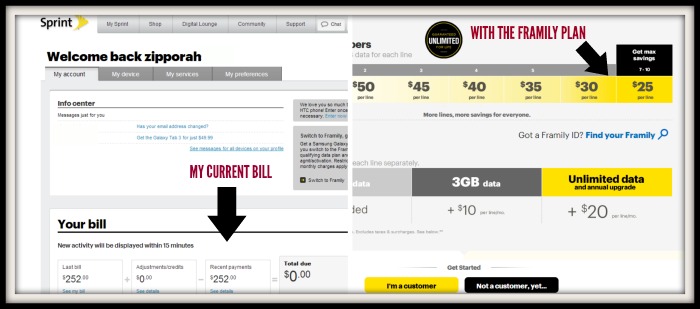 My current monthly bill: $217.85 (after backing out taxes & fees)
The Framily Plan would cost me: $170 with all four of us, if I continued to pay the bill and with 7 Framily members, I could get it down to $110 (figuring one phone with an extra 2 gb of data). So, I guess you see why I'm excited to be a Sprint Ambassador. Historically they've helped me SAVE over EVERY OTHER CARRIER. Plus, as an ambassador I get to test the newest Sprint devices and service options PLUS do FABULOUS GIVEAWAYS like the one after this post.
PLUS
For a limited time, new customers who bring their number to Sprint and sign up for a Sprint Framily Plan can receive up to $300 in credit for their current phone and a Visa® Prepaid Card worth up to $350 to cover switching fees. This offer will be available exclusively at Sprint stores and online at Sprint.com from April 4 through May 8.
Want to know more? 
Details about this plan: Sprint Framily Plan
GIVEAWAY
To celebrate my becoming a Sprint Ambassador they're allowing me to give away an
HTC One max 
One lucky Champagne Living reader will be able to own this FABULOUS new phone before even I get to see it. Here's some info from Sprint regarding this amazing new phone.
Who will love it: 
Entertainment junkies and style seekers who want to maximize screen size, camera and sound – plus enjoy great design and enhanced productivity.
Why it rocks: 
A massive screen and amped-up speakers. A feature-rich camera that gives you artistic photo flair, with 300% more light capture for clear results in dark settings. Home screen posts that connect you to real-time news. Fingerprint Scan for the ultimate in security and a custom-designed Qualcomm® Snapdragon™ processor. All powered by HTC's biggest battery to fuel the most demanding users.
GIVEAWAY
WINNER: Lee Reyes-Fornier – Big Bear Lake, CA
Additional Daily Entry:
Tweet this daily for an additional entry: Tweet: Enter to win the NEW @Sprint HTC One Max at http://ctt.ec/aDXI4+ #ChampagneLiving
Giveaway ends: 5/7/2014 at 11:59 pm ET
Eligibility: US residents, 18+