I've been sitting at the mansion, feeling a bit under the weather. It could be from stress, change of season, or that I just happened to catch a cold from someone and my resistance was low. Rather than sit around feeling blue about all that's been going on, I decided it was time to FINALLY write my Mission Statement. I've always admired the fact that Starbucks has one, and it was ingrained in me from my years of working with them.
It was just time for….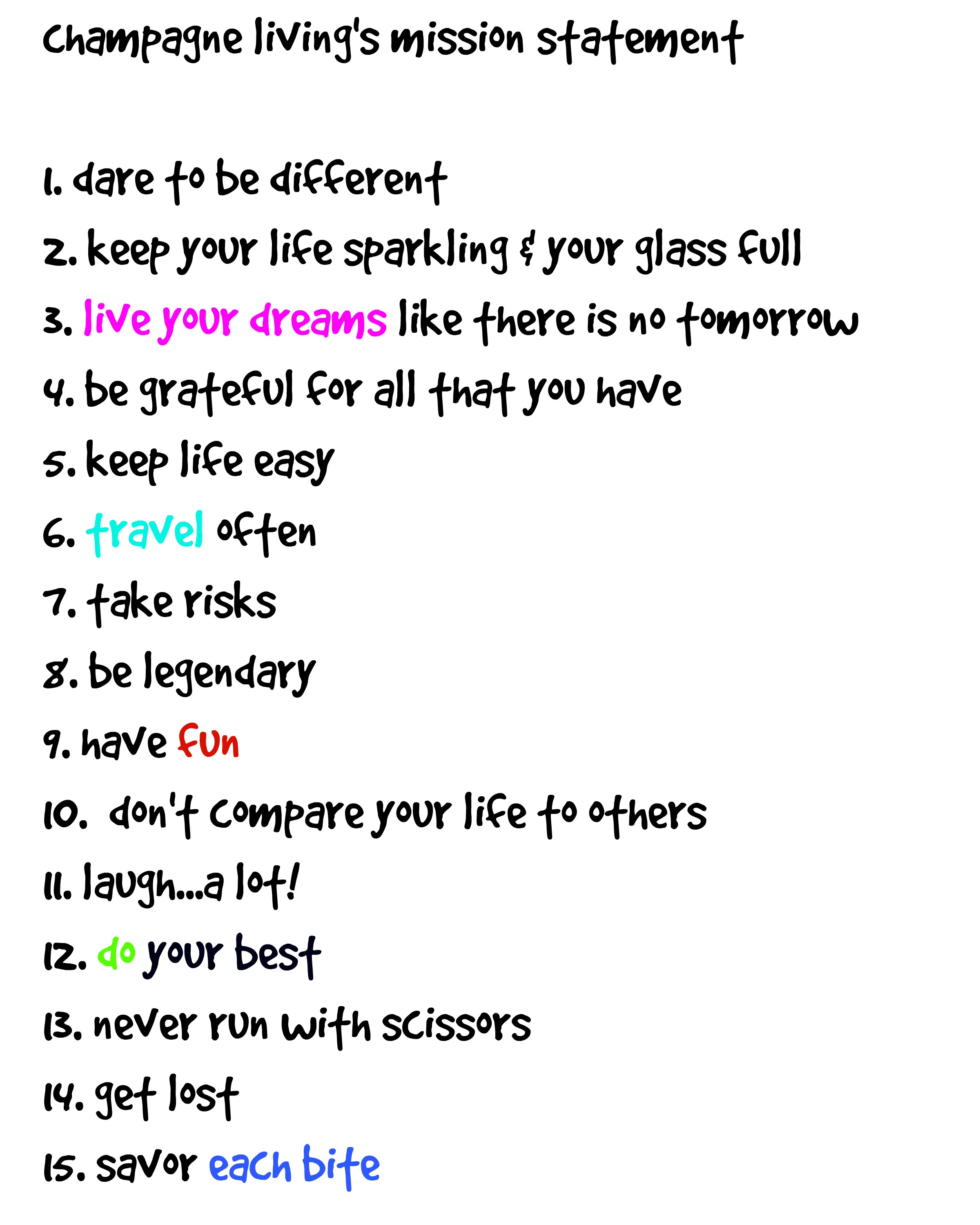 I've made a tab for it at the top of the site, in case you ever need a little inspiration.
If you have a Mission Statement of your own, I'd love to read it. Please feel free to share it in the comments below, even if it's ONE statement that you live by.